As many movies as there are set in London, there are also many television programmes set in its various boroughs. It's honestly rather difficult to pick just ten great programmes to include on this list and inevitably some great shows were left out. These ten represent most of the genre spectrum and different parts of the city. Feel free to chime in on the comments with suggestions for your own favourites.
Absolutely Fabulous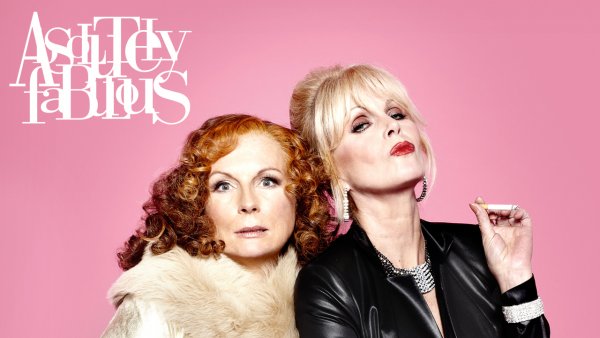 The London fashion magazine industry takes a backseat in this comedy about two friends delusionally attempting to relive their twenties despite being middle-aged. Edina Monsoon (Jennifer Saunders) is aided in her disastrously funny lifestyle by chain-smoking lush Patsy Stone (Joanna Lumley) and supported by her prematurely mature daughter Saffron (Julia Swalhia), who must often deal with the fallout of her mother's actions as well as Patsy's abuse. Edina and Saffron's house was located in Holland Park, and not in Shepherd's Bush as Edina would constantly remind people. It's available to watch on Hulu.
The Mighty Boosh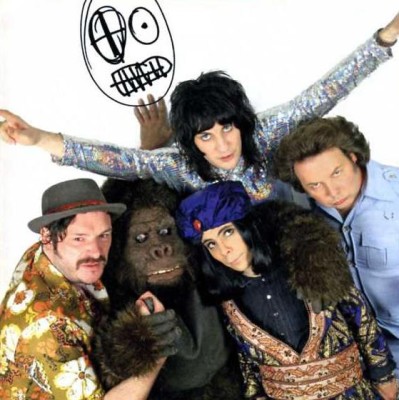 In a strange part of Dalston lies the brick-a-brack shop known as The Nabootique and above it, the flat of Howard Moon (Julian Barratt) and Vince Noir (Noel Fielding). While the first series of the programme was set in an unspecified zoo (referred to as the Zooniverse), series 2 and 3 take place in the flat and the shop below it, respectively. Strange things befall the pair of flatmates from Cockney hitchhikers to evil jazz spirits, all the while the pair attempts to hit it big with their experimental music.
The Bill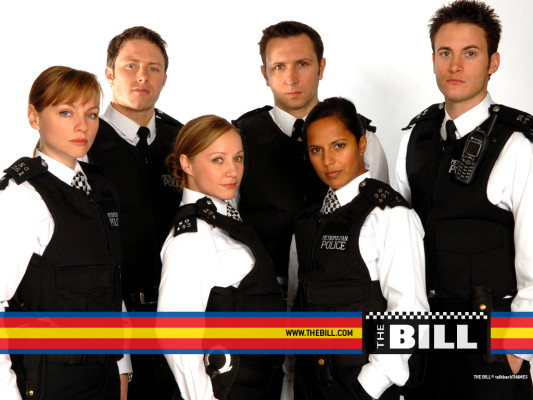 One of the classic British cop shows, it ran for twenty-six years and produced 2400 episodes. The Sun Hill precinct was set in the fictional borough of Canley in East London and filmed many of its scenes in Greenwich, Tooting, Croydon, and the London Docklands. The programme was originally meant to be a one-off, but ITV liked it so much they commissioned a full series and the rest was history.
Eastenders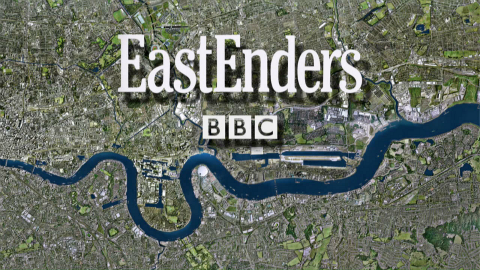 From another fictional borough known as Walford in East London comes one of Britain's longest-running soap operas. Oddly enough, despite taking place in East London, not much the programme was actually filmed there, with the studios and sets existing mostly at the BBC's studios in Hertfordshire. The programme has run since 1985 and has aired roughly 5,000 episodes. Feel free to sit back and imagine yourself having a pink at The Queen Victoria in Albert Square, since your imagination and the telly will be the only ways to visit it.
Spaced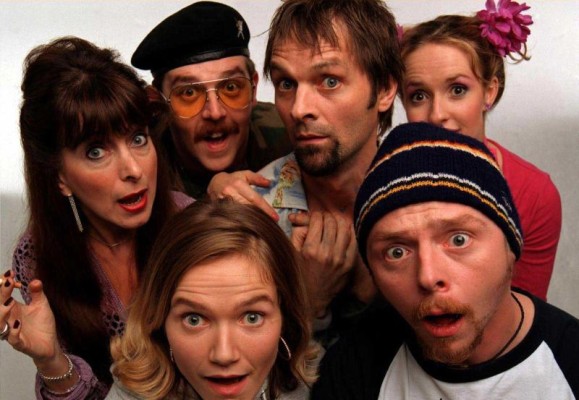 Two twenty-somethings, Tim (Simon Pegg) and Daisy (Jessica Stevenson) must pretend that they're a couple so they can share a flat in Tufnell Park. 23 Meteor Street is the actual location of the house's exterior, but don't expect to find Time, Daisy, landlady Marsha (Julida Deakin), artist Brian (Mark Heap), or Tim and Daisy's friends Mike (Nick Frost) and Twist (Katy Carmichael). Just hang out and imagine all the crazy times and experiences of this group of friends.
The Inbetweeners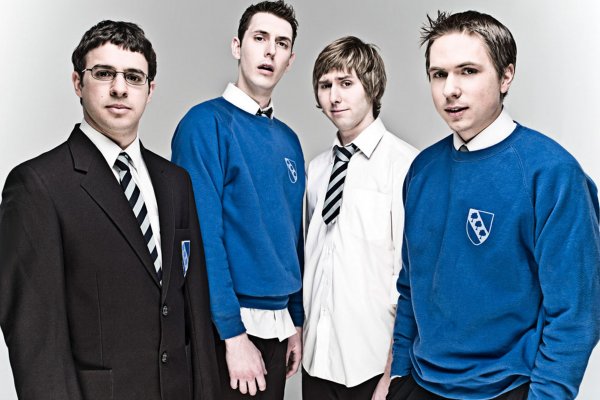 Being a teen is never easy, and the London borough of Ruislip provides no exception for secondary school students Will (Simon Bird), Simon (Joe Thomas), Neil (Blake Harrison), and Jay (James Buckley). Most of the episodes involve the typical problems of getting girls and surviving school. It ran for three series and produced two films. A US version was attempted, but was pretty horrific and fortunately failed to find an audience on MTV.
Steptoe and Son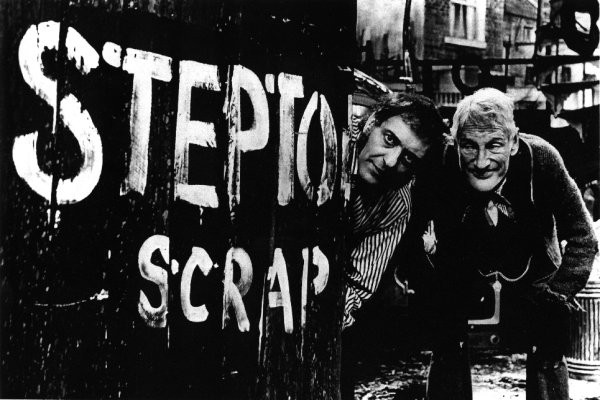 Not all American adaptations are horrible, though, as Sanford and Son is based upon this British classic set in Shepherd's Bush on the fictional Oil Drum Lane. Much like their later American counterparts Albert (Wilfred Bambrell) and Harold (Harry H. Corbett) were rag and bone men and their contentious father-son relationship. It went for a total of eight series from 1962-1965 and again from 1970-1974 with films and spinoffs.
Upstairs, Downstairs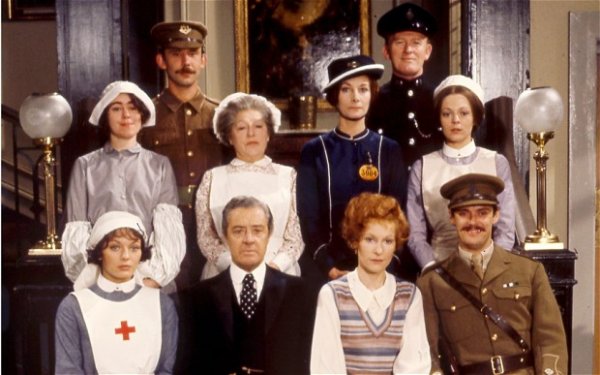 Long before Downton Abbey became the latest programme to highlight the differences between the rich and poor, "Upstairs, Downstairs" focused on the lives of a family and their servants living at a house in the Royal Borough of Kensington and Chelsea in the district of Belgravia. The original programme is set in the same time as Downton and deals with many of the same historical events, but set in London rather than a country estate. The original programme ran from 1971 to 1975 and a revival programme began in 2010 set in 1936 with a new family occupying the home.
W1A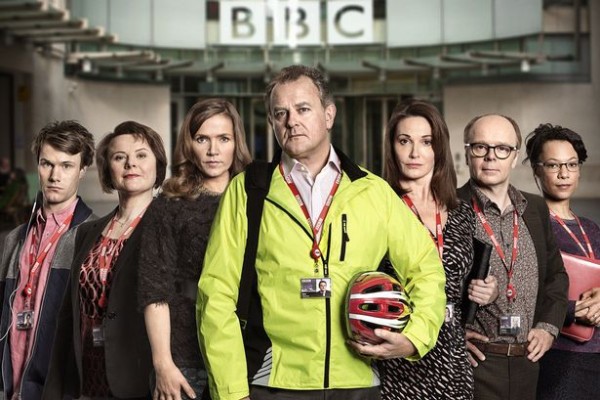 W1A is the BBC poking fun at itself as Ian Fletcher (Hugh Bonneville) from the programme Twenty Twelve is appointed the new "Head of Values" as BBC Broadcasting House in the borough of the City of Westminster. Naturally, nothing goes as planned for Ian and he spends most of the programme attempting to put out fires caused by management and talent alike. The first series was broadcast in early 2014 and the second series was commissioned in September to air next year.
The Thick of It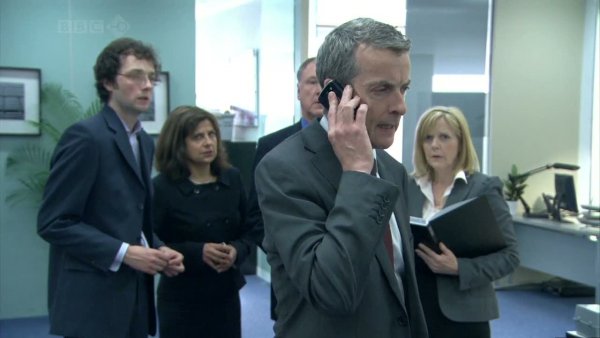 The latest entry in comedies on how Westminster runs, it focuses on the fictional Department of Social Affairs and Citizenship and its staff's misadventures in politics. While the majority of the programme revolves around the staff, the breakout star was the Prime Minister's foul-mouthed Communications Director, Malcolm Tucker (Peter Capaldi). The programme attempted to mirror real-life with its satire, even having Tucker's party lose the election and Minister Nicola Murray going from her position at DoSAC to being Leader of the Opposition. In addition to four series, an alternate-universe film, In the Loop, premiered in 2009 and the show has been successfully brought to the US as Veep in 2012.