With London as their backdrop, a number of films from the 1990s-onward have become instant classics and given audiences a modern view of the city. Crime, comedy, romance, diversity, and magic are all present in London's recent film history, and even though the films are newer, they nonetheless established themselves as classics. Have a look below at five modern films set in London that you'll want to watch this weekend and feel free to offer your suggestions in the comments.
1. Bridget Jones's Diary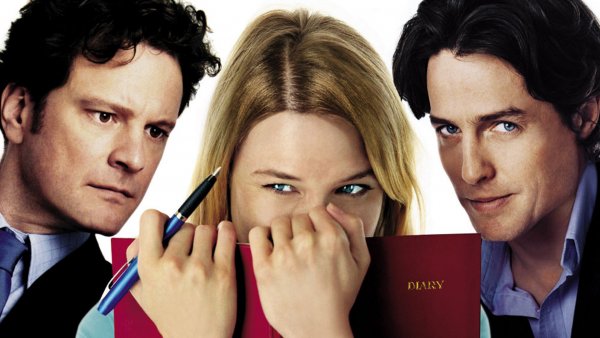 Based on the bestselling book by Helen Fielding (itself based on Jane Austen's Pride and Prejudice), the 2001 romantic comedy finds Bridget (Renee Zellweger) facing more modern concerns than Elizabeth Bennett, though the themes stay the same. Filmed in Southwark, the Mall, the Strand, Piccadilly, King's Cross, and more, Bridget Jones's Diary gives audiences one of the first looks at 21st Century London and the life of a single woman in the city. Bridget hilariously deals with problems many people can still relate to while trying to decide between bad boy Daniel Cleaver (Hugh Grant) and clean-cut, though blunt, attorney Mark Darcy (Colin Firth).
2. Dirty Pretty Things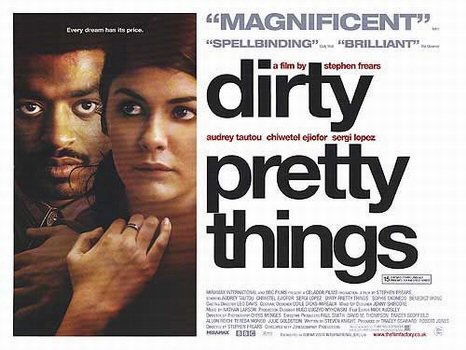 Post-war London saw an influx of immigrants from all over the world, transforming the city into a diverse cultural hub. Stephen Frears brings the life of 21st Century immigrants to the screen in this 2002 film that sees Okwe (Chiwetel Ejiofor), who was a doctor in his native Nigeria, come to London illegally where he works as a cab driver and a seedy hotel clerk to get by. His employment and friendship with newly-arrived Turkish immigrant Senay (Audrey Tatou) is threatened by a secret the hotel manager is hiding. The challenges of legal and illegal immigrants are present (though exaggerated as a thriller requires), though it gets an arguably happy ending.
3. Naked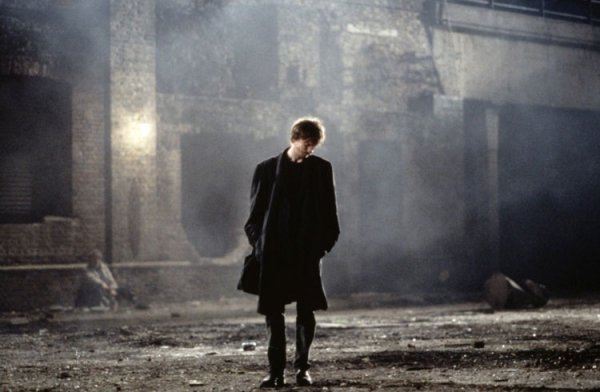 The 1993 film sees Johnny (David Thewlis) escaping Manchester and the family of a girl he raped for a new life in London, ending up in Dalston. It is certainly dark as dark comedies go and Johnny isn't much of a likable character as he is egotistical, nihilistic, and self-destructive. Critics have written that while The Long Good Friday marks the beginning of Thatcherite London in film, Naked marks its end. While not a hero by any stretch of the imagination, director Mike Leigh treats Johnny as a victim, a product of the world 80s London produced. BT Tower, Hackney, Soho, and Brick Lane make appearances as well, with the tower a symbol of derailed communication.
4. Lock, Stock, and Two Smoking Barrels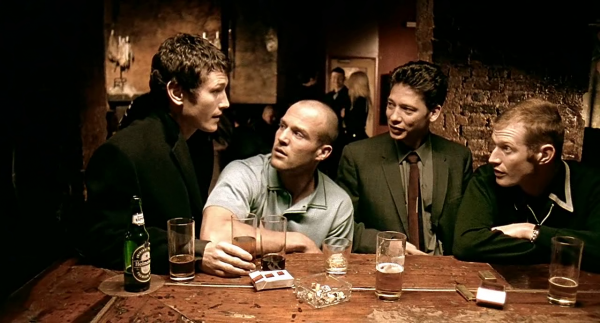 One of director Guy Richie's talents has always been finding the comedy in London's criminal underworld, and while many fans of his films might pick the more-popular Snatch over this 1998 offering, this film offers a less glossy and fuller picture of London. LSTSB offers glimpses of Hackney, Shoreditch, Camden, Bethnal Green, Windsor, and more while spotlighting the lives of several lowly criminals and how they interact with the larger organized crime of the city.
5. Attack the Block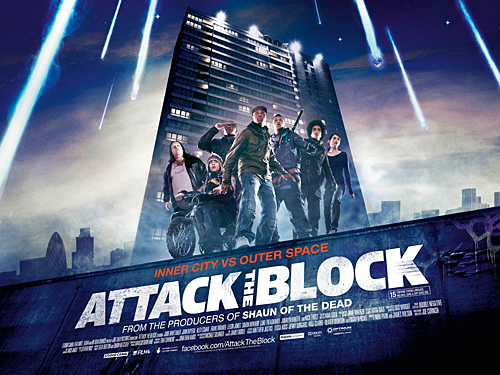 Seriously one of my favourite comedies of recent years, this 2011 film combines a look at life on the estates of inner-city London with a fantastical alien invasion. Director Joe Cornish conceived of the story after being mugged by several teenagers and wanted to explore what their lives were like. Combine that with the usual wackiness of stories produced by Big Talk Productions (which include Spaced, Hotz Fuzz, and other well-known Edgar Wright projects), and you get a film that is equal parts dark comedy and sci-fi gem. London features heavily in the picture, focusing on South London areas of Brixton, Peckham, Southwark, Islington, and Walworth. A break-out film for several involved, as Cornish as made a name for himself as a writer on The Adventures of Tintin and Marvel's upcoming Ant-Man, while lead actor John Boyega is set to appear in Star Wars: The Force Awakens in December.