Winter is a wonderful time of the year anywhere in the world, though it has a special loveliness in London.  Whether you're visiting during the coldest months of a year or have the fortune to live there all year long, there are plenty of great activities and events throughout the city.  If you're down for food, friends, and fun, you should look no further than these five great activities.  If you're wondering why Christmas activities don't appear on the list, we're saving them for a special article, but feel free to let us know some of your favourite London winter activities in the comments.
Somerset House Ice Skating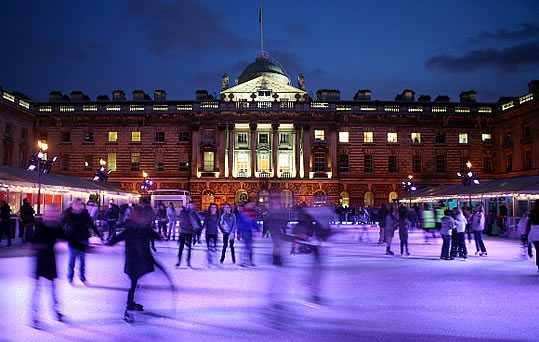 During the colder months, there are many public ice skating rinks that turn cold surfaces into great leisure spaces.  The 18th Century courtyard transforms beginning in mid-November and runs all the way to 15 January.  Open to families during the day, at night the rink transforms into an icy club with some of the best DJs adding to the excited atmosphere.  Somerset House also offers many extras to make your skating special, from hot chocolate to wine and fondue.
Hyde Park Winter Wonderland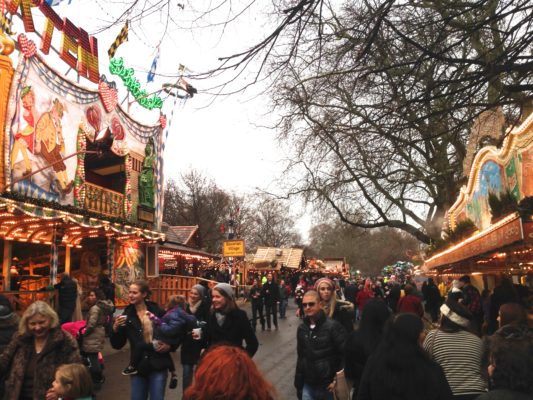 If you're looking for a bit of everything during winter, Winter Wonderland in Hyde Park is guaranteed to have something for everyone.  Ice skating, circus, ice sculptures, winter treats, and the Giant Observation Wheel are only a sample of the attractions that bring the crowds back year after year.  One of the best things about it is that Winter Wonderland is free to enter, meaning you can save your money for all the food, rides, and games that you like, but make certain you get tickets for some of the more popular attractions in advance.  Be sure to take in all the wondrous sites and enjoy this magic winter oasis to its fullest.
New Year's Eve Fireworks/New Year's Day Parade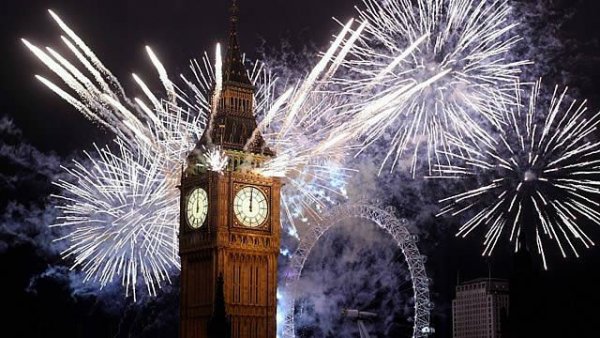 While the fireworks were once free in the past, their popularity has necessitated a ticket price for the very first time.  Launched from the London Eye, the fireworks are always a spectacle to behold and a great way to usher in the new year by lighting up the London Sky.  There are five separate viewing areas, and only four tickets may be purchased at a time.  If you don't feel like staying out so late or purchasing tickets, the New Year's Parade attracts some 500,000 spectators to see over 8,000 performers.  The 2017 theme of the parade is "Lights, Camera, Action" and is bound to feature a number of film and television characters that exemplify Britain.
Go to a Panto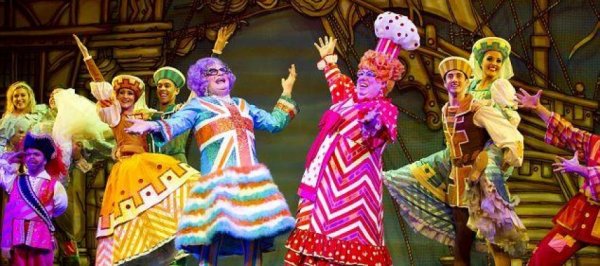 Or a pantomime, as this type of play is often known.  Performed typically around Christmas, pantos are plays largely put on for children, but also containing a number of topical or adult jokes that may go right over the children's heads.  While some of the pantos are based upon Christmas stories, the vast majority are adaptations of classic children's tales, nursery rhymes, and even new takes on old favourites.  If you don't have any children, there are certainly plenty of more adult-themed pantos out there that are quite a bit bolder in their humour.
Chinese New Year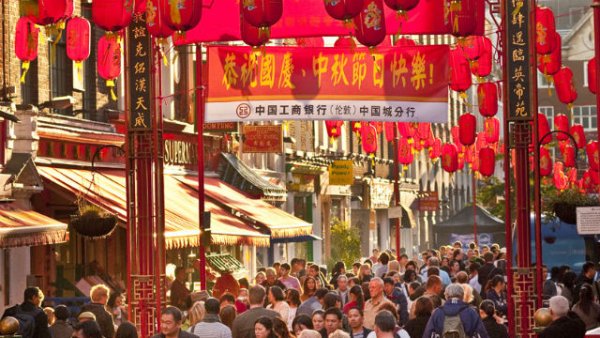 London is home to the world's largest Chinese New Year celebrations outside of Asia, spread out over the city in Trafalgar Square, Chinatown, and the West End.  This year is also the "Year of the Rooster" and begins on 28 January, thought the New Year's parade and a number of events will take place a couple days later.  The streets fill with fireworks, food, and performances that celebrate one of London's indispensable cultural communities.  With so many events and activities going on during Chinese New Year, you'll want to be certain to plan them all well in advance to make sure you can fully experience  the celebrations.