When you travel, you want to get the most out of your money, but the expenses of travel can make you strive for cheapness and breadth of experience over a completely fulfilling time. Several experiences in London may seem like a lot of quid when you think about it, but even one of them can be completely worth the extra expense. From interesting ways to see the city to special privileges available to a select few, you can find anything worth a little added expense. Besides, if you have to leave something off your trip, that's all the more reason to go back, isn't it?
1. Small Car, Big City
You can, of course, take one of the traditional open-top double-decker buses to see the city (ala "The Original Sightseeing Tour" or its competitors), but where's the fun in that when you can have a personal tour in a classic Mini Cooper? Small Car, Big City delivers several tours around London in this classic British car, ranging from the 30 min "Royal London" tour to the 3 hour "The Great Escape" tour. The half hour tour starts at £33 per person and the three hour tour (yes, I can hear you singing the Gilligan theme now) starts at £79 per person. The tours going an hour or more offer a 15% discount if you schedule it for Monday through Thursday. It may be bit more money for a smaller car, but what you get in return is a personal tour of the city in one of England's best products.
2. London Eye Champagne Flight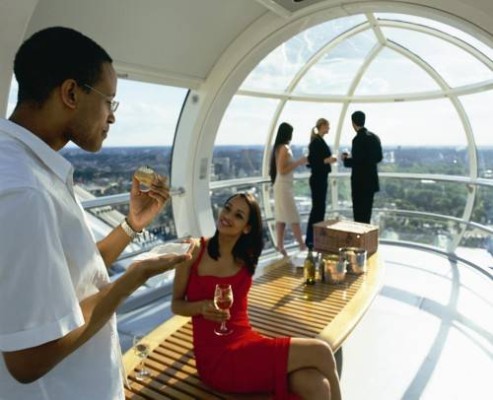 The normal flight on the London Eye will run you £21.50 per person normally (£15.00 if purchased online), but for roughly another fifteen quid, you get a slightly more posh experience with a champagne flute for yourself and anyone who joins you. Of course, that's not all you get, as you also receive a Samsung interactive in-capsule guide, your personal London Eye host, a complementary 360-degree guide, entry into the 4D experience, and entry into the Eye's champagne bar 45 minutes before your flight. For another fifteen quid, why not classy up the your experience a bit?
3. VIP Turtle Feeding/Meet the Animals at ZSL London Zoo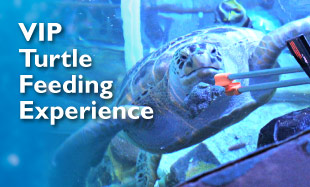 If nature's living creatures are your thing, London Sea Life Aquarium and the Zoological Society of London at London Zoo offer you the chance to get up close and personal with them for a bit extra. For the price of £55, the London Aquarium will grant you unlimited access to the aquarium, a twenty-minute feeding time with the sea turtles, and an experienced and knowledgeable staff member to ensure you enjoy it to the fullest. Meanwhile, over at the London Zoo, you can pick from several packages ranging from £45 to £165 that will allow visitors to personally interact with aardvarks, giraffes, penguins, meerkats, kangaroos, and rainforest animals.
CLICK HERE FOR MORE INFO
4. James Bond VIP London Tour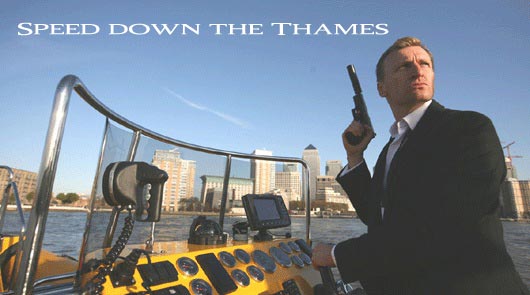 Bond. James Bond. If you've read my previous article on James Bond's London, you may want to take one of these tours. Done by Brit Movie Tours, you can choose amongst several options that not only take you to Bond filming locations around London, but provided added experiences of taking the tour in a Rolls Royce, lunch at Pinewood Studios, tea at Goldfinger's country club, seeing some real Bond cars, or even meeting an actor from the films (Mr. Craig, unfortunately, is not an option). The tour is a bit more expensive than most, with the basic tour starting at £350 per person and the most expensive being £915 per person. Besides all the extra perks, tours can last from 3 to 5 hours, so you certainly get your money's worth.
5. Viator Tower of London and St. Paul's Cathedral
The Tower of London doesn't typically open until 9 or 10 AM, but with Viator's VIP tour, you can get in early enough to see the historic opening ceremony before the general public is allowed inside. Further, a Beefeater guard will accompany you on your tour of the Crown jewels (to provide information as well as make sure you don't nick anything). What's more, you also get a personal tour of St. Paul's Cathedral with lunch included, not to mention a chance to see famous parts such as the Whispering Gallery and the Dean's Staircase (featured in Harry Potter and the Prisoner of Azkaban).