Paris is thought of as the city of romance, but London is certainly not without its romantic locales. As Valentine's Day is nearly upon us, we think of those places where love is in bloom. While most people may not think of London as a romantic place, it certainly has a lot to offer for any partners who want to fall in love or fall in love again. If you live in London already, or find yourself there for a future Valentine's Day, consider spending it at one of these five places.
1. Chocolate Ecstasy
Who doesn't love chocolate? Chocolate Ecstasy Tours offers people a walking tour of Chelsea, Mayfair, or Notting Hill for about £45. Each tour includes chocolate sampling, hot chocolate, water, discounts, and a lot of history about chocolate and the stores in the area. The Mayfair/Soho tour not only lets you sample some of Queen Elizabeth's favourite chocolates, but also places where author Road Dahl would visit. While that original tour began in 2006, its popularity led to the Chelsea and Notting Hill tours, where you can sample not only some great chocolate, but in the case of Notting Hill, some great coffee shops as well.
2. Hampstead Heath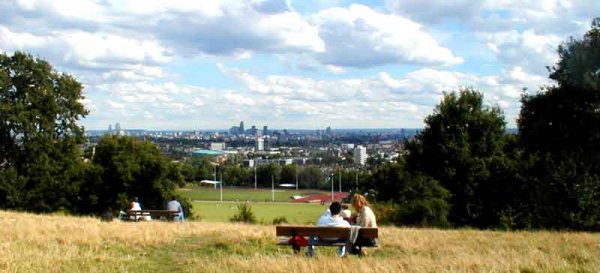 There are certainly plenty of great parks in London for a picnic, but Hampstead Heath's hills rise up to offer you a great view of the city. Regarded as common land for centuries, the City of London Corporation took management of it in 1989. The Heath is practically an island of picturesque beauty in the middle of London and getting far enough into it, you wouldn't even know that you're still in one of the world's largest cities. Its diverse habitats are also home to a wide variety of wildlife that include not just birds and fish, but also terrapins and deer.
3. Covent Garden Market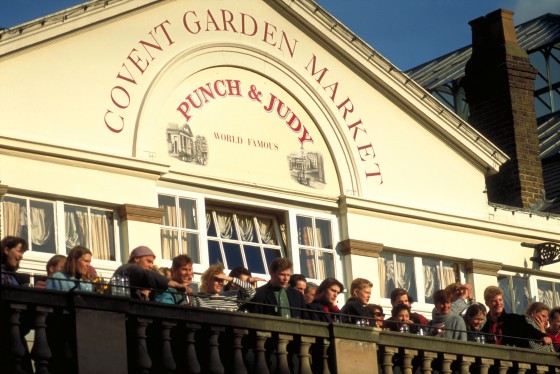 What's Valentine's Day without flowers, right? Covent Garden's farmers market presents you with plenty of flora options to wow your partner. Of course, you can find more than just flowers in the market, and if you just happened to forget this very special day, there are plenty of opportunities for sweets or other gifts to say "I'm sorry." Covent Garden is also a beautiful place to visit for its architecture, as Charles Fowler's building finished in 1833 forms the market's home.
4. The Shard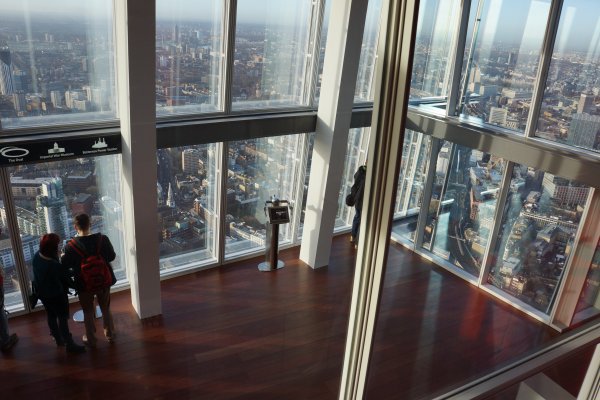 If you thought that Hampstead Heath could provide a good view of the city, then you haven't seen anything until you've seen it from the Shard's Viewing Gallery. Located on the building's 68th, 69th, and 72nd floors, the gallery provides at 360-degree view of London from nearly 800 feet above the city. In addition to hosting a view that's double most other observation points in London, the Viewing Gallery also hosts events regularly throughout the year from album releases to yoga classes. However, be aware that tickets are necessary to access this part of the tower and you'll have to do your booking in advance. It's best to plan for an hour before sunset to avoid crowds and be there at the best time.
5. Searcy's Champagne Bar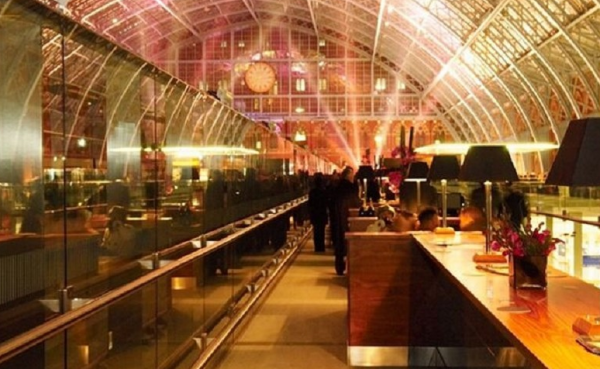 Another romantic element that celebrates romance is champagne, and while most people will be familiar with craft beer bars or wine bars, St. Pancreas Station has its very own champagne bar. The 322-foot long bar offers seventeen different kinds of champagne for you and your partner to sample. The champagne is available by the glass or by the bottle, but if you don't want to drink there are plenty of other beverage options available. It's certainly something to consider as you wait for a train to take you out to the picturesque countryside where you're planning to spend your holiday.