London has had many interesting residents over the centuries, while many are famous for their good works, contributions to the arts, noble birth, or other positive actions, others earned a more nefarious reputation. Gangsters, murderers, and traitors earned their place in the history book for some of the worst acts against their fellow Londoners.
1. Billy Hill
Committing his first stabbing at the age of fourteen, Billy Hill set himself on a path to becoming a criminal early in life. A few years later, he'd graduated to burglary and then to smash-and-grab jobs. World War 2 presented him with an opportunity to branch out with the black market, the real beginning of his organized criminal empire. Before his retirement in the 1970s, Billy had masterminded multiple robberies, coerced police and public officials, and physically intimidated and assaulted numerous victims. Hill's favorite tactic was to carve a "V for Victory" into the faces of his victims. Perhaps his biggest contribution to this list is acting as a mentor for the entry on this list.
2. The Kray Twins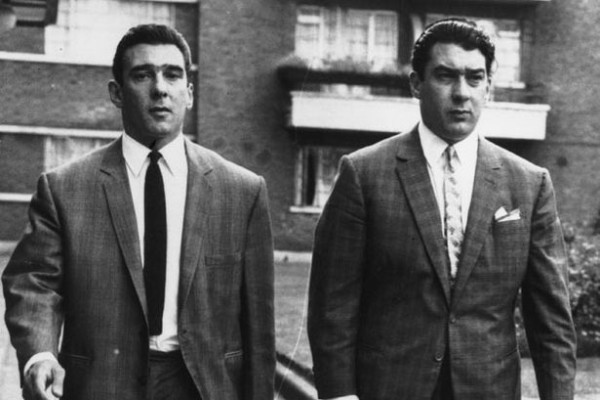 This pair of identical twins are perhaps the most infamous gangsters of the 20th Century. Showing a tendency for violence early in life, Ronnie and Reggie Kray started off as boxers, and when called up for national service, ended up fighting their fellow soldiers enough to be arrested and dishonourably discharged. They took their skill for violence and turned it into several protection rackets, then branching out into armed robberies, hijacking, and arson. Their wealth and connections enabled them to take over several nightclubs, permitting them to become something of celebrities. A rumoured affair between Ron and Conservative MP Lord Boothby proved to be a golden ticket for the brothers, as their violent reputation caused the paper to back down and not report on their activities, while the Conservatives did not pursue criminal action against them for fear of brining the affair back into the headlines. Eventually, Scotland Yard had enough evidence to arrest them in 1968 and were put away thanks to witnesses who previously had been too intimidated to testify. Ronnie was certified insane and died in Broadmoor of a heart attack in 1995. Reggie became a "born-again Christian" while in prison and was eventually released in 2000 on compassionate grounds after developing inoperable bladder cancer.
3. Dennis Nilsen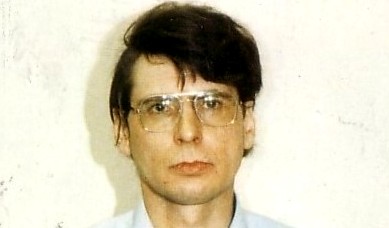 Perhaps one of the most disturbing individuals on this list, the man who became known as the "The Kindly Killer" committed his first murder in 1978 with a man he'd met in a bar. After sleeping together, he became paranoid that his new lover would leave him and strangled him to death. Following the murder, Nilsen engaged in an acts that became part of his trademark, redressing the victim in their clothes, keeping them in his house for several weeks, then dismembering and disposing the body parts. Between 1978 and 1983, he committed at least 12 known murders in this manner (and later confessed to 15), while also committing sexual acts with or over the corpses of his victims. He was eventually discovered when he and other residents complained of stopped drains in the flats. A plumber discovered flesh and small bones which were eventually linked to Nilsen's flat on the top floor. He was convicted and sentenced to life imprisonment in 1983 and currently remains incarcerated at HMP Full Sutton.
4. Oswald Mosley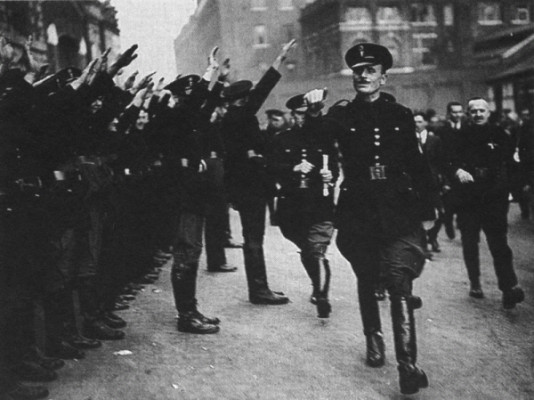 Perhaps once thought of as a promising young Conservative MP, Sir Oswald Mosley is now known as the former head of the British Union of Fascists. He moved from the Conservatives to an Independent and later a member of Labour before failing to gain any seats as a member of the fascist-leaning New Party. Taking cues from Benito Mussolini, in 1932, Mosley united the different fascist groups in the UK into the British Union of Fascists. The BUF was strongly protectionist, anti-communist, anti-Semitic, and nationalist. Like Hitler and the Nazis, Mosely even formed his own "blackshirts" paramilitary group within his party. With his blackshirts, he engaged in the infamous "Battle of Cable Street", in which Mosely attempted to march his blackshirts through a Jewish neighbourhood, only to be repulsed by the residents. As the war started, Mosely lost much of his support amongst the people and was interned under Defence Regulation 18B, along with many active fascists. After the war, he moved to France and participated in British politics sparingly until his death in 1980, never regaining any of his former power.
5. Jack the Ripper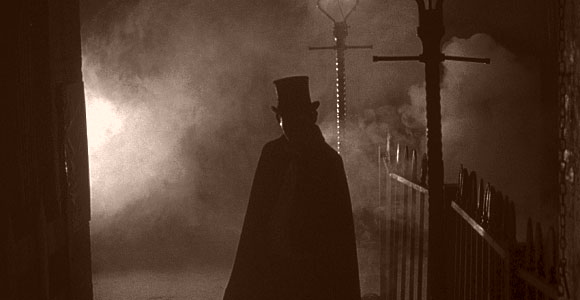 Surely the most famous name on this last, "Jack the Ripper" is the name for the unidentified person responsible for at least five murders in the Whitechapel district of London in 1888. The five "canonical" victims were: Mary Ann Nichols, Annie Chapman, Elizabeth Stride, Catherine Eddowes, and Mary Kelly. The Ripper is thought to have targeted prostitutes and each victim had her throat slashed, body mutilated, and internal organs removed. The discovery of the bodies and similar methods that linked them together created a media sensation. The name "Jack the Ripper" was coined from a letter sent to the newspapers claiming to be from the killer. While the letter is commonly believed to have been from someone other than the real murderer (and possibly a journalist stirring sensationalism to sell papers), the name stuck. Ultimately, no killer was identified and perhaps the most notorious thing about the Ripper is that he died after murdering five (possibly more) women and creating a panic in the City. Perhaps the one good thing that came from his murders was the attention brought to the slums of the East End and they were razed to make way for more sanitary living conditions.