We often think of London as a place for adults and sure, a lot of articles and suggestions on this site are geared towards an older set. However, London can be a great place for kids too, with many exciting museums and attractions to make the city fun for them as well. This includes plenty of great places to shop, whether you're looking for books, toys, collectibles, or candy. If you want to treat your children for being on their best behavior or need to bribe them to do so, any of these five shops will make for a wonderful place to visit.
1. Hamleys of London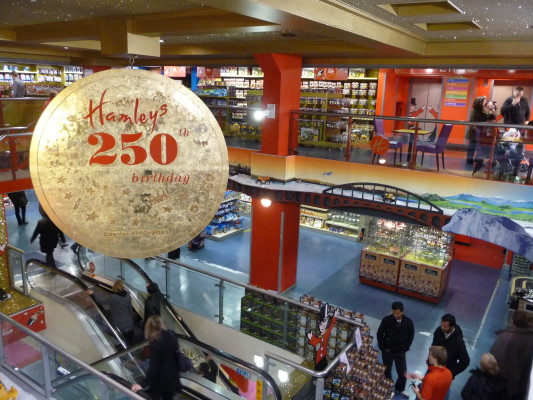 The world's oldest toy store, it was founded as Noah's Ark. Since 1881, it has been located on Regent Street, where it has seven floors that hold more than 50,000 toys. In addition to selling every type of educational or popular toy your child could want, Hamleys also specialises in events such as children's birthday parties, holiday parties, special product releases, meet and greets and more. Hamley's also has smaller stores in all three London airports and at St. Pancreas railway station.
2. Tales on Moon Lane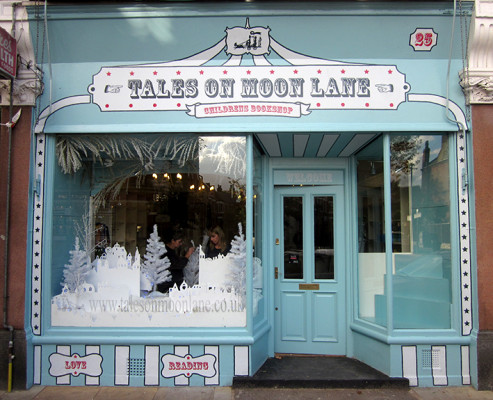 One of only a couple shops specialising in children's books, Tales boasts quite a pedigree, having won the Walker Children's Independent Booksellers award in 2011 and has been listed in Time Out as a top book shop. Tales always has a great front window display your kids will marvel at. The store highlights best sellers every month, puts on special events, and even brings in writers and artists for signings. Whenever you go, there's always something happening that will captivate not only your children, but you as well.
3. The Harry Potter Shop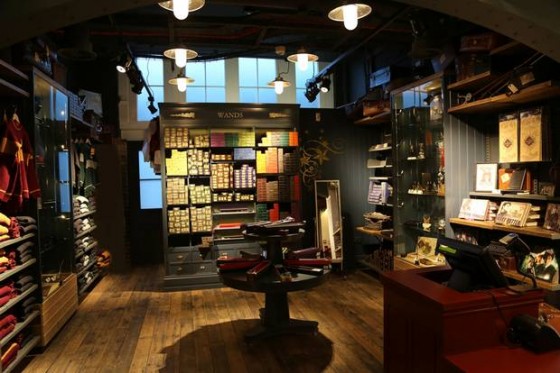 If you can't make it out to the Harry Potter Studio Tour, the Harry Potter Shop and London's King's Cross is your next best bet. Located at Platform 9 ¾, the store is made to look like Ollivander's Wand Shop in Diagon Alley and is filled to the brim with books, wands, toys, knick-knacks, and even jumpers and ties so your children (or you) can join a Hogwarts House. There are unique souvenirs that you won't find anywhere else besides the studio tour or Universal Studios Orlando. What's more, after you're done in the store, you and queue up to have your picture pushing the trolley through the invisible barrier.
4. Mystical Fairies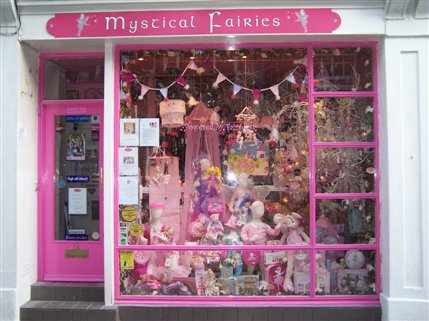 Another magical place can be found in Hampstead at Mystical Fairies. The shop focuses on making children's dreams come true, whether they want to be fairies, princesses, princes, or pirates. In addition to hosting parties and events at the shop, Mystical Fairies is also available for hire at your home or other location. Mostly catering itself to girls, there are also pirates costumes and items for boys (or for swashbuckling little ladies). The occasional superhero has even been known to stop by, so there tends to be something for everyone.
5. Hardy's Original Sweet Shop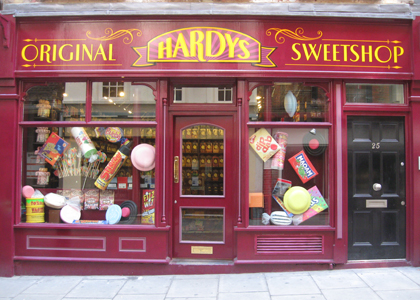 Like an old-fashioned sweet shop out of Charlie and the Chocolate Factory, Hardy's is a shop with old wood and rows upon rows of candy jars. With everything from jelly beans to Twix bars, Hardy's carries a mixture of unique items and favourites. The shop even carries items from overseas such as American cereals, sodas, and marshmallow fluff as well as its own brand of sweets. There are a couple Hardy's shops around London, so you have your pick of shops to browse and find what will make you or your children smile. No matter how old you are, there's something for everyone to enjoy.