Our lives need beauty and not just the man-made kind, but the natural kind. Even in a large city such as London, there is a definite need for greenery, ponds, and flowers. For centuries, the upper classes of Britain felt the same way and many gardens in the city were constructed with the idea of bringing beauty to the cityscape and as a good place for being seen. Today many of these gardens are opened to the public and make for great stops while you're in London.
Kew Gardens
The Royal Botanic Gardens, Kew is one of the largest botanical gardens in London run by a non-governmental public body. Kew Gardens was founded in 1840 and today contains 30,000 different kinds of plants over 300 acres, which is 100 different plants per acre. In addition to its multiple green houses, there is a tree top walkway, galleries featuring 175,000 prints and drawings of plants, and the Jodrell laboratory, amongst other attractions. Seriously, there is so much to see in Kew Gardens you could spend your entire day there. In 2003, the Kew Gardens were made a World Heritage Site by UNESCO for being closely associated with scientific work in the field of botany, advances in botanic science, and the landscape artistry of such leading figures as Capability Brown, Charles Bridgeman, William Kent, and William Chambers.
Kensington Roof Gardens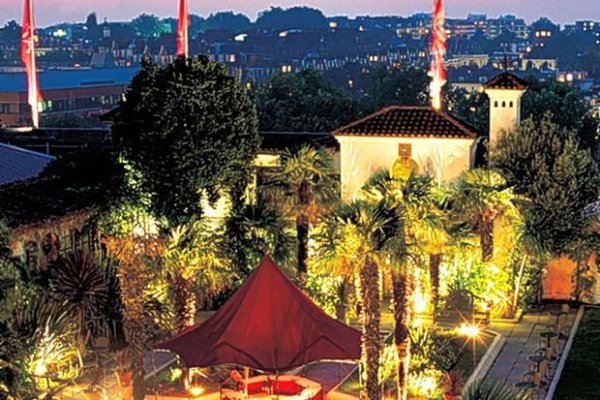 What is known as the Derry & Toms building in Kensington once housed a department store of the same name. Vice-President of the company Trevor Bowen had the gardens laid out between 1936-1938 by landscape architect Ralph Hancock, and despite the fact that the department store has long since closed, the gardens remain and are still open to the public. Perhaps a bit surprisingly, the gardens cover 1.5 acres and are made up of *three* different gardens. These include an English garden, a woodland gardens, and a Spanish garden in the style of the gardens of the Alhambra. The Babylon restaurant also operates in the gardens as well as a clubhouse that can be hired for private events.
Flanders Field Memorial Garden
Though a more somber place, this is rightfully so as it is meant to pay respect to those brave men and women who laid down their lives for Britain. A stone's throw from Buckingham Palace, the Flanders Field Memorial Garden was established by The Guards Museum, Flanders House, the Commonwealth War Graves Commission, and the Belgian-Luxembourg Chamber of Commerce in Great Britain. Much like Arlington National Cemetery in the United States, the garden is meant to honour all troops who have fought for their country and not just those who died in World War I. Its soil came from 70 battlefields and war grave cemeteries from Flanders Field in Belgium. The gardens were designed by Piet Blanckaert and are worth a look to remember the brave.
Kensington Gardens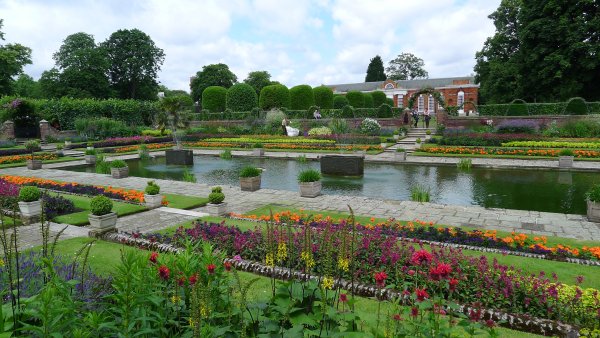 Often confused with Hyde Park which is next door without much of a marker to distinguish between them, the Kensington Gardens were once the private gardens for Kensington Palace. Queen Caroline separated them from the rest of Hyde Park in 1728, then opened to the public on Saturdays (with the requirement that visitors dress their best), and then fully opened after the Royal Court left Kensington for Buckingham Palace. Unlike Hyde Park that stays open until midnight, Kensington Gardens close at sunset each day. Aside from the beautiful flora, several statues dot the landscape including the Royal Albert Memorial in front of the Royal Albert Hall and the statue of Peter Pan.
Kyoto Garden, Holland Park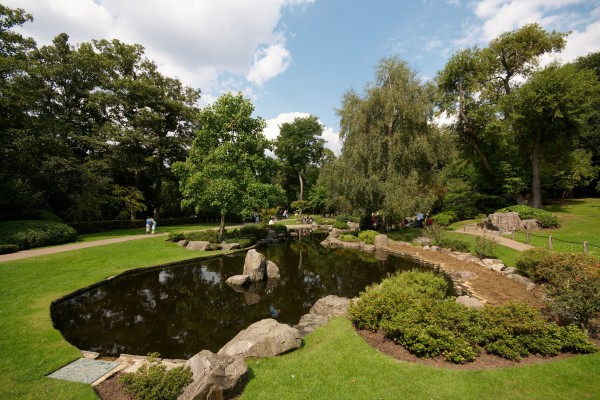 Japanese gardens are very popular across the world and that is just as true in London. Holland Park includes its own Kyoto Garden, which was a gift from that city to London in 1991. It has many elements of a traditional Japanese garden, including tiered waterfalls, koi fish, and stone lanterns. You'll also find a number of peacocks roaming the garden and may be lucky enough to see their plumage on display. For a piece of tranquil Japan, you don't need to go all the way there if you're in London.