Visiting London for the first time? Been before and need something new to do? There are plenty of opportunities in London to make your trip truly memorable. Some experiences in London exhibit the best of what the city has to offer. The heights, the sights, the sounds; it is all within reach. You can step into history, mystery, and more while in London, and you certainly owe it to yourself to do at least one of the following five activities while you're there. Any one of them will give you stories to take home, while all five would be hard to top anywhere else in the world.
1. Shop at Camden Market
Camden Market refers to any number of interconnected markets close to Camden Lock, including: Camden Lock Market, Stables Market, Camden Lock Village, Electric Ballroom, Buck Street Market, and Inverness Market. A mixture of stores and stalls offer any number of interesting items for sale as well as great food and drink. That's not all, though, as the shops of the Electric Ballroom transform into a performance venue in the evenings for bands and DJs. If you want to experience a little of everything the city has to offer, Camden Market should be your first stop.
2. Double-Decker Bus Tour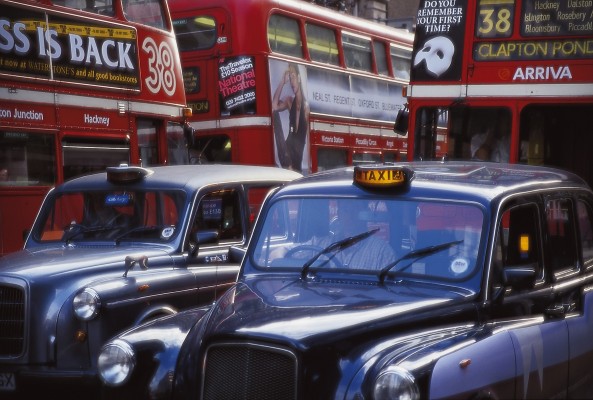 Of course, if you really want to see the city, you need to really get around it. There are any number of double-decker buses running tours around London such as "The Original London Sightseeing Tour", Big Bus Tours, Golden Tours, London by Night, The London Time Tour Bus, and more. There's even a Ghost Bus that will take you past the city's most haunted locations. Whichever one you choose, you'll want to arrive early to ensure that you can get a seat on the open upper deck for the best views (but be sure to bring an umbrella in case it rains).
3. Flight on the London Eye
Certainly a noticeable piece of the London skyline, the Eye has been around since 1999 (and as such is also known as the Millennium Wheel). At 443 feet tall, it is Europe's tallest Ferris Wheel (though it's actually a cantilevered observation wheel) and was the city's highest observation point until the Shard's observation deck opened. Tickets start at £19.35 for a general ticket and £28.35 for a fast track, which isn't too bad for one of London's best views.
4. Tour the Tower of London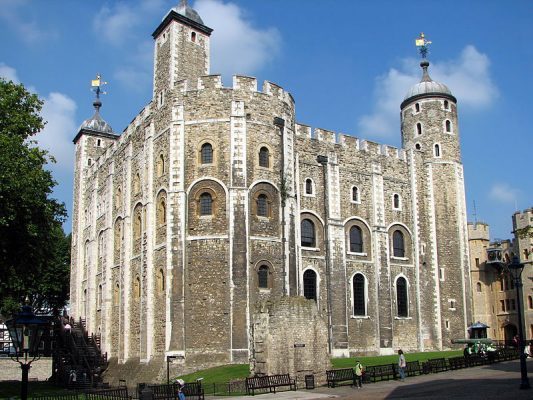 Constructed just outside of the borough of the City of London in 1066, it was King William I's seat of power in England and served to remind the newly conquered people who was in charge. Since that time, it has amassed a great history with the kings and queens that followed. Even though no royal has lived here for a couple centuries, it is still one of the Royal Palaces and has plenty of great exhibits, including the dungeons, history of the monarchy, the original White Tower, and, of course, the Crown Jewels. It costs £24.50 to get into the Tower, but some tour companies offer a VIP tour that will let you view the Tower's opening ceremony.
5. Secret Cinema or Supper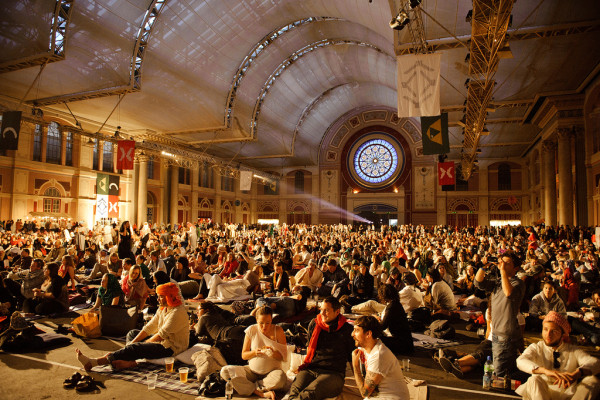 Of course, these are all perfectly normal things, and if you've been to London before, chances are you've done them all. How about something new and completely different? Secret Cinema is an organization that puts on "immersive film experiences". Each film takes place in a different location and transforms that place into a location from the film, whether it's a prison for The Shawshank Redemption, Hill Valley for Back to the Future, or a boarding school for Dead Poets Society. Meanwhile, Gingerline is a secret restaurant named for the London Overground tube line that also changes its locations and themes. Buying a ticket for a particular night will get you a text to the location of that night's meal. Past themes have included everything from the circus to a Las Vegas casino and the food is just as creative as the service.