Covent Garden is probably our second favorite tourist destination in London after Trafalgar Square. Despite turning into a bit of a tourist trap, the area is steeped in London's history. In honor of this lovely destination, here are ten facts and figures about Covent Garden. One of our most favorite things to do is listen to the musicians who busk on the lower levels.
1. Covent Garden get its name because there used to be a convent/monastery located on that spot. It was dissolved with the dissolution of the monasteries by Henry VIII and the Duke of Bedford took over the land.
2. The area receives over 44 Million Visitors a year – making it one of the most popular tourist attractions in the world.
3. The Covent Garden Piazza was originally inspired by European piazzas and was hoped would create the first of many public open squares in London. This became a huge influence on town planning throughout Britain.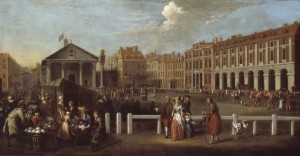 4. There has been some kind of market in Covent Garden since the 1600's but the current market was built in the 1830's to a neoclassical design by architect Charles Fowler. It acted as London's central fruit and vegetable market until 1974, when a modern market was built in Nine-elms and the whole market moved.
5. When tourists say "Covent Garden" they mean the covered market in the center of the Covent Garden Piazza, but "Covent Garden" actually describes an entire neighborhood in London that used to have a, shall we say, red-light reputation. Now it's popular with tourists and retailers. People still live there but with London property prices, you have to be a millionaire to be able to afford to live in former brothels!
6. The Covent Garden area has over 60 pubs and bars.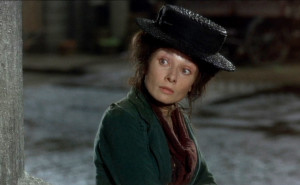 7. Covent Garden has appeared in a number of film and literary works. Eliza Doolittle, the central character in George Bernard Shaw's play, Pygmalion, and the musical adaptation by Alan Jay Lerner, My Fair Lady, is a Covent Garden flower seller. Alfred Hitchcock's 1972 film Frenzy – about a Covent Garden fruit vendor who becomes a serial sex killer, was set in the market where his father had been a wholesale greengrocer.
8. Covent Garden is served by its own Tube Station but due to the popularity of the area, it's often overcrowded and difficult to navigate. Tube and City officials would prefer you use Charing Cross or Leicester Square as they are not that far way and can handle more passengers.
9. The Royal Opera House, often referred to as simply "Covent Garden", was constructed as the "Theatre Royal" in 1732 to a design by Edward Shepherd. During the first hundred years or so of its history, the theatre was primarily a playhouse, with the Letters Patent granted by Charles II giving Covent Garden and Theatre Royal, Drury Lane exclusive rights to present spoken drama in London. In 1734, the first ballet was presented; a year later Handel's first season of operas began. Many of his operas and oratorios were specifically written for Covent Garden and had their premieres here. It has been the national home of The Royal Opera since 1945, and the Royal Ballet since 1946.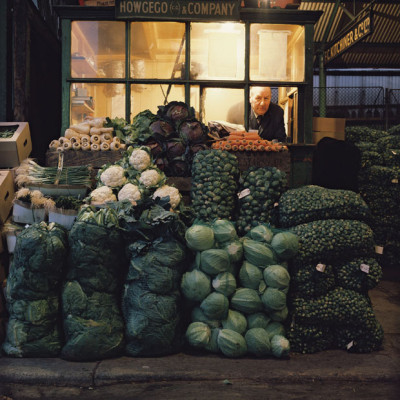 10. When the Fruit & Veg market closed in the 1960's the 1830's market building at the center of the piazza was at risk of being torn down and redeveloped. This horrified Londoners and a protest movement sprang up that succeeded in the getting the building listed, which protected it from ever being demolished. It stayed emptied until 1980, when it was repurposed into the shopping destination that we all know and love today.
Here's a video on what the market used to look like:
What's your favorite part of Covent Garden? Let us know in the comments!