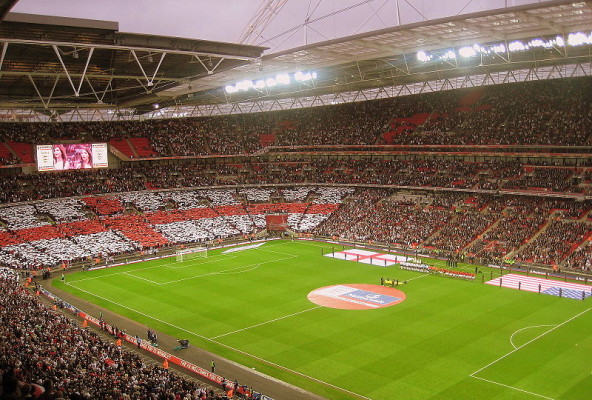 As the 2014 World Cup in Brazil draws ever closer, billions of fans across the world will begin make preparations to celebrate the major event in style. While some may be fortunate enough to afford the travelling and ticket costs to see their country wear the national shirt with pride, many others will show their support from home through a range of World Cup paraphernalia. It is accustom for friends and family members to gather together in the comfort of a household to take in the drama, excitement and tension of each match whilst enjoying each other's company. There is also the option for football fans to watch the World Cup across local pubs and bars, where people from all backgrounds and walks of life can come together and cheer their nation on while enjoying an alcoholic or non-alcoholic drink.
While Brazil 2014 will undoubtedly create a carnival atmosphere through colourful dancing, flags and streamers which are synonymous with Brazilian fans who take football seriously, there is a certain level of conduct that must be adhered to back home. Many fans make try their hand at betting on world cup matches which can add more tension and incentive whilst watching a game, but could also lead to a loss of money for those who are new to the world of gambling.
Pub etiquette
Watching the World Cup in a pub often creates a wonderful carnival atmosphere as many fans take in and appreciate watching the best players in the world perform on the biggest stage. Although the tournament can be thoroughly enjoyed by neutral fans that carry no affiliation to any participating country, including their own, England fans will make their way towards pubs in their local community to cheer on the Three Lions, and share the highs and lows with others. Taking a flag may be unnecessary and unpractical, but it is commonplace for football fans to don their nation's shirt to show their affinity and support while they watch their team play. Scarves and face paint are also acceptable forms of support, with the former allowing fans to wave them in the air to celebrate a goal or spur their team on; it is important for fans to bear in mind others around them when swinging a scarf around, particularly in a packed pub where space is restricted.
Football often creates moments of drama and high tension that can lead fans into becoming caught up in raw emotion and ecstasy. Fans are often reminded to drink responsibly in a pub as becoming rowdy and drunk can spoil the atmosphere for others, and may be asked to leave. Making defamatory statements towards players, managers and other nations is immediately frowned upon, with any support or celebration shown for England's rivals Germany and Argentina unlikely to sit well with other England fans in the same pub.
Flags
While football shirts, scarves and hat are common forms of World Cup paraphernalia that immediately show where a person's affinity lies, decorating your house has grown in popularity as a greater level of commitment and dedication to get behind their country. Brazil 2014 is likely to take over towns and cities across England; banners placed across the front of houses and other buildings create an instant statement of support, but it is flags that are regularly used to metaphorically nail your colours to the mast and publicly show your backing for England, or any other nation participating at the World Cup. England fans can proudly display the country's flag outside of their home, although they must take their local neighbourhood into consideration. Although displaying the flag of St. George has never been deemed illegal, it has created tension in previous years during football tournaments and other major events through claims that putting up a single England flag discriminates against others who are from other cultures and countries. It is therefore recommended to seek advice from your local council to see if any regulations prevent the displaying of flags in the window or outside a house on an erected flagpole.
Betting
The 2014 World Cup in Brazil will provide a wonderful opportunity for football punters to place bets across a number of markets and potentially make considerable amounts of money. From outright tournament winner and top goal-scorer to individual match outcomes and first goal-scorer, bookmakers will provide punters with a wide variety of markets that are designed to provide the opportunity to win money, whilst adding to the drama and tension of watching a game. Watching others bet on World Cup matches may encourage amateur gamblers to try their hand at football betting. Although impulse betting may work for newcomers, their general lack of knowledge of markets, odds and general football news is more likely to result in a loss of money. Logging onto the Coral website provides newcomers with an extensive range of information that allows them to understand how each market works, while also keeping up-to-date with the latest football news which can help to make more calculated bets during the World Cup.