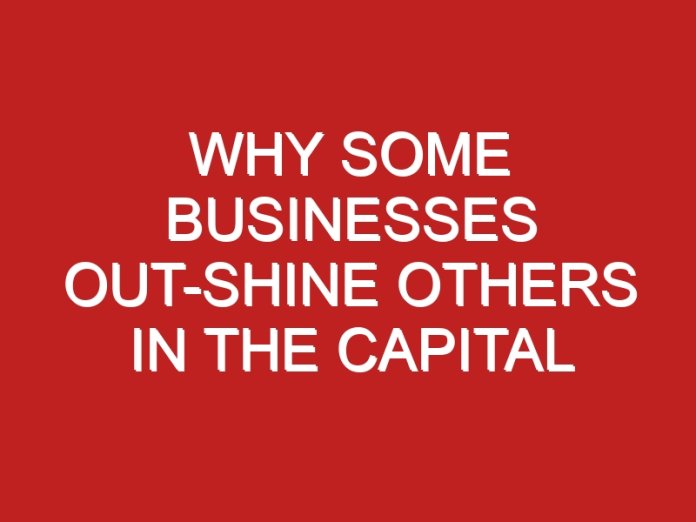 In today's world, competition is one of the major challenges for many businesses. You just need to take a walk along the streets of London to realize how huge competition is. In each corner of the city, you will be met by several businesses offering similar services.
So, how does one business stand out from the others? Well, despite the huge challenge, some businesses have managed to stand out and outshine their competitors. Below is a look at some of the top techniques they have used (and continue to use).
Clean office space
Mostly, businesses will clean their office to reduce the risk of illnesses, and maintain a clean, organised, and safe working environment. But did you know that a clean office can go a long way in building a positive business image? Although it is sometimes overlooked, cleanliness is, in fact, the face of a business when it comes to the office. It is the first thing that customers and clients see, and the image they have of your business is likely to be a lasting one.
As a result, you should maintain the highest cleanliness standards in your office. For the best results, you should have a dedicated team of office cleaners, who are always at hand for any cleaning tasks. And since it is not always easy to maintain a clean office with in-house staff, hiring professional London office cleaners (read more here) is the way to go.
A visible online and social media presence
Most Londoners spend a considerable amount of time on the internet (covered by statista here). And with such a huge part of the population spending a considerable amount of time on the web, several London businesses have found a way to outshine their competitors; maintaining a strong online presence.
Businesses are using websites as the ultimate platform for engaging their customers, prospects, and consumers searching for information. And with mobile use on the rise, several businesses have also started targeting mobile users with mobile applications and Google Mobile Ads.
Social media is another platform where businesses are outshining their competition. By maintaining a strong social media presence, London businesses can connect and engage with their audience at an exceptional level.
Amazing customer care service
What is the experience that customers get when they visit your business? The answer can have huge impacts. If you offer amazing customer service, your customer will have enjoyable customer service and will more than likely return again. On top of that, they will spread the word about your business, bring in more prospects.
On the other hand, if you offer poor customer service, chances are that your customers will not return for a similar experience. And worse than that, they will tell others about the poor experience, most likely on social media and review forums, where their feedback is likely to go viral.
Several London businesses have realized the importance of good customer service, and are using it to stand out from the competition. From seamless shopping experiences to customer loyalty reward programmes, instant customer support, and more, you will find numerous businesses offering remarkable customer service.
Good PR and good crisis management
Public relations is a useful communication tool for any business. However, it also plays another important role – that of increasing visibility and promoting a brand – something that several London businesses have realized. As a result, they employ a wide range of PR tactics to reach out to and engage with their audience.
Aside from tactics that are designed to create and take advantage of good publicity, several businesses are also shining from their crisis management tactics. For example, by accepting mistakes and fixing problems, a brand can be able to build stronger relationships with their customers, and improve their reputation and trustworthiness.
Conspicuous external signage
One of the many things you will notice while out and about on the streets of London is the prevalent use of signs. These range from small signs that are mounted on storefronts to large billboards mounted beside the streets and roads.
However, one thing they have in common is their flashiness. From calligraphy signs to backlit and LED signs, there is no shortage of visual appeal. But why go to all this trouble? Well, the answer is simple (according to entrepreneur); external signs do more than direct the customers towards the business. They are amongst the first visual aspects of a brand's image, which is visible to a customer/prospect. And depending on how good the sign is, the customer/prospect can get a lasting image, which will compel him/her to check out the business and what it offers.
Corporate social responsibility
Giving back to society is an act that earns an individual or an institution a significant amount of goodwill. It is thus not surprising that several businesses in London use this tactic to stand out from competitors. From sponsoring sports events to taking part in charities, funding foundations, offering scholarships, and more, these businesses are helping society while improving their reputation at the same time.
Amazing and unique products
At the end of the day, a business is only as good as the products and services it offers. Therefore, you can have an exceptional online presence, a good brand image, and extensive advertising, but fail to stand out due to low-quality products or services. As a result, several businesses in London are investing heavily in product and service development to offer unique and amazing products and services that will draw more customers and prospects their way, and give them a reason to come back again.
Summary
Are you looking to outshine your competitors in London? The above are some of the top tactics used by London businesses to gain an edge over the competitors. From hiring professional cleaning services (such as our providers) to maintaining a strong online presence, offering good customer service, using PR tactics, and more, these businesses are