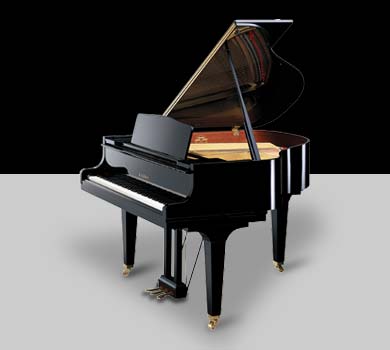 One thing is certain that we all like to do all the things that we can on our own. This is a fact; with the limitless amount of information available for consumers, people think they can be 100% self-reliant and never need the assistance of anyone else. However, there are some things that we are just not equipped to handle. One of these things is moving a huge piece of a delicate instrument like piano. Just because you are able to figure out "how" to pick up something like a piano doesn't mean that you necessarily should. Here are four reasons why hiring a piano mover makes sense.
Weight: Most people don't realize how much a piano actually weighs. When you look at your piano; even if it is a straight standup upright; you may think to yourself that all the hoopla is not warranted. Actually, if you are going to move a piano correctly you may need some type of a lift device so that your team doesn't injure themselves and so that the piano is not harmed either.
Insides: Another reason why calling on a piano moving professional is that you need to be concerned with all of the things going on inside of the piano. There are the keys on the piano itself but also all of the tension wires for all of the individual keys is something which most of us truly don't know how to properly care for. There are whole places where you need to have blankets and buffers so that you don't mangle the insides of your perfectly legitimate piano to start with.
Spaces: Another thing which is going to be on the minds of every successful piano mover is the landscape of your home. The layout of the space inside of your home is something that every individual moving a piano needs to be mindful of. Of course, you can clear out a path to your door or the opening of your home or whatever, but you also need to figure how to navigate this whole terrain with all of the lifting devices which you have. You need to be safe and you need to make a point of making your way through the space both inside the place where the piano is currently and also outside of the building between where the door is and where the truck is.
Safety: Another thing that is vital to consider is the safety of everyone involved in this piano move and also, the safety of the piano. But individual safety trumps even the most delicate and rare of pianos. You need to be sure that when you're moving a piano, it doesn't become an issue of compromising someone else's safety. From fingers and toes all the way to strained muscles, arms and legs!
If you think you need to find a place which can help with piano removals in UK then you should get on that search straight away. You can search through the rest or you can simply come to the best. The best piano mover and removal service you will find anywhere has got their credo in their name. Professional Piano Movers is your source for all of these above-listed reasons and so much more. They have had a storied reputation for being the right team for most every job. Call on them to see if they can help you get your piano moved, removed, or taken to wherever it needs to go today!