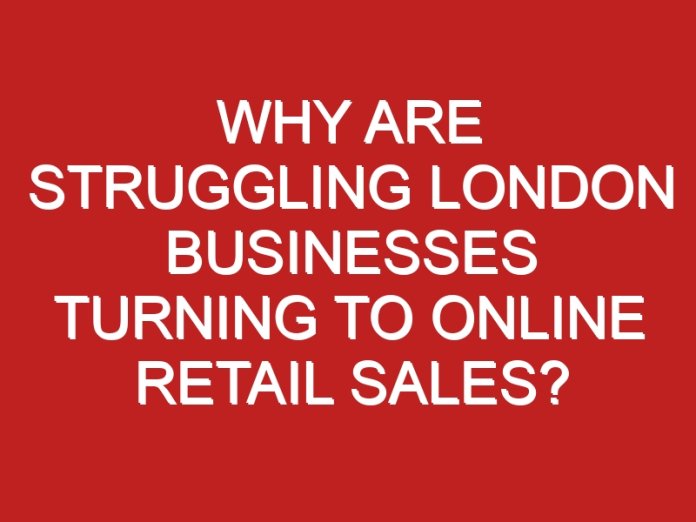 Recent studies have shown that there are more than 1,563 businesses for every 10,000 London residents. We can draw two conclusions from this observation. First, there are more opportunities than ever before for those who are wishing to leave their mark within the professional world. Secondly, competition is rife. It can be quite difficult to realise your dreams within such a large city. This is a very real problem if you are working with a limited amount of capital or should you have little previous experience. However, there are many solutions at your disposal. A growing number of businesses are now turning their focus towards online retail sales in order to close any gaps that might be present within the brick-and-mortar sector. What advantages can such a move offer your business and are there any ecommerce platforms to keep in mind during the planning stage?
Dissolving Traditional London Borders
London represents a patchwork of different cultures and socioeconomic classes. This is due in no small part to the fact that its history can be traced back for millennia. However, this has also created unspoken borders that often have an impact upon businesses. For example, a high street enterprise might find it difficult to target communities and shoppers outside of its immediate area. Growth is therefore limited and if a certain portion of London happens to experience a slight economic downturn, you could find yourself in a rather dangerous position.
Enterprises which instead enter into the digital domain will not be presented with such limitations. They are capable of marketing their products and services to a much larger demographic. As a result, sales and customer relationships can often enjoy a greater degree of long-term stability. Whether you are selling promotional t-shirts or modern smartphone apps, this statement is just as relevant.
No Need to Go it Alone
Some London business owners could be wary about such a venture due to the belief that they are required to possess a significant amount of previous experience within the online community. This is much more of a myth than a reality. E-commerce solutions such as those provided by Shopify have been designed to address the needs of novices as well as experts. Such systems are highly intuitive and it is possible to establish a fully functional retail portal in no time at all. In the event that you have a question or an issue, help is available on a 24/7 basis. Furthermore, you will be able to reach a larger target audience than ever before.
In truth, starting any London-based business can represent a daunting task and a good deal of hard work will be required. The good news is that you have access to a host of cutting-edge tools that simply did not exist a handful of years ago. If you are tired of balancing your books only to find that profits have fallen each month, it could very well be time for a migration into the digital community.