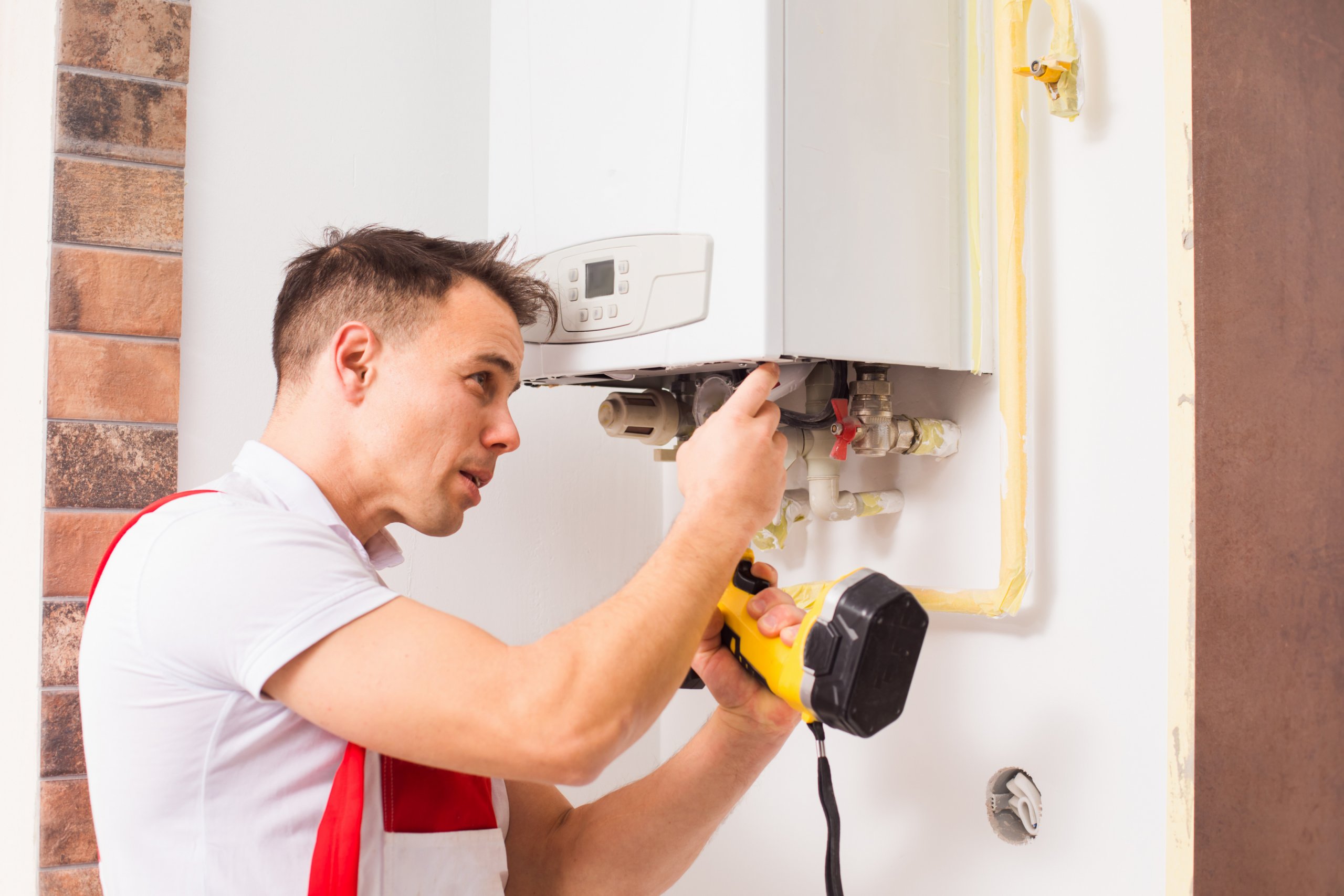 If you're interested in getting a new boiler, there's a good chance that you'll have a wide variety of options to choose from. Whether it's large units or more compact ones, combi or system, there are generally going to be a lot of things to consider – which may be a little daunting for those who don't know what they're looking for.
Fortunately, finding the best boiler may not be as much of a challenge as it may seem – and we're here to give you a helping hand.
What kind of boiler do you need?
Before you go searching for the best heating system to buy, it could be a good idea to learn a little more about the different kinds of boilers and what each has to offer. All models will have their own benefits and downsides, often depending on your situation and the requirements of your home. Here's a quick look into the three types you'll want to know about:
System boiler
Combi boiler
Regular boiler
System boiler
Many people choose a system boiler as the replacement for their older, standard model. Typically, these heating systems will use a hot water cylinder to heat the water stored in the tank. Most will find that these are an excellent solution for larger homes, so if you have multiple bathrooms, it's definitely worth looking into what a heating system like this could do for you.
Combi boiler
There are many reasons why a combi boiler can be a good choice; from the fact that they're a very low maintenance option, to their incredible performance. These systems don't use a hot water tank like the other two, instead warming the water from the cold mains through a heat exchanger. All this can make them an incredibly convenient solution for those in need of a good, reliable replacement.
Regular boiler
The standard, conventional system (also known as a heat-only boiler), is the most basic of options – but that doesn't necessarily mean that they're bad. In fact, many newer models have a lot to offer. These boilers are simply a good, reliable option and in most cases, they're an excellent choice for those interested in a cost-effective heating system.
Which one of these is best?
When it comes to getting a replacement, it's important that you consider your options carefully, especially since each of them has its ups and downs. So, which one is ideal for you?
In general, there's a lot to consider. While a combi boiler has similar components to most boiler systems, there are a few differences that are important to take note of. Take the fact that combi boilers don't use water tanks, for example.
As a whole, these are usually a better choice for smaller properties, since the flow of water will be greatly reduced when trying to cater to two outlets at the same time. As mentioned earlier on, a system boiler is typically the ideal option for individuals with larger homes.
Conventional boilers are simply a good option. It's easy to find one for your unique property and needs since they'll often come in many shapes and sizes, and a variety of price ranges to suit essentially anybody's needs.
How do you find the right boiler?
The best thing you can do when trying to find a good boiler for your home is to consider your needs. Once you have a better understanding of what it is you're looking for, you'll then be able to set a realistic budget and shop around for something that you like. There are plenty of great boilers on the market, so there's a good chance that you'll find the right one with a little time and effort.
A little research online could do wonders in helping you to find the best boilers UK. Thanks to this, all you need to do is take a look at some of the different heating systems and pick the one that's right for you.
How much does a boiler cost in the UK?
How much is a new boiler? Those looking to purchase a new heating system for their home will find that the costs aren't usually too high. In the United Kingdom, you can expect to pay anywhere between £500 and £2,500 depending on what kind of boiler you opt for – so it shouldn't be too much of an expense, especially if you try to find a cheaper model (of which there are plenty).
With factors like type, size, brand and much more, there are a whole host of things that can impact the overall price – not to mention the additional costs that come with hiring professional installers. Those who have no experience in handling boiler replacements should definitely go to an expert. When hiring, be sure to consider installers in your area, since this will often help in lowering the travel costs.