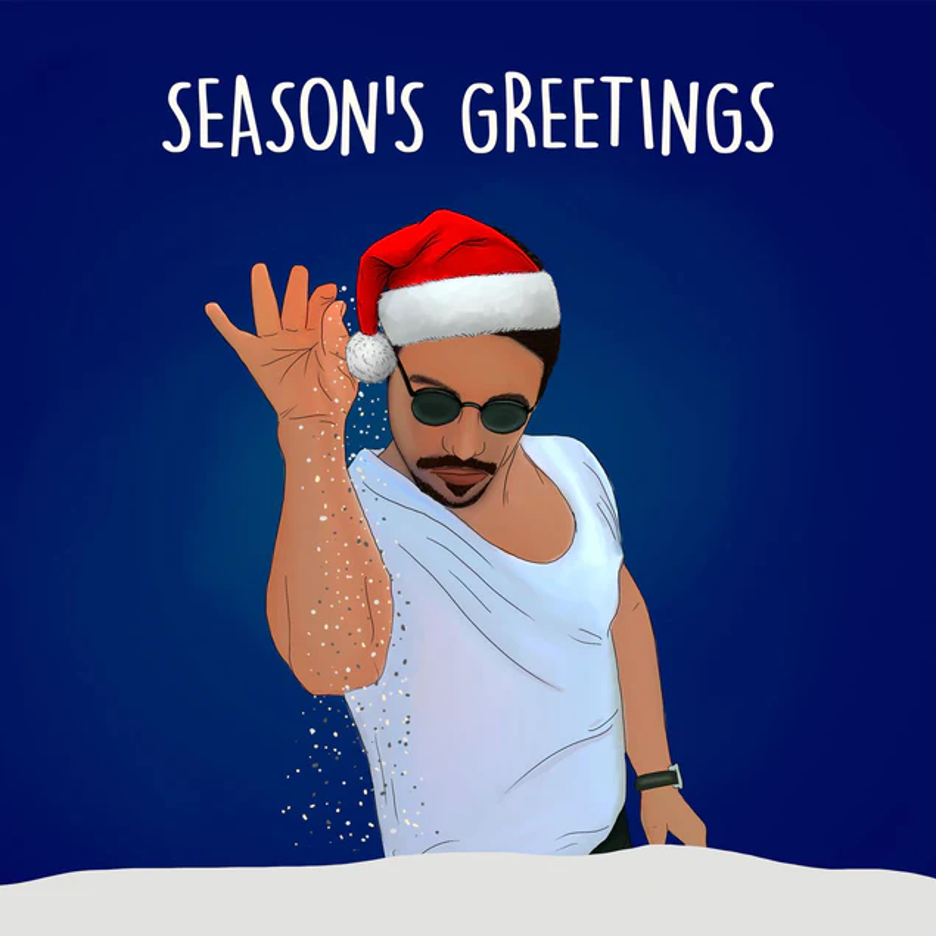 Celebrate Christmas this year with a personalised Christmas card for husband. Get in touch with your fun side and tease him with one of Boomf's numerous Christmas cards. Whether you want to create a sentimental Christmas, or a Christmas full of laughs, they have what you are looking for.
What to Write in a Christmas Card for Your Husband:
There are many different words that you could sling together to finish off the perfect Christmas card for your husband. The first step would be to choose which tone you would like to take-sweet, romantic or humorous.
Sweet
"I can't wait to spend many more Christmases with you by my side."
"You're the best gift I could ever ask for."
"I fa la la la love you"
Romantic
"I will forever be grateful for the life we have built together."
"I want to be your Mrs Claus for the rest of my life."
"Our life and love for one another is the gift I am most grateful for."
Humorous
"Merry Christmas, Deer"
"Being on the nice list is good, but being on the naughty list with you is better."
"There's snowbody like you."
Christmas Movies to Watch With Your Husband This Christmas
1. Love Actually
Who doesn't love this movie? The cast is great, the love stories are sweet and you catch yourself laughing too. It has a mixture of everything.
2. The Christmas Chronicles saga:
These are two great movies that you can watch, not only with your husband, but with your family this Christmas. The storyline is original and gripping. Make sure to give these a go.
3. Home Alone
This may be one of the best Christmas movies of all time. It shows a child as somewhat of a hero and is bonkers in its own way. This is also a lighthearted watch that is fun for all.
4. While You Were Sleeping
A beautifully throughout story that is an easy watch snuggled up next to your hubby with Christmas lights flashing in the hallway. A perfect Christmas scene.
5. Die Hard
This is another movie that will make the Christmas holiday fun when the kids go to bed. It is a very popular choice during Christmas time as part of a very successful franchise.
Make this year's Christmas one to cherish with a spectacular Christmas card for your husband, along with the perfect movie night.