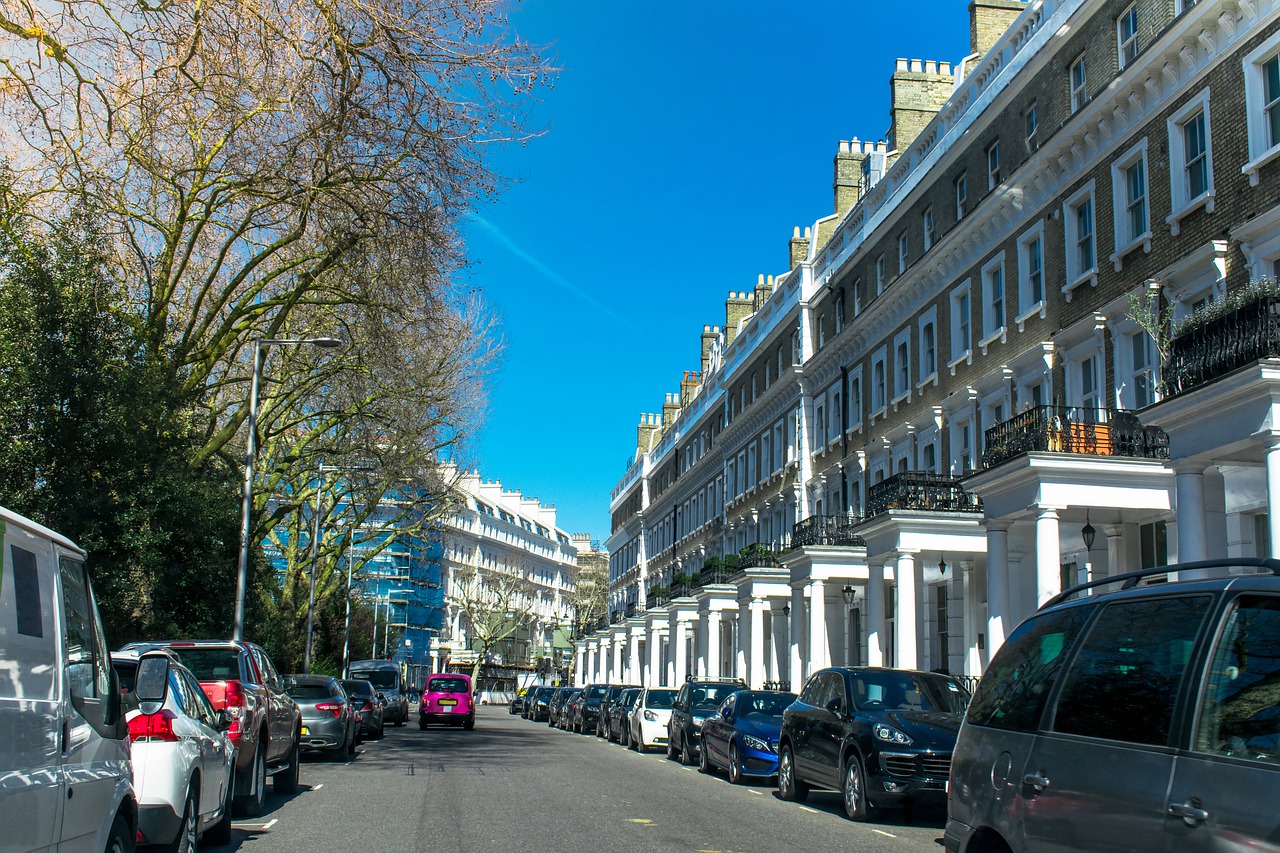 khamkhor
/ Pixabay
Living the dream can come in many forms, and having a London apartment is certainly a great way to experience everything the UK capital has to offer. Whether you're here for work, family or pleasure, it's important to live somewhere comfortable and that feels like home. Take inspiration from the well-known saying 'an Englishman's home is his castle' and make the space your own.
But don't run away with ideas to inject some personality into your London pad just yet – there's a big question that needs answering first. What improvements exactly are you allowed to make to the property, and are there things you won't be able to do? Well, that largely depends on whether you're renting or owning. If you're thinking of buying an apartment in London, there's a useful guide for overseas buyers here. For advice on finding rental accommodation, click here. Next, let's take a look at what you can and can't do to your London home.
Renovating your own apartment
You may already know that the vast majority of apartments or 'flats' in London are owned on a leasehold basis. This is a particular concept in English Law that means you own the right to occupy the property for the stated length of the Lease – often 99 years but can be longer or shorter.
The building itself and the land it stands on belongs to the freehold owner – and this is the really important part. Your rights and responsibilities as a leaseholder are set out in the Lease document and it is common practice for there to be clauses to restrict alterations you can make to the property.
There are no issues whatsoever with straightforward interior renovation projects such as
General redecorating

Painting and wallpapering

Adding built-in cupboards and closets

Kitchen and bathroom refits

Updating existing bathrooms
However, the more ambitious your plans for renovating your apartment are, the more cautious you need to be. If you are thinking of carrying out the following home improvements, chances are that you will need to get the landlord's written permission in the form of a Licence to Alter first.
Structural alterations such as removing a chimney breast

Removal of internal walls or forming new doorways

Cutting through an external wall

New window installations

Moving a bathroom or kitchen

Addition of bathrooms or WCs

Change of floor finishes, e.g. from carpet to hard flooring
Every Lease is different, so do check what yours says before you get carried away with your home makeover plans. Be prepared to find that some alterations may not be permitted at all under the terms of the Lease. Others will require permission, and the landlord may decide to review your proposals with the help of surveyors, structural engineers and other professionals as necessary before approval is granted, for which you, the leaseholder, will be liable to pay.
Renovating a rental apartment
If you've chosen to rent your London apartment instead of buying a property, different rules apply. Your tenancy agreement will set out what you can and can't do when you live in the property. In essence, your landlord (or their letting agency) is responsible for all repairs and to ensure that your property is fit for purpose. However, they are not obliged to redecorate or make cosmetic improvements unless there are good health & safety reasons. 
An Assured Shorthold Tenancy (AST) is the most common type of tenancy for privately rented property. This may be a fixed-term agreement (often 6-12 months) or a periodic, rolling monthly contract. The letting agency will draw up an inventory at the start of the tenancy which typically includes a photographic record of the décor and condition of the property. The rental agreement will include a clause that states the property must be returned in the same condition as it was when you moved in.
If you wish to paint the walls a different colour, put up shelves or hang pictures, or take down fittings that aren't to your taste, you may not be allowed to do so without being in breach of the terms of your AST. Your landlord can include a clause that prohibits tenants to alter the property in any way or put holes in walls without permission.
In fact, changing anything within the flat without permission could mean you don't get your deposit back when you move out, you may have to pay to change things back to how they were, and you could even face eviction. Check your tenancy agreement carefully and, if in doubt, speak with your landlord or letting agent before you start your makeover. 
So, what can you do in a rented apartment in London?
Here are some simple, non-permanent improvements to your private space that add personality and flair and make your London pad feel like home:
Lighting can totally

transform the ambience in a room

. Change lightbulbs from cool to warm, add floor lamps, table lamps, fairy lights, candles – anything to help introduce a layered lighting design. And don't forget to maximise the amount of natural light too, by keeping windows uncluttered and using mirrors to reflect the light around the room.

Plants and flowers are a sure-fire way to liven up any living space. Experiment with a variety of indoor plants in different sizes and styles of pot to add colour and texture. If there's outdoor space, try your hand at container gardening with tubs, planters and hanging baskets.

Textiles soften interior spaces, so add some scatter cushions and a chunky throw to improve an unattractive sofa, cover a chair with sheepskin and the floor with a beautiful rug, add a quirky upholstered footstool, choose colourful bathroom towels… the possibilities are endless.

The right accessories can take a room from drab to fab while allowing you to inject your own style and personality. Find a place to display books and decorative objects to their best advantage and remember that pictures don't have to hang on the wall – try propping them up instead.

Finally, banish the clutter by

creating extra storage

in your rented home with shelf or cupboard inserts, multifunctional storage benches or boxes, and decorative trunks or baskets that make a statement all of their own.