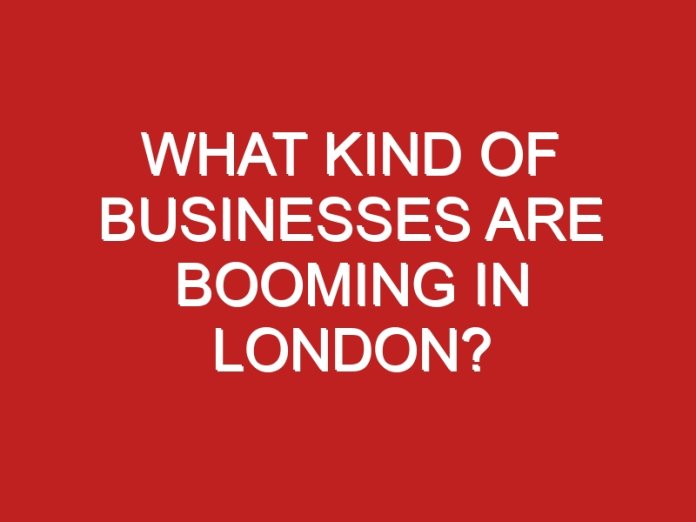 It is no surprise that London is a business hotspot and home to many industry-leading companies through to small startups. You can find just about every type of company throughout London but there are currently a few industries which are thriving in the capital. Read on to find out what these businesses are.
Microbreweries
Microbreweries are becoming hugely popular in cities all over the globe with an increase in the UK of 64% over a 5 year period with many of these being in London. Take a trip to any of the cultural areas in the capital and you are sure to spot a few trendy microbreweries packed with people enjoying a pint after a long day at work.
Tea Shop
Similarly, there is always a strong need for good tea shops/cafes in London where people can either pop in and pick up a beverage to go on their way to work or sit down and relax for a while.
Personal Trainers
People are becoming increasingly health conscious which means that more and more people are turning to personal trainers to achieve their health goals whether this is losing weight, building up, training for an event or any other goal that they might have.
Mobile Catering
Everywhere you go in London you will see food trucks selling all kinds of delicious food and drinks. People often want to eat out (especially in London) but you will find that it can be incredibly expensive to have a meal in a pub or restaurant – mobile catering can provide a unique dining experience and eliminate the need to cook all while saving money.
Digital Marketing
Every industry needs to use digital marketing in today's internet-driven world which means that the digital marketing industry is thriving and there is nowhere better for this than London where there are so many other businesses around looking for a reliable agency.
Setting Up in London
London can be a fantastic place to set up a new business, particularly if you operate in the above industries. It can also be expensive which is why you may need access to quick business loans which could help you to cover the costs of setting up or growing your business if you start to find success.
There are all kinds of businesses in many different industries that are thriving in London with the above being a few which are currently performing very well. It is a great place for businesses because there are so many people and other companies around which can create the chance for great success no matter what industry you are in.