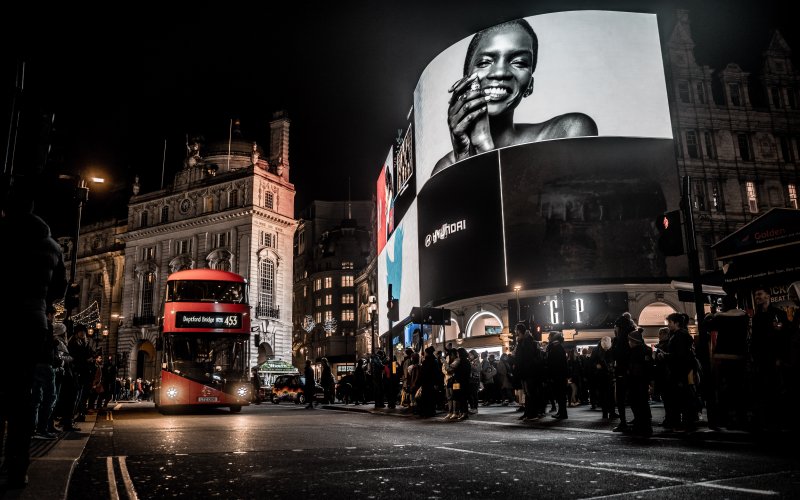 When visiting London, you´ll want to make sure to be able to see as many sights as possible. That means, you should plan your trip wisely: The weather should be stable enough for you to spend some time outdoors. But at the same time, you´ll want to pick a time frame that is a little less busy than the peak season.
Weather in London
England and rain go together like tea and milk. That´s why many tourists choose to travel to London in summer when temperatures are high and when there´s only little precipitation. The city is crowded year-round, but if you visit it in early spring – from March to May – or in the autumn, you might end up among less tourists. And don´t worry – even if the spring weather fails you, you can take great pictures. A high-quality editing program like this one turns your snapshots of grey skies into vivid and well-exposed photographs.
Peak Season in London
If you prefer to spend a lot of time outdoors while enjoying London, you should travel in spring or autumn. But depending on what you want to do and visit, other seasons could be more suitable for your perfect trip.
Best Time to See the Royal Sites
Summer brings nice weather, but not just that. Also, most of the royal sites are only open to visitors during the summer months. Sometimes, that´s the case because the occupants are away on holiday in July and August, but also because the tours are more profitable when there are more guests.
Best Time for Shopping
London is famous for its designer boutiques, department stores and little souvenir shops. If your main reason to visit London is the unique shopping experience, stop looking for the best time. Instead, start looking for the best prices when it comes to booking a flight and a hotel. Shopping is awesome in London – year-round.
Best Time for Shows & Theatre
If you want to spend a great time in London, you shouldn´t miss out on the shows there. Cabaret, musicals, conventional as well as improvisational theatre attract guests from the whole world. Visitlondon or a good guide book give you an overview of the most popular plays and their schedule. As more people seek indoor activities in winter, the offer is usually bigger then, but theatres are crowded and tickets are expensive. Insider tip: Check the box office prices shortly before a show starts, as tickets are usually a lot cheaper then.
Best Time for Kids and Families
With kids, you cannot do a tightly planned sightseeing trip. Even though most touristic sights are easy to get to, you should plan some breaks. Use that time in London, UK on visiting parks and playgrounds, maybe even a swimming pool? That gives your children the chance to connect with locals and play, while you plan the stop on your list. Obviously, with kids, late spring and summer are the best times to visit London.
Best Time for Museums and Galleries
If you are into arts, you may be surprised that January and February are the best time for that. As there is a noticeable dip in tourism right after the Christmas and New Year´s boom, museums will be less crowded. That means you get the chance to enjoy the single pieces without having to stand in line forever. Many galleries and museums even lower their prices a little to encourage more visitors to check out the current exhibition.
Best Time for Christmas Activities
Duh, winter – right? Well, not necessarily. If you´d like to combine your time in London, UK with a Christmassy experience, you should travel in autumn. November is when all the Christmas magic begins to happen in the capital – beautiful fairy lights decorate the streets. Ice-skating rinks get you into Christmas mood. If you want to see the famous Christmas tree on Trafalgar Square, visit London in early December.