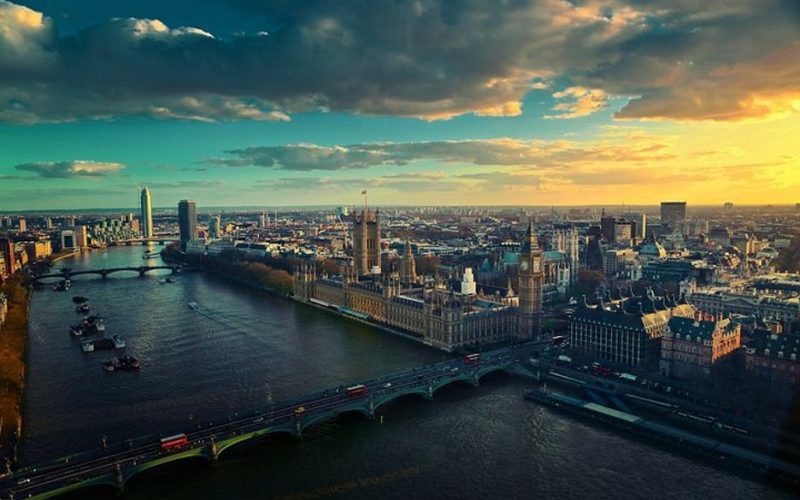 Due to the Coronavirus pandemic sweeping the world, travelers have been forced to delay or cancel their trips to London and other European destinations. The strict quarantine restrictions that were put in place are just now starting to be lifted in the royal city and international travelers are starting to return.
If London is on your Bucket List of travel, you'll be thrilled to know that the city is now open for business. There are, however, still many restrictions in place to help protect citizens and international travelers from the pandemic.
Before you leave on any trip, it's a good idea to get as much current information as possible concerning any remaining pandemic restrictions. If you plan to travel, your best defense is to know what to expect. You will also want to boost your immune system with supplements from Premier Research Labs because this is the best way to boost your immune system wherever you travel during this pandemic.
Although much of London has returned to regular business, there are still strict restrictions in place that could interfere with your travel plans.
Travel Quarantine
Depending on which country you are traveling from, you may be required to self-quarantine for a minimum of 14 days upon your arrival in the UK. The travel quarantine list is updated daily here. If your current country is still on the list you may need to delay your trip until the restrictions have been lifted.
Once you arrive in the UK you will need to provide a completed Passenger Locator Form. This mandatory form provides information about your recent travel locations and assesses the risk that you may pose by entering the country.
Social Distancing
Although Londoners are slowly coming out of quarantine, there are still very strict social distancing restrictions in place. All visitors and citizens must maintain a six-foot (two-meter) distance from each other to help minimize the spread of the virus. As of July 24, 2020 face coverings/masks must be worn in all private businesses and public places.
Public Transit
The tube, buses and TFL are currently running but are not recommended for tourists. The local transportation can be very crowded and should be avoided, if possible. Mandatory mask-wearing is enforced on all public transit. It's a safer idea for tourists to walk, rent a bike or take a taxi to their destinations.
Attractions & Venues
Most private shops, restaurants and pubs are now open for regular business. You will notice that social distancing guidelines are still mandatory. Seating may be limited in restaurants and pubs, making it harder to get a reservation.
Walking and bus tours have largely been canceled due to the restrictions on the size of allowable crowds. If a group tour has more than 30 people, it is likely unavailable at this time.
Theatres and cinemas are still under restrictions and have not been allowed to open for full performances. There are some open-air performances available in public spaces.
Some museums and galleries have reopened but have been restricting the number of guests that are allowed at a time and are enforcing mask-wearing and minimum social distancing inside.
The best thing for travelers to do is to go through their planned itinerary and find out what is open and what they may have to skip. Look for local signs reading, "We're Good To Go," that has been adopted by many local businesses. This is the easiest way to find attractions and venues that are open for business.
London has always been a popular tourist destination and as the world slowly gets back to normal, London is doing everything that it can to keep visitors healthy, safe and able to enjoy their beautiful city.