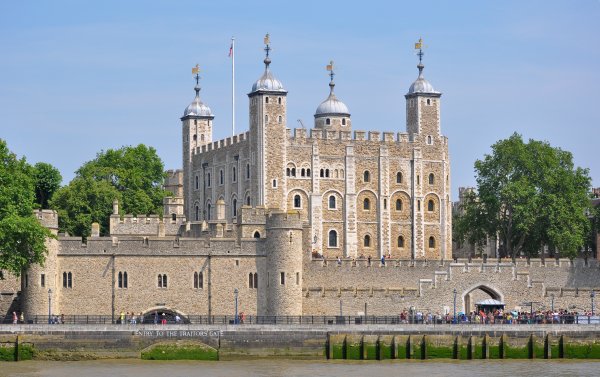 London comes on the top of the list of every traveler who likes to visit places of historic importance. The city was recently honored with an award as Best city of Culture at Leading Cultural Destinations 2014. London offers landmark sights at every corner with its own history. Visiting historical places in London gives a feel of travelling hundreds of year back and eye witnessing the history. Let's learn about 5 historical places that you shouldn't miss when you visit London.
Situated near Thames river, the Tower of London is one of the famous fortress that has been used a palace, prison, armory and even as a zoo. The tower has a rich history that takes you back to the 11th century when army of Norman invaded England. The tower encompasses around 12 acres of land and stand as a symbol of oppression by new ruling forces. The tower holds important symbols of monarchy and culture that takes you for a walk in the history.
If you wonder where Prince William and Kate got married; it's Westminster Abbey. The beautiful gothic church is included in UNESCO World Heritage site list. The monumental sculpture, stained glass windows, paintings and religious artefacts makes the visit to Westminster Abbey an unforgettable experience. Westminster Abbey has been nation's coronation church since 1066.
The Kensington Palace is a home to royal family since 17th century. It is one of the London's exquisite palaces with manicured gardens that spread across acres of land. The stunning exhibition of dresses gives you a glimpse of fashion over the decades. The Orangery is the perfect place for tea while the spectacular gardens are famous for impressive display of exotic flowers.
Royal Observatory Greencwich
Witness the pioneering invention of human race. The Royal Observatory Greenwich preserves the oldest refracting telescope and gives you the golden opportunity to witness the astronomical journey of human race. It gives you an idea how scientists mapped seas and stars. The historical visit to Royal observatory also helps you learn history of standardization of time and gives you a glimpse of how science has changed through ages.
The Tower Bridge Exhibition
The Tower Bridge has become an identity of London. It has stood over Thames River since 1894 and continues to be a working bridge till today. The Tower Bridge Exhibition takes you back in time to reveal details about how the bridge was built. The interactive displays and videos give you interesting information of the landmark and its historic importance.
There is no doubt the visit to Kensington palace will create an irresistible urge to shop for vintage clothes and antiques while you continue exploring places of historical importance. London offers best shopping destination even for budget conscious people. The Alfies Antique market is a place where you can purchase vintage clothes, 20th century design pieces and collectables. The market has around 600 stalls selling decorative and unusual antiques.
If you are not a fan of street shopping, you can head online and purchase everything at discounted prices by visiting VoucherBin.co.uk. The site offers discount coupons for wide range of purchases helping you save money while you explore London and its historical places.