London is a global centre for sport and the sheer size of its sporting venues reflect the huge demand to witness these events live. It a city known for its vast array of offerings including museums, art galleries, cuisine and classic English pubs. However, here we take a look at London's top ten sports stadiums in terms of capacity.
Craven Cottage – 25,700
This historic ground on the banks of the river Thames has been home to Fulham since 1896. The 'Cottage' actually dates all the way back to 1780 when it was used as a royal hunting lodge. The stadium has hosted national teams including the USA and Australia, whilst it was also formerly the home of rugby league team Fulham RLFC. A quaint stadium with a welcoming reputation, Craven Cottage is popular with history and sports buffs alike.
Selhurst Park – 26,309
Home to Crystal Palace since 1924, Selhurst Park holds a relatively small number of people compared to its record attendance of 51,801 in 1979. The ground hosted two matches at the 1948 Olympic Games and has also acted as a temporary home ground for teams like Charlton Athletic and Wimbledon FC.
The Valley – 27,111
The Valley has been Charlton Athletic's home since 1919, with the exception of 1985-1992 when it was under reconstruction. The stadium was built on the site of an abandoned chalk pit and thus likely gained its unusual name from its original valley-like appearance.
Lord's Cricket Ground – 28,000
The legendary Lord's, colloquially known as the Home of Cricket, is home to the England and Wales Cricket Board as well as Middlesex County Cricket Club. Dating all the way back to 1814, the ground has been host to numerous Ashes matches and perhaps most famously the 2019 Cricket World Cup Final, in which England emerged victorious in a see-saw game.
Stamford Bridge – 41,841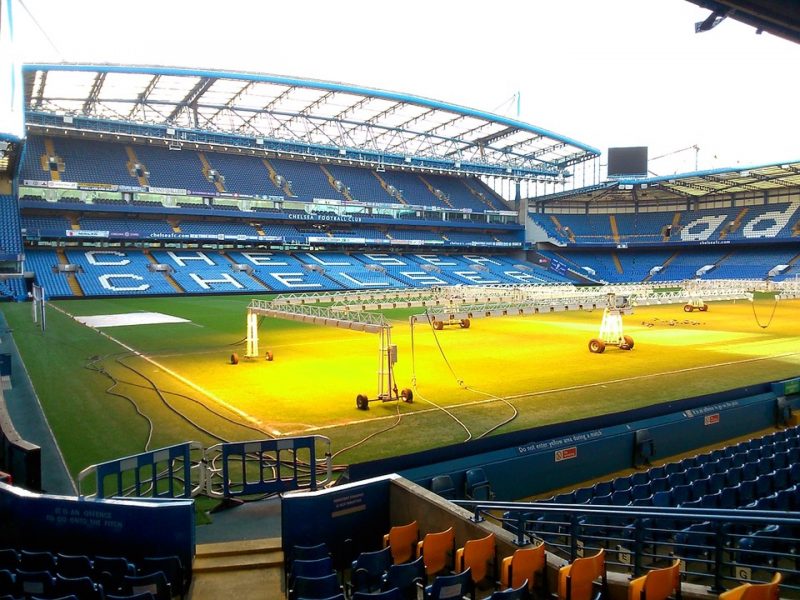 Source: Pixabay
Opened in 1877 this stadium, often referred to simply as The Bridge, has been home to Chelsea FC since 1905. Located in south-west London, Stamford Bridge has played host to numerous sports down the years from speedway to American Football as well as prestigious FA Cup Final matches. Bayern Munich recently claimed victory here in the Champions League and have now returned to Bundesliga action where their potential progress to the title can be tracked via live sports at William Hill. Bayern Munich currently lead the way in the Bundesliga and look set to continue their dominance next season.
Emirates Stadium – 60,260
Home to Arsenal, the Emirates is a relatively modern stadium which has been host to the club since 2006 (following the their move from Highbury). Outside of the sporting realm, the stadium has hosted a summit between then Prime Minister Gordon Brown and French President Nicolas Sarkozy. It has also been used for the audition stages of reality TV shows like The X Factor and Britain's Got Talent as well as huge concerts for the likes of Coldplay and Bruce Springsteen.
Tottenham Hotspur Stadium – 62,303
The newest stadium in the list, having only opened in 2019, this state-of-the-art ground is home to Tottenham Hotspur following their move from White Hart Lane. Construction cost a reported £1 billion with features such as a retractable pitch allowing it to claim the title of Europe's first purpose-built American Football stadium.
London Stadium – 66,000
Perhaps best known as the purpose-built athletics stadium for the 2012 London Olympics, the London Stadium has been home to West Ham United since 2016 following its renovation. The stadium remains a multi-purpose venue and was used for the 2017 IAAF World Championships as well as baseball games between the Boston Red Sox and the New York Yankees in 2019.
Twickenham Stadium – 82,000
The home of English rugby has been in use since 1907 and stands as the world's largest dedicated rugby union stadium. The England national team exclusively play all their home Six Nations and test match games here. It has also hosted the final of the Rugby Union World Cup on two separate occasions: 1991 and 2015.
Wembley – 88,000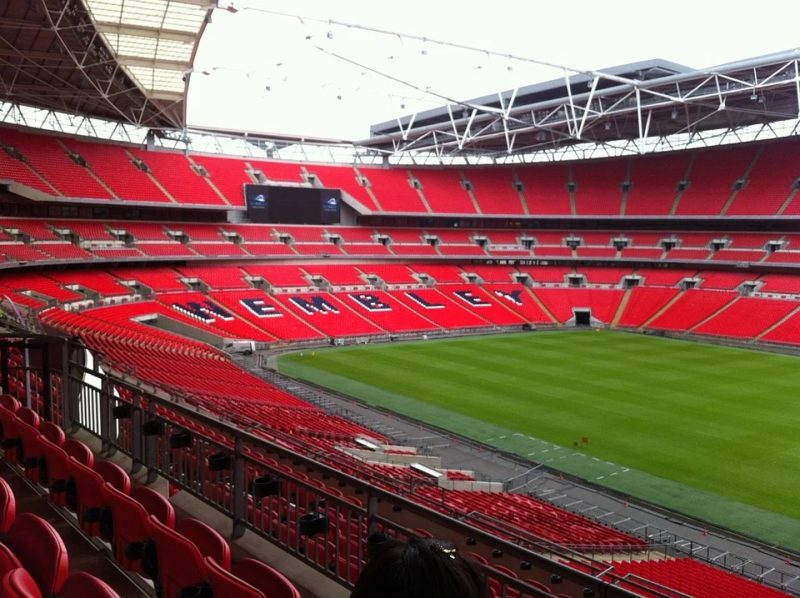 Source: Pixabay​​​​​​​
Wembley, the legendary 'home of football', was originally built in 1923 but has only existed in its current form since 2007 (following the demolition of the old stadium in 2003). Home to the England national football team, Wembley has already played host to Champions League finals and Olympic football and is set to host the final of Euro 2021. Globally-recognised, Wembley is a London icon.
Beyond the top ten London plays host to major sporting events like Wimbledon and the Darts World Championship at Alexandra Palace. It is clear that London is a mecca for a diverse range of sports at the highest level, attracting swathes of people from around the world to spectate elite-level live sport.