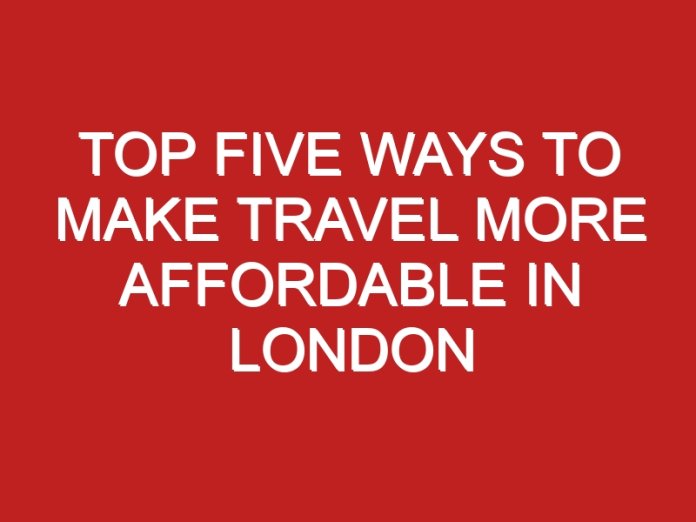 London is one of the most bustling, exciting and beautiful cities in the UK, but it's also one of the most expensive. Transport is a key expense for many Londoners, but there are many ways to save your hard-earned cash while getting around the capital. We've created a list of the top five ways you can save money and still have a great time seeing the best that London has to offer.
Get An Oyster Card
Having an Oyster Card will save you money on bus, train and tube travel, offering a range of benefits including unlimited travel for a set fee on certain forms of transport. Having an Oyster Card also saves you time and makes it easier for you to pay without having to carry change, making getting around London quick and easy.
Buy A Travel Card
Those looking to take longer or more regular journeys on London's public transport network should consider purchasing a Travel Card. Although the initial outlay is more, a Travel Card can save travellers more money than an Oyster Card if used more often, making this the perfect option for regular commuters and those looking to spend their leisure time exploring the capital in all its glory.
Lease A Car Instead Of Buying One
Owning a car can be a challenge in London, however, it can also make travelling much easier for those who are transporting a family or a large amount of baggage. Leasing offers the opportunity for drivers to enjoy all the benefits of their own car, whilst at the same time reducing the cost of owning a vehicle. Many firms offer great deals and a wide range of leasing options so that drivers can find the perfect car to suit their specific requirements.
Consider Cycling
Riding a bike is a great way to get fit and travel across London for free. The city has an extensive cycle network, and as such cyclists can easily travel throughout London on their bike. Thanks to dedicated cycle lanes and specific traffic signals, you can stay safe and avoid traffic by choosing to ride your bike. If you want to rest, then many buses and trains allow you to take your bike on board. Cycling is good for the environment, your health and your bank balance, making it the perfect mode of transport for those able to ride their bike long distances across the city.
Take A Walk
For those truly committed to saving money, walking is undoubtedly the cheapest and easiest way to travel across London without spending a penny. There are numerous walking tours for those looking to see the sights, and for commuters, walking can be a great way to reduce your carbon footprint and improve your health. Walking also allows you to make the most out of your trip across London, as you can see all of the sights and really immerse yourself in life in this beautiful and expansive city.