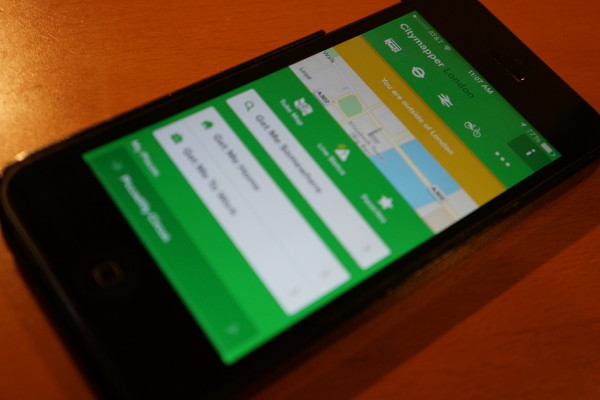 Smartphone and tablet apps have revolutionised the way we go about daily life. From checking emails and sending instant messages to streaming music and updating social media, we all rely on our mobile devices to provide instant information and entertainment.
For those of us currently in London, there are various apps available to download that make living and visiting the capital a lot easier and more enjoyable. So much so that you might soon be conducting a mobile phone deals comparison in order to reap the rich rewards these apps can deliver.
TubeMap
Regardless of whether you want to locate a particular station, plan a route, receive service updates or find out your oyster card balance, TubeMap does it all. The London Underground is a quite remarkable thing that many of us take for granted, but every time you open up this app, you'll most definitely appreciate it.
Tinder
This dating app has earned quite a reputation, but it is one of the easiest and most enjoyable ways to meet the potential love of your life. While it might be a little bit harsh to say yes or no based on a few pictures and a small biography, Tinder perfectly suits the swift and speedy way of life in London.
CityMapper London
Featuring details about walking and cycling routes, live bus and tube information as well as average taxi fares, CityMapper is an all-encompassing public transport app. But perhaps its best attribute is 'Get Me Home,' which determines the fastest route back to your humble abode no matter what time it is or where you are.
Vouchercloud
Recently named the most expensive city in the world, London isn't exactly your wallet's best friend. But with Vouchercloud, you can save money on a whole host of things like food, drink, clothes, attractions and activities.
Barclays Bike App
Love him or hate him, the current Mayor of London has done several things for the city, but surely 'Boris Bikes' will be his lasting legacy. In order to discover availability and routes to the nearest docking station, download the Barclays Bike App and take a pedal-powered cruise around the capital's streets.
London Official Events Guide
Packed full of some of London's best events, you'll never be short of things to do with this handy app. Powered by visitlondon.com, the city's official promotional organisation, you can browse what's free near you or uncover some suitable recommendations.
Hailo
Along with the iconic double-decker bus, black cabs are part of London's DNA. But if you never have much luck hailing a taxi, then download Hailo instead. After requesting a cab you can track its location and the time until it arrives. What's more, you don't even have to fumble about with spare change, as it will bill your credit card straight away.