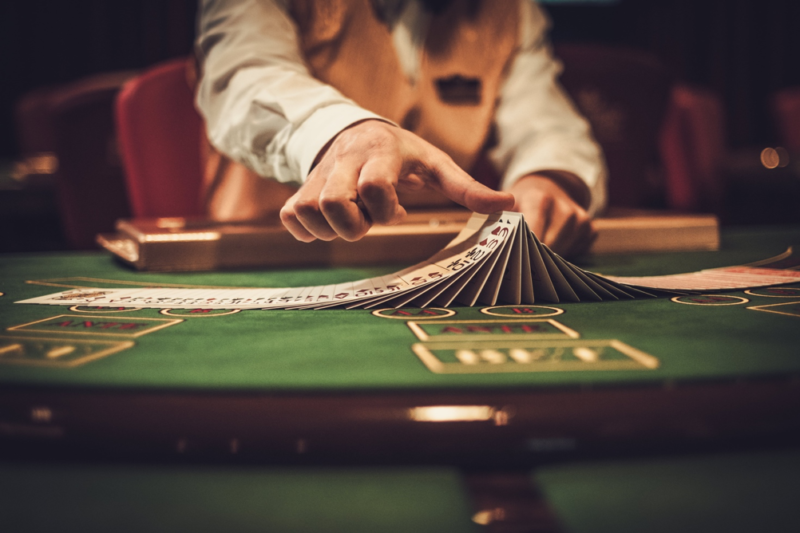 London has just about everything, from lively nightlife and world-famous stores, to top tourist attractions and cultural landmarks. The city's also home to its fair share of land-based casinos, including some of the largest, glitziest and most popular ones in the country. If you're out on the town and have got some cash to spare, there's no shortage of places where you can go to place some bets and hopefully bring in some big wins. Here are some of the top casinos in London that are well worth a visit. Take your pick and visit some of them the next time you're in the city.
21 Casino
Ok, so it's not a land-based casino. This one is online, but we thought we would add it to the list as an option if you can't be bothered venturing out into a cold and rainy night. 21 Casino allows you to play all live casino games in the comfort of your home on your pc, tablet or mobile device. They reward new players with a sign up bonus of 121% up to £300. Plus, you will receive loyalty rewards and free gifts just like you do in a land based casino. Furthermore, you will be able to play live roulette, blackjack, baccarat, poker and sic bo.
Horizons
Another great land-based casino to be found in Leicester Square is Horizons. Previously known as Napoleon's, this sophisticated casino has a reputation for being particularly friendly and welcoming. The casino operates a membership scheme with plenty of rewards for those who pay regular visits. The scheme has five tiers: Ruby, Bronze, Silver, Gold and Platinum, the last of which is invite-only and reserved for only the most loyal of players. There's no formal dress code as such, though visitors do have to look presentable and be dressed in a way that won't offend other players. The games available at the casino include baccarat, American roulette, blackjack, three card poker, electronic roulette and slot machines with linked progressive jackpots.
The Hippodrome Casino
If you happen to be in Leicester Square, you won't want to miss out on the chance to visit the Hippodrome Casino. This highly rated casino opened in 2012 and is set inside the historic Grade II listed Hippodrome building, which lies on the corner of Charing Cross Road and Cranbourn Street. The building dates back to 1900 and has had a rather illustrious history as a leading entertainment venue, playing host to all sorts of singers, dancers and performers over the years. These days it's predominantly a casino, though it does have plenty of other amenities. These include a fully functional cabaret theatre, an outdoor two-tier smoking area, six bars and an award-winning restaurant, Heliot Steak House. While the building is historic in character thanks to its original Edwardian architectural features, the casino is very much designed to appeal to today's gambler. Open round-the-clock, it's split into three distinctly themed sections and offers over a hundred slot machines, as well as plenty of table, card and dice games.
The Colony Club
This elegant and upmarket casino is situated in the trendy Mayfair area of London's West End. Open to members only, the casino focuses on offering players a more exclusive gambling experience. Once a member, you can visit and play lots of classic casino games, from roulette and blackjack, to baccarat and poker. You'll also find quite a few slot machines. It isn't just all about casino games though, as the Colony Club has a full-service bar, a restaurant specialising in international cuisine and even an exclusive teppanyaki bar. Even though the casino's for members only, non-members are still able to use the restaurant and bar facilities. On most nights of the week, there's either a DJ playing the latest hit songs, or live music provided by established acts.
The Grosvenor Victoria Casino London
Located on Edgware Road in Marylebone is Grosvenor Victoria Casino London. This decidedly modern casino is one of the UK's best known and largest land-based casinos. Known colloquially as 'The Vic', the casino is open every hour of the day and offers the full roster of casino games. Also on-site are two bars serving all sorts of refreshing drinks and a stylish restaurant specialising in contemporary cuisine from around the world – some of the menu items include Italian classics, American-style grilled foods and signature steaks. The gaming floor has more than enough casino games to cater for players of all tastes and experience levels. It's especially good for fans of poker.
The Barracuda London
Baker Street isn't just a heaven for fans of the iconic detective Sherlock, it's also home to the lively Barracuda London casino. This well-known casino is part of the Grosvenor chain and aims to offer everyone a superb evening's entertainment. Not only are there loads of top-quality casino games to be played here, there's also a grill restaurant and bar. Dine at the restaurant and you'll get to choose from an array of delectable international, Asian and Middle Eastern dishes; if you head to the bar, you'll find all sorts of colourful cocktails and refreshing beverages to enjoy as you gamble the night away. The casino's always open and invites anyone looking to gamble to step inside and enjoy top-of-the-range games. Plenty of on-site parking spaces are conveniently available.