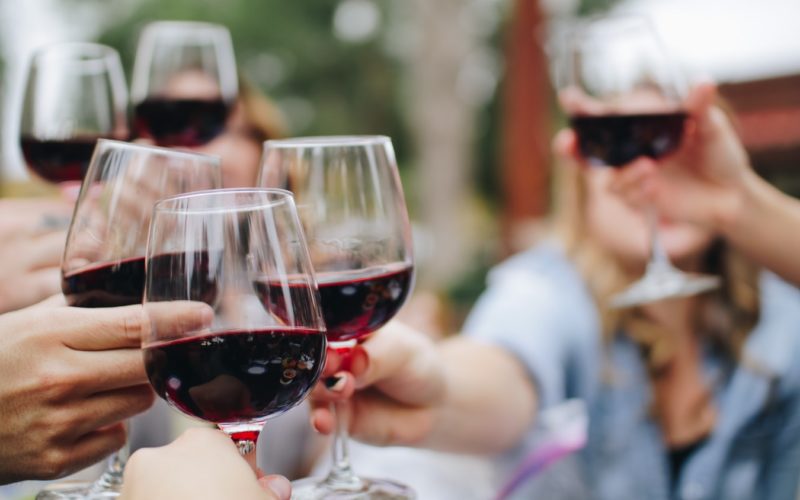 Few people would disagree that London is an incredibly trendy place. It's the epicentre of England's art, fashion and entertainment scenes, and has no end to investments of all kinds in these areas. It's a hub of culture, and it's where most of the UK's trends live and die in some capacity.
Wine is one of the bigger trends that's currently sweeping over London and taking the city folk for a ride. After all, after basing their wine business in the St James area of London, one business owner described wine as 'being in their blood', so saying that wine is celebrated in the capital seems to be an understatement!
Consequently, here're the top 5 wine trends in London.
Wine bars
Wine used to be the hallmark of an exquisite restaurant experience. Over time, the drink started to make more casual appearances in settings like bars. Today however, there're now specially designated 'wine bars' open for business in London, establishments that exclusively offer the drink in a care-free and relaxed environment. It's becoming more and more popular, and they're even becoming some of the trendiest places to socialise in the capital.
Concept store presence
Wine bars don't always operate completely independently either. The growing immergence of concept stores have started to implement wine bars into their shops too. A concept store is a retail shop getting creative with its furnishings, and subsequently introducing new and exciting elements on their premises; e.g. swapping out stairs for slides and incorporating cafes and wine bars to sit alongside their merchandise. Therefore, wine is intersecting with other industries too more regularly in London.
Wine tasting experiences
Of course, many people like to try and sample different wines. Fortunately, wine tasting experiences are opening all over London, and many people head out with their friends and families to experiment with different concoctions. It's a sociable experience and less highbrow than ever before, which in turn brings in a new influx of customers and raises the trend to new heights of success and appeal.
Vegan wines
Veganism is one the rise, and every business in the hospitality industry is changing its processes in line with this lifestyle choice that's growing ever popular. Excitingly, some wines are coming with a vegan twist too, so London will be offering more and more of these variations as time goes on and the number of vegans continues to climb. After all, they need to cater for everyone!
Glassware suppliers
Drinking is a very fine thing when it comes to wine. It needs precision in how it's stored to how it's drank, and it's all an event that is essentially bookended by specifics at every turn. The glassware is no exception, with many of those in the wine industry using Nisbets as their supplier for such things; from buying Olympia wine glasses to Royal Leerdam variations. In the end, trends are made not only in the why it's done, but by the how it's done too!
Conclusion
There's a wide variety of trends where wines are concerned, and London is spearheading them all. Keen to please everyone and open up the experience for all, wine in London is far less exclusive than it used to be. Now, seemingly everyone can get onboard with affordable tasting sessions, chance encounters with the drink, and a resurgence in its availability.