London is full of so many interesting historic locations, and there's a new app that helps you discover them! TrailTale is a free app for both iOS and Android that helps you find hidden gems all around London. TrailTale offers 11 different self-guided walks (many more to come) that take you all around London. London has many iconic landmarks, but sometimes a more interesting spot is hiding in plain sight of one of London's icons. Here are our top 5 hidden London gems that can be found on TrailTale's walks.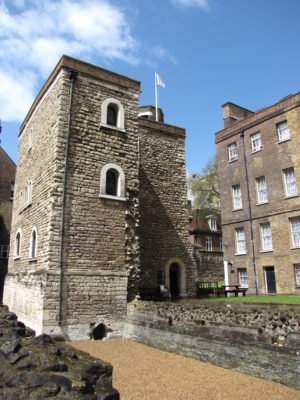 Jewel Tower – from the "Governing London" walk. Jewel Tower is somewhat hidden from view between Westminster Abbey and The Houses of Parliament. Jewel Tower is one of only two remaining sections of the old Westminster palace, and was built in 1366 by Edward III to store his treasures.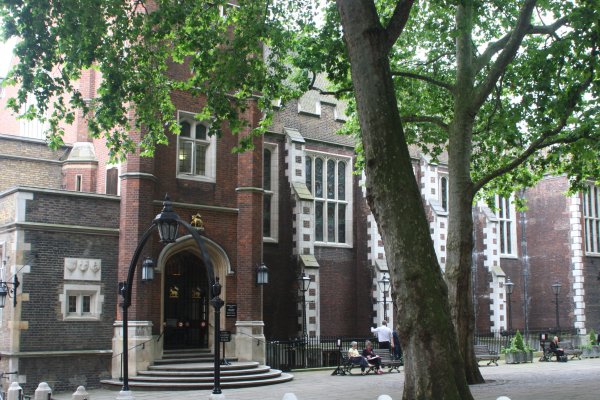 Middle Temple Inn Hall – From 'London of Law and News' walk. Middle Temple Inn of Court exists from 1388. It provided education and accommodation for law students. Amongst its members are David Cameron the former UK PM, Boris Johnson the former Mayor of London, John Major former PM, Prince William, and many others. Inside the Hall many of the pieces of furniture here have been contributed by the English Monarchs over the years. The highlight of these is the cupboard and table donated by Elizabeth I. This Hall was a film location for Wolfman, Bridget Jones – The Edge of Reason, Da Vinci Code, Shakespeare in Love and many others.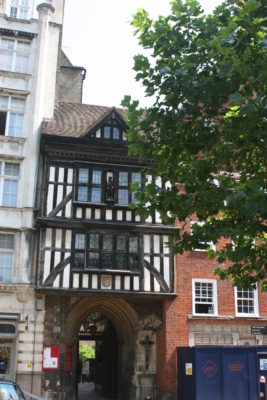 St. Bartholomew-the-Great Church – From the 'City of Bars and Barts' walk. This magnificent Church is one of the oldest in England. Founded in 1123AD, most of its original features were kept in-tact, and its eerie atmosphere really transforms you back many centuries. This Church has been featured in many movies, Shakespeare in Love, Amazing Grace, Sherlock Holmes, and many others.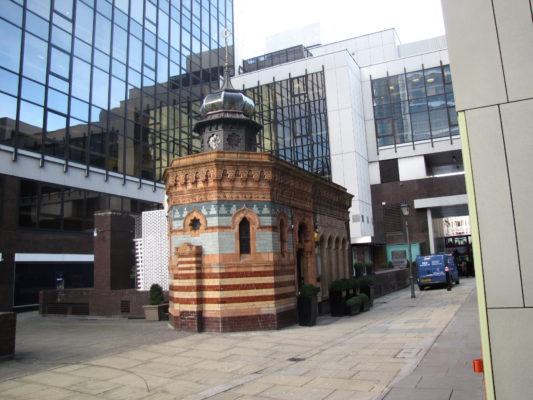 Nevill's Turkish Bath – From the 'Banks to Liverpool London City' walk. This building is something of a time portal, harking back to Victorian London. It now contains a restaurant but it was once the entrance to a Victorian Turkish bath. Although public washhouses were common in the Victorian era this Turkish bath was considered exotic and remained open from 1895 until 1954.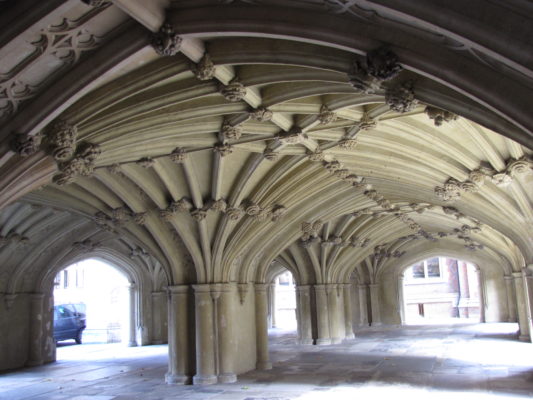 Lincoln's Inn – From the 'Inns of London' walk. Probably the best kept secret only minutes' walk away from the West-End and Covent Garden. Lincoln's Inn is the oldest of the Inns of Court and is recorded from as early as 1422. The Inn holds many fascinating spots; most amazing of them is the Crypt or Undercroft. During the 18th and 19th centuries girls abandoned their unwanted new-borns here. The Inn would adopt these babies and provide for them until they were grown up. These children were often given the name Lincoln. The Lincoln's Inn is a much sought after film location, and some of the films featuring it include: National Treasure, The Deep Blue Sea, Sherlock Holmes and others.
Try TrailTale and discover your own favourite London gems!
Download the app for Android here!
Download the app for iOS here!
Learn more about the app here!