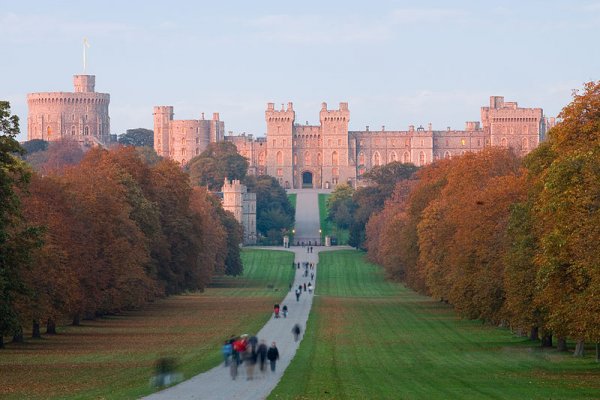 There is no doubt that there is more than enough to keep you amused in London, even if you've lived there your entire life. However, there comes a time when everyone just wants to get out of the metropolis and explore somewhere a little different. Thankfully, there are plenty of excellent destinations within striking distance of London which make for a hugely enjoyable day trip.
Oxford
The city of 'dreaming spires,' Oxford is just a short bus or train ride from central London. It is of course most famous for its historic, prestigious and impressive university, which dates back more than 700 years and has educated prime ministers and academic giants. Oxford is very easy to walk around to explore the various colleges, many of which boast beautiful grounds and stunning architecture. Museums such as the Ashmolean and Pitt Rivers can also be a fascinating activity. Whatever you do, make sure you boat or punt your way along the Thames, which flows through this quaint city.
Bath
A little further out west than Oxford, but still only an hour and a half away.  There are more than 5,000 protected buildings in Bath, which tells you all you need to know – The Georgian-era Royal Crescent is a stunning example of period architecture. Bath was also the home to author Jane Austen. However, the main attraction is the incredibly preserved Roman Baths, which provide an amazing insight into Roman life. Don't leave Bath without a traditional English tea in the Pump Room.
Lille
Yes, Lille is in France, but it is well worth the journey, which is made easy either on Eurostar or similarly convenient coach travel from London to Lille. Many use Lille as a convenient stop on route to Paris or elsewhere. However, there is plenty to do here. The Grand Place is a beautiful traditional European town square, while there is great shopping thanks to some outstanding boutiques. The Vieille Bourse is an incredible example of Renaissance design. Meanwhile, the Musée de l'Hospice on Lille's oldest street gives you a glimpse into the city's past. Before you go home, make sure to sample the cakes at Charles de Gaulle's favourite tea house, Patisserie Meert.
Windsor
Windsor is just a hop, skip and a jump from London. In truth, you could spend the entire day at Windsor Castle. This magnificent eleventh century castle is still used regularly by the Queen and other members of the Royal Family and often hosts state banquets and other grand events. As a result, if you're lucky you may get to see the changing of the guard. There are also other attractions in Windsor too, such as the famous Eton College School (attended by Princes William and Harry) and Ascot racecourse is also nearby. The town is situated on the River Thames, so you should certainly consider a leisurely boat ride.
Brighton
Brighton is on the south coast, around 50 miles from London. Traditionally, it has been most famous for its rocky beach. However, there is plenty more to do in Brighton if it's not beach weather. The city has developed an outstanding reputation for arts and culture. If you like shopping, then check out the little shops on the Lanes. Meanwhile, the Royal Pavilion is one of Britain's most intriguing buildings. Brighton is also renowned as a culinary destination with plenty of excellent restaurants and if you're in a party mood, there is a great nightlife too.