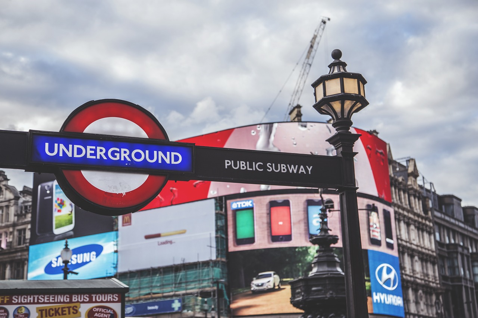 More than 30 million visitors come to London every year, which makes the UK capital one of the most popular tourist attractions on the globe.
Most come to see in person the biggest attractions London has to offer, such as Tower Bridge, Big Ben, Trafalgar Square, and so on. For others, visiting regular tourist spots is not too exciting. Some visitors want to experience the true lifestyle of a real Londoner.
If you belong to this group, here are some activities Londoners are addicted to. Try them out and you'll see how it is to live a life of a Cockney!
Visiting Pubs
There are more pubs in London than Starbucks outlets in the whole wide world. This shows how much Londoners love them. At the moment, there are more than 3,500 pubs within the city limits, meaning that it would take months of pub crawling to check out all of them.
This is why good advice is to focus only on the most iconic London pubs, such as those that have been around when Shakespeare was alive. There are plenty of historic pubs in the city, particularly in Central London. The trouble is that they're usually crowded with tourists taking selfies and making a lot of noise.
This is why pub-addicted Londoners usually choose venues that fly under the radar of an average tourist. If you want to get a pub experience of a true Londoner, you need to get away from the busy streets, far away from other tourists. Picking just a random pub to have a few drinks might seem too irresponsible, so you might want to come up with a plan. Perhaps an interesting challenge is to visit all the London pubs named Red Lion.
This is the most common pub name in Britain, with more than 20 Red Lion pubs only in London. Another interesting challenge is to visit all the pubs where your favorite bands have played. The KPH, for instance, was a place where The Clash commonly played during their early years, as well as where Tom Jones had his first gig. Or Hope and Anchor? The place where many great UK bands played regularly in the seventies, including Madness, The Pogues, The Specials, and so on. 
Watching Premier League
In the season 2019-2020, there are five Premier League clubs based in the capital, namely Arsenal, Chelsea, Crystal Palace, Tottenham, and West Ham. If you take a look at the game calendar, you will see that there isn't a single round when at least one of these teams isn't playing at home. What this means is that Londoners have plenty of opportunities to watch soccer matches live on stadiums.
And you can do the same as well, as long as you visit the city while the season is ongoing, that is, between August and May. Even if you're not a too big fan of the game, you will surely enjoy the atmosphere at the stadium. Considering that English stadiums are almost always full, the cheering crowd will certainly lift your spirits. And if that's not enough, you can always spice it up by placing some bets.
Londoners, same as all the other Brits, just love sports betting. And in this country, it's completely legal to bet on sports. You have a choice to place your wagers in betting stores around London or do it online. If the latter is your choice, you can gamble legally on these UK betting sites which have been reviewed by sports experts over at VegasOdds.com.
And once you're at the stadium, immerse yourself in genuine Londoner experience by grabbing a pie. Although not cheap (about $5), pies at Crystal Palace's stadium Selhurst Park are famous for their taste. All the talk about pies at London stadiums has probably made you hungry and when you get hungry in London, fish and chips is what you ought to get!  
Eating Fish and Chips
Forget about big-fast food chains when in London; you need to try the food that locals eat commonly. We're talking about fish and chips, which has been on the menu of Cockneys since 19th century. Actually, it was back in the 1860s when the Malin family of London started selling fish and chips.
Today, this meal is not only the symbol of London, but also the first thing that comes to mind when British cuisine is concerned. The fact that shows how much the Brits love it is that more than one-fifth of all the people living in the United Kingdom pay a visit to a chippie at least once every week.
Where there's demand, there must be supply as well, which is why it's not surprising that there are nearly 11,000 chip shops across the UK.
Going Underground
Riding on the underground is one of the activities Londoners are addicted to not because they want to but because they have to. The average commuting time in the UK capital is 74 minutes. This means that a regular Londoner spends a big chunk of their life in the Tube.
But the London Underground system is pretty efficient considering that the daily ridership is over five million people. Just getting from one spot to another is not what riding on the Tube is all about. London Underground has a rich history dating back all the way to the Victorian Era when its construction started. And during WWII, it served as a shelter from the Nazi air raids.
Of course, you don't get to see too many historical items on your way from one Tube station to another. So, what does an average Londoner do to make commuting more bearable? In the past, most were reading newspapers or books. These days, when there's Wi-Fi in the Underground, many commuters spend their time on social media.
Some, however, use that time to listen to their favorite British podcasts, such as No Such Thing as A Fish, The Football Ramble, London Fintech Podcast, and so on.
Speaking Cockney
London residents or Cockneys, as people from other parts of Britain call them, have their own dialect of the English language. It's characterized by many special linguistic features, such as pronouncing – er at the end of a word as [ə]. They also use 'oi' quite a lot in everyday speech, particularly those in the eastern and southern parts of the city. Just think of Del Boy from Only Fools and Horses and you'll get the picture.
East Londoners also often use rhyming slang in their speech. Actually, Cockney rhyming slang is one of the linguistic features that are not commonly seen in other parts of England. How it works is that certain words are replaced by phrases they rhyme with.
If a Cockney asks you for 'cuts and scratches', do not beat them up! Instead, just give them matches. 'Early hours' is Cockney for flowers; 'give and take' – cake; 'loop the loop' – soup, and so on. Learning rhyming slang can be a fun way to enhance your London adventure and you're always welcome to come up with your own puns. We guarantee you're gonna have a lot of 'bubble baths'.