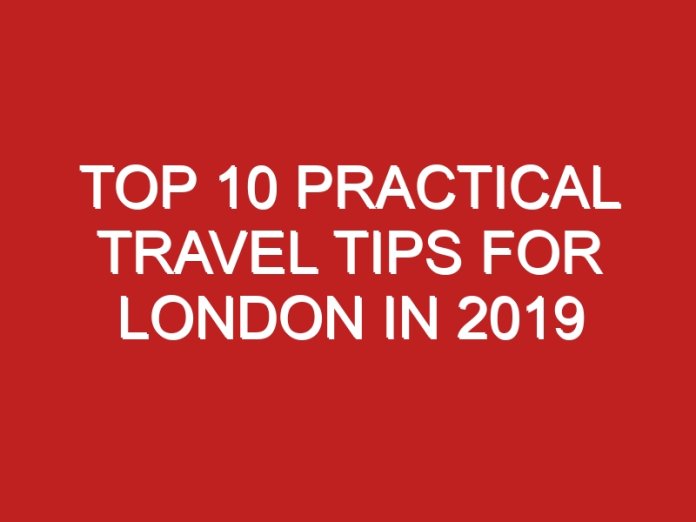 The world is huge, and it's easy to gain a sense of wanderlust just thinking about all the different settings and cultures that beg to be explored.  Travelling is an educational and fun activity, highly recommended to everyone who can afford it.
What may come as no surprise is the popularity of travelling to London, England.  London is vibrant, full of life and culture, and is just big.  Because of it's mix of cultures and size, it's important to know how to navigate the city.
1.  Many Museums and Exhibits are Free.
London is an amazing location for an educational trip.  Many museums, such as the Natural History Museum or The British Museum, are completely free.  Unless you really don't like history or science, there's no reason to not walk around these popular tourist attractions.  After all, it's completely free!
2.  Tipping is a Sign of Gratitude
In countries like America, tipping is seen as essential and necessary, since waiters and waitresses are paid below minimum wage, expected to make up the lost money with tips.  But in London, this isn't the case.
If you're from America and visit London, you can still tip, just do it as a sign of gratitude instead of doing it because it's necessary.  Restaurant staff are paid just fine, same with bartenders or taxi drivers.  Tips are always appreciated, but don't feel like you're obligated to leave extra money.  Never hurts to be generous though!
3.  U.K Mass Surveillance
While London is a great place to visit, there is the worry of surveillance.  The U.K. has been known recently for their push for mass surveillance.  While in London, be sure to use a VPN for the U.K that houses it's servers in London.
4.  So many Landmarks…
London has it's own fair share of historical landmarks, from Big Ben to Buckingham Palace to the spot where the Liberty Bell was made!  Many landmarks are free to tour and visit, with exceptions like Buckingham Palace, which require tickets.
5.  Pack for the Worst
London is beautiful, but it's weather is notoriously varied.  It's not uncommon for the people in London to carry umbrellas wherever they are.  It's best that you do to, as being rained on isn't a fun experience for anyone.
6.  Stay on the Left
If you plan on driving in your time in London, it's important to note driving etiquette.  If you're from America, instinct will tell you to drive on the right side of the road, but all this will do is cause you to crash.  In London, the left lane acts as the lane you should always be in.  Suffice to say, it's necessary to remember this rule so your trip isn't cut short by a hospital visit.
7.  Learn a New "Language"
As with every country in the world, citizens of London have their own sort of "language".  Sure, it's English, but certain words mean different things and citizens also have brand new slang.  Be sure to brush up on your slang before visiting London so you can fit in a bit more.
8.  An Oyster Card is Required
If you don't feel like driving around, you still have London's robust public transportation system to count on.  If you are planning on taking the buses or tubes throughout London, it's your best bet to get an Oyster card.  An Oyster card is a pay-as-you-go method of paying for the public transportation, so you don't need to worry about withdrawing from an ATM or finding cash in your wallet.
9.  Get a New Adapter for Your Phone
Wall outlets usually differ by continent, so it's best to buy an adapter that matches London's 3 pin wall outlet.  The one situation you don't want to be in is being alone in a foreign country without any sort of GPS or phone services.
10.            Explore Outside London
While London has much to offer, you should take the time to explore other towns and experience more of the U.K.  From Brighton to Wales, each local area has something new to offer that you just cannot experience in London.