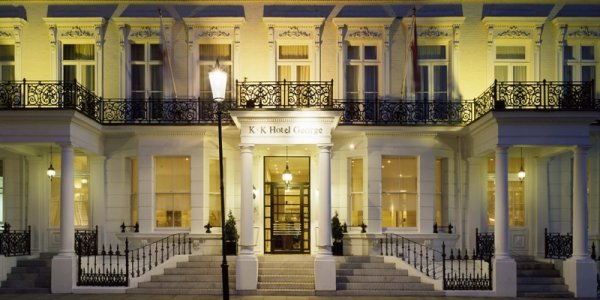 Although stay in London is relatively expensive and find a good hotel at an affordable price is a rather complicated task, we will see how to find the best deals and learn about the best sleeping areas.
As in other UK cities like Edinburgh, there is in London hotels called Bed and Breakfast (Bed & Breakfast). These accommodations are traditional houses that offer accommodation have a family atmosphere and it is common for owners live in it. Many hotels in London have the status of Bed and Breakfast.
London is a big city and sightseeing is distributed along its entire length. For this reason, regardless of where you are staying, you have to use public transport to get to certain places. You can say that any hotel located within zones 1 and 2 is well located.
Given a choice, most recommended area to stay would be between Hyde Park and St. Paul's Cathedral, north of the Thames and close to it. Being more specific, Picadilly Circus, Trafalgar Square and Covent Garden are areas where it is impossible to be dissatisfied.
If you were to search for hotels in London without having booked accommodation, the area with the highest number of Bed and Breakfast is located near Victoria Station.
Recommendations to find hotels in London
When looking for hotels in London should consider the following factors:
The money that we will spend. First and foremost. Do not be carried away by the local price level, because we enter into a spiral whose sole possible purpose is alcoholism or cocaine addiction.
Be very careful with misleading offers. Unfortunately with the proliferation of Internet sites you hire started a side business scams that is accentuated in the UK to take advantage of the ignorance of all immigrants.
The area where we want to stay, here you can check hotels in London. That is at most a half hour of the tourist areas, and ensures that there is good connection metro or bus.
We get hotels that prices are affordable. London is categorized as being a really expensive area, but in turn there are several hotels that are very accessible and comfortable and beautiful. The most important is to find the specific place and then take account of expenses.
The size of our room. At the first time we will think that something decent, of course, where I can stretch and have room to accommodate a friend who comes to visit. After four days we will be changing his mind: well, anyway are small, something very simple, a bed, a wardrobe, a table and little else.
That is why it is very important to plan a trip well before we embark on it. Planning will help us to have everything under control is to be in a place that generates us pleasure, comfort and tranquility will give us the advantage of being able to fully enjoy our trip. That is why it is necessary to make the best choice when looking for hotels in London according to our capabilities.