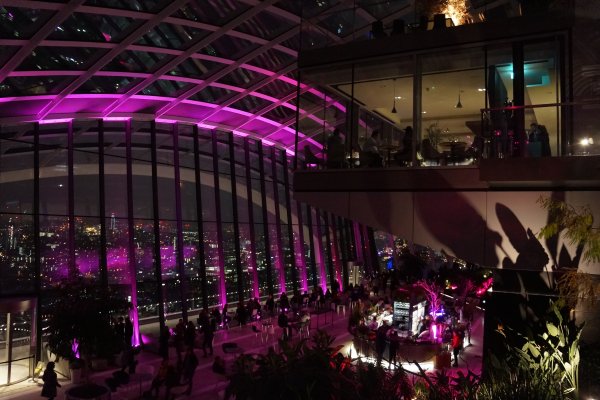 As far as cities around the world go, London is one of the most renowned thanks to its varied culture and unbeatable entertainment facilities.
Whether you're heading there for the weekend or just want to experience something new, we've put together our top picks for making the most of London at night:
See a Show in the West End
No trip to London would be complete without witnessing one of its jaw-dropping shows. With a theatrical performance to cater for all tastes, the world's your oyster when it comes to choosing your show. Some of the most popular include The Lion King, The Phantom of the Opera, Wicked and Les Miserables – all of which run throughout the year. Ticket prices vary depending on the show, but you can often secure a deal, especially if you head to a matinee.
Go Clubbing or Listen to Some Live Music
If you're a night owl, you'll be pleased to know London is a city that never sleeps, which means there's plenty to see and do, even in the wee small hours of the morning. And if you're into your clubs, there's a whole host to choose from. For example, industry giants like Ministry of Sound are still going strong, as is Fabric, which is located just near Smithfield Market. Alternatively, to add a tropical twist to your night out, you might want to head to Guanabara, a Brazilian Club, located just off Drury Lane. Not only is this place always full of happy Brazilians but they often run free nights or affordable entries (around £5-10). Or, for live music (especially jazz, folk and indie), why not give The Borderline a go?
Visit a Casino
London is blessed with a stunning selection of top-notch casinos, which don't just provide you with a great night out but a cool place to try your luck, too. Whether you fancy having a go at playing poker or you just want to soak up the atmosphere on the slot machines, there's a casino for everyone even if your previous experience was limited to online or on an app. Some of the most popular ones include The Hippodrome Casino, Empire Casino and Colony Club. The first is an affordable, laid-back venue while the latter two boast a more opulent, luxurious edge and are, therefore, slightly more expensive.
As you can see, London's got plenty to offer the visitor and resident, regardless of their tastes. So why not give one of the above activities a go, exploring London's most exquisite night-time attractions?