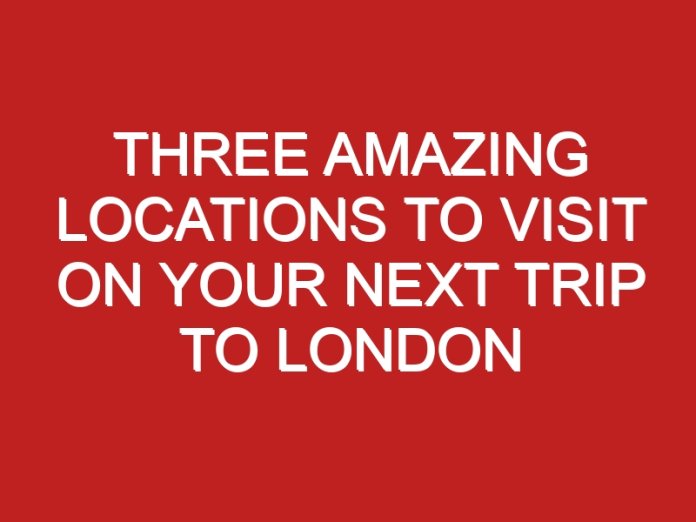 London has remained a prime tourist destination due to the fact that it is a city that boasts incredible nightlife, fabulous cultural attractions, incredible history – and is home to some of the most famous people in the world. So, why is it that the wealthy and famous would choose to live in a city that boasts incredible traffic and hoards of tourists? Well, one of the reasons is that there is just so much to do and so much to see. There are many popular sights to visit such as Big Ben, the London Eye, Buckingham Palace and more.
But there are also great locations for theatre trips, days out, and just grabbing a quick coffee too. There are many independent eateries around the city and also many trendy London chain restaurants to visit too such as Wagamama and Gourmet Burger Kitchen. Whether you are visiting the city again soon, or later this year, there are many fabulous locations and areas of the city you can visit.
South Kensington
Let's first take a look at South Kensington. For culture vultures, this is the place in London that calls. There are many great sights to see and things to do in South Kensington such as visiting Hyde Park, Kensington Palace, and attending concerts at the Royal Albert Hall. The wonderful park is, of course, the focal point where you can explore the Serpentine Galleries overlooking Kensington Palace or go and see the Victorian Albert Memorial. Whether you are taking a stroll or hiring a bike, South Kensington is a beautiful area of London for you to explore. If you want to browse around some museums then the area also has the V&A Museum, the Science Museum, and the Natural History Museum to visit too.
The West End
The West End is one of the major tourist areas of the city. Many flock to see famous West End theatre shows and other iconic locations such as Piccadilly, Leicester Square, and Covent Garden. There are many fabulous theatre shows to visit in 'theatreland' where you can book to see a matinee or an evening performance for world-famous shows such as The Phantom of the Opera and Les Miserables. If you're planning a shopping spree on your next visit, then Oxford Street, Bond Street, and Carnaby Street are just some great shopping areas that you can visit. For exciting nightlife entertainment, there are plenty of pubs and bars that you can visit in the West End too. In Leicester Square, there is even the Hippodrome Casino where you can visit the Heliot Steak House, play blackjack or roulette, or even visit the Magic Mike Live show. If you want to play some online casino games during your visit to the city, but don't have chance to visit a physical casino, then websites like Gaming Club have card and slot games for you to bet on instead, as well as live games that can be accessed via mobile for a convenient yet truly authentic experience. 
Camden Town
In North London, one of the top areas to visit is Camden Town. It's popular for a number of reasons, including it's interesting shops, great choices for food, and of course Camden Market. One of the great sights to check out in the area is Camden High Street where you can explore a range of interesting clothing, accessories, and gifts. If you're interested in music concerts and gigs, then The Roundhouse is also another iconic place to visit while in Camden Town. If you're looking for a nice relaxing day out then there is also Camden Locks where you can walk down by the riverside and check out the interesting markets.