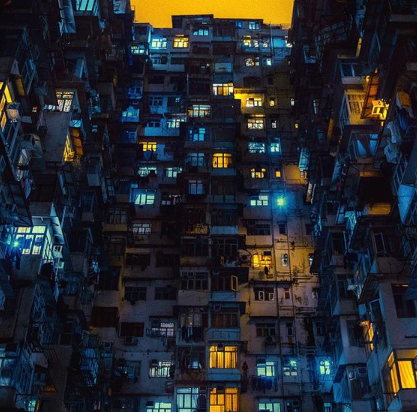 Hong Kong, China is a vibrant international hub that is often among the most visited cities in the world. The city is home to more sky crappers than any other city in the world, but still has deep cultural roots, hills, emerald hills, serene beaches, and volcanic landscapes.
Since it's an ideal combination of modernity, culture, and nature, the city has something for everyone. Here are 5 fun things you can do in Hong Kong;
Eat Like a Local
One of the biggest draws to this city is the divine traditional Chinese dishes. Hong eateries incorporate all manner of local delights with a wide variety of restaurants. Get adventurous with the wide range of Hong Kong street food from the local food stalls. With just a few bucks, you can have delicious street side snacks including; Siu Mai (steamed dumplings), instant noodles, tofu, egg tarts, rice rolls, pineapple buns and much more.
The Lei Yue Mun in Hong Kong city's most famous seafood district with more than 30 seafood restaurants. It is a favorite hunt for most foodies and you can expect to be served delicious salmon, Squid, shrimp, tilapia, razor clams, sea urchin rice, crabs, and more.
For an exceptional Hong-Kong food experience, visit the Jumbo Kingdom, Aberdeen area This is the world's biggest floating restaurant, which highlights local Hong Kong seafood and western cuisine such as fried rice, sweet and sour pork, spicy chicken, lobster soup.
If you are on a budget, try Tim Ho Wan which was crowned the world's cheapest Michelin-starred restaurant. The Tim Ho Wan is well known for their tasty dim sum and pork chops.
Partying with the locals
Hong Kong locals know how to party all night and they do so visible and noisily. The city has been nominated severally as the world's top night life destinations.,
Party with locals at Lan Kwai Fong (LKF), Hong Kong's main nightlife district with over 90 bars, clubs, and numerous happy hour deals. Another legendary debauchery spot in Hong Kong is Soho that has fancy pubs and boasts of trendy tourists, fashionable locals, and models looking for the ultimate night out. There are tons of night-life activities you can do from Karaoke to darts.  With cheap flights from Singapore to Hong Kong, many Singaporeans love to travel to Hong Kong to enjoy the great food & night life!
The two locations are usually packed so you can expect to push through crowds but that is just part of the fun. The crime rate here is extremely low which is incredible considering this is also one of the most populous cities in the world.
You can also rent a boat in Hong Kong for the day for an epic sea party. There are many junk boat companies in Hong Kong that can offer all-inclusive junk trips with killer skyline views and amazing bat parties.
Hiking
Hong Kong offers an array of exciting outdoor activities that makes it a paradise for adventure junkies. This city will dazzle you with spectacular roads, fascinating countryside, stunning high mountains and volcanic landscapes that will offer you pure fun.
The Plover Cove country trail is one of the best hiking trails in Hong Kong famous for its rich history with monasteries, temples, Hakka houses and ancestral halls. Those who love nature can try hiking at the Po Toi and explore its striking rock formations.
Hiking at the Lantau and Tai Mo Shan, Hong Kong's highest peaks is not for the faint-hearted. Though tough to climb, the two peaks offer a unique and memorable experience with an abundance of dense forests, high cliffs, exceptional views, and countless well-marked trails.
Canyoning
Thrill-seekers can river navigate the steep narrow canyons at the Ping Nam or the Ma Dai Streams. The streams offer of the stunning Hong Kong waterfalls and numerous plunge pools with crystal clear waters perfect for stream trekking. The volcanic outcrops in Hong Kong have also given way to an increasingly popular outdoor activity- deep-water soloing. Challenge yourself with intensive rock climbing at the beautiful island of Tung Lung Chau.
Fall asleep under the stars
There's nothing more magical than seeing a sky full of stars on a peaceful night? At Hong Kong's Mingle farm, you will find a bubble-shaped, half-transparent tent where you can watch the stars and even choose to sleep the whole night.