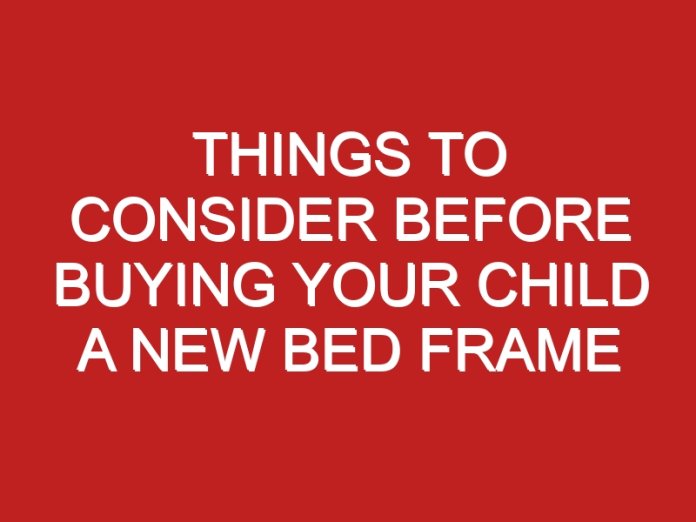 When buying a new bed frame for your child, whether they're graduating from a cot to a big kid bed or they want a new frame to suit their own style, there's several factors you should consider. From size, shape, and design through to price and bed frame safety. This article will help you in making the right decision for your child and their bedroom. 
Bedroom Size
One of the most important things to consider when choosing a new bed frame, for a kids room or any bedroom in your house, is the size of the room. Making sure the chosen bed frame fits perfectly into the space you have available is key. A child's bedroom will always typically be a smaller room, with space for a single bed, bunk beds, or small double. Before buying a bed frame it's best to measure the room and determine how much floor space you want to save. 
If you're really limited for space but want to ensure your child has room to enjoy their bedroom, a kids mid sleeper bed is ideal. This is a style that is raised from the ground and provides floor space below for playing and relaxing.
Bed frame style 
Second thing to consider is the bed frame style you and your child would prefer. When it comes to kids beds there are plenty of style options available. From standard single beds to cabin beds, bunks beds and even princess beds. Depending on the style of your child's room you can be as adventurous with the design choice as you wish. 
For young children moving into their first 'big bed' a child's house bed is a recommended style. Made to sit low to the ground with guard barriers, they are a particularly good option for children getting accustomed to sleeping in a larger bed. Their design means they will be safe and won't come to any harm if they were to roll out of the bed during the night. 
Beds built to last 
As with any furniture purchase, you will want to ensure that the bed frame you choose is strong and durable. A bed frame made from high quality materials and sold by a trusted manufacturer will provide you a bed that is built to withstand many years of sleep. As your child grows, getting bigger and heavier, their bed frame should withstand the many stages of their childhood, making you sure you don't have to consider buying a new bed for them every couple of years. 
Materials and colours 
Throughout their childhood your children's tastes and preferences will change. One day their favourite colour may be blue and the next orange. To keep up with their ever changing tastes, opting for a neutral colour will ensure the bed frame you buy grows with them and doesn't need regularly updating. Bed frames in colours like white, grey, and black or neutral hardwood are best for this. 
With a wide range of materials to choose from you can also consider what would work best with the interior design of your home. Choose from wooden bed frames, fabric beds, or metal. 
Bed safety for young children 
Finally, but by no means less important, is the safety features of bed frames for young children. For those smaller kids who are still adjusting to sleeping in their own bedroom, considering the safety elements of a bed frame is essential. Bed frames with additional guard rails and those low to floor, like a house bed are ideal for ensuring they do not injure themselves.