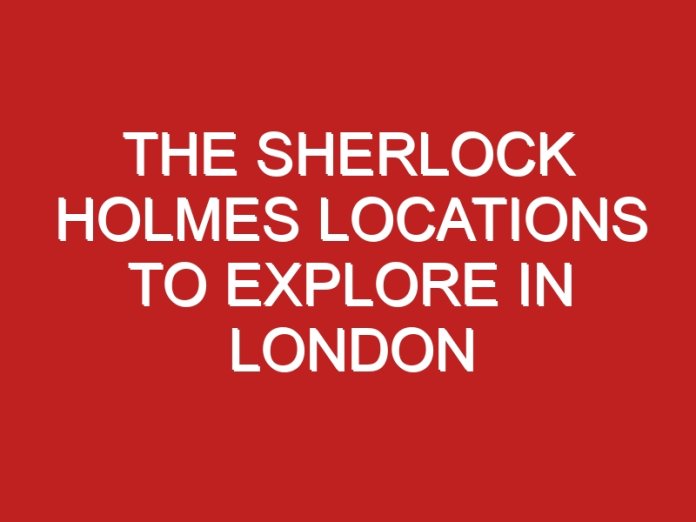 London is awash with amazing filming locations, but when it comes to characters and stories set in the UK's capital, there are few that are quite as exciting as Sherlock Holmes.
There have been many variations of the great detective on our screens, from Benedict Cumberbach's excellent performances in BBC's Sherlock, to the exciting, all-action Guy Ritchie movies which sees Robert Downey Jr as the main protagonist.
Robert Downey Jr really managed to nail the role, not long after reemerging in Hollywood after spells in a rehab clinic overcoming drug addiction, and he got the eccentric character down to a tee. And now there are rumours of a third outing for the Iron Man star, which has certainly got us excited.
It'll turn many parts of London into a Victorian metropolis once again, and it's always fun exploring the many different Sherlock Holmes locations around the city. So, if you're in the capital, why not get yourself excited for Sherlock's potential return by visiting these great locations…
The Sherlock Holmes Museum
Of course, first on the list is 221b Baker Street, the address of Sherlock Holmes in Sir Arthur Conan Doyle's novels. Today it is a dedicated Sherlock Holmes museum and the perfect place to start when visiting London for a spot of Holmes tourism.
What's more, you'll find the Sherlock Holmes statue, a tribute to the great fictional detective right by the museum.
Sherlock Walking Tour
Once you've learnt all you need to about Sherlock Holmes, it's time to take the walking tour to see the sights and walk in the footsteps of the great Holmes and Watson.
There are a number of different Holmes walking tours in the city, with a number starting at Nelson's Column in Trafalgar Square.
Brompton Cemetery
While much of the Robert Downey Jr movie was filmed in Manchester as well as London, a key scene and one of the most recognisable is shot at Brompton Cemetery on Old Brompton Road in Earls Court. The scene is where Lord Blackwood appears to have risen from the family vault and kick starts a really exciting storyline.
Sherlock: The Game is Now
Inspired by the BBC drama, you can actually become Sherlock yourself in The Game Is Now, an immersive escape room in West London. Located in Shepherd's Bush, it includes video segments from members of the cast and really allows you to step in the shoes of Sherlock and solve the clues in order to escape in what is an incredibly fun hour.