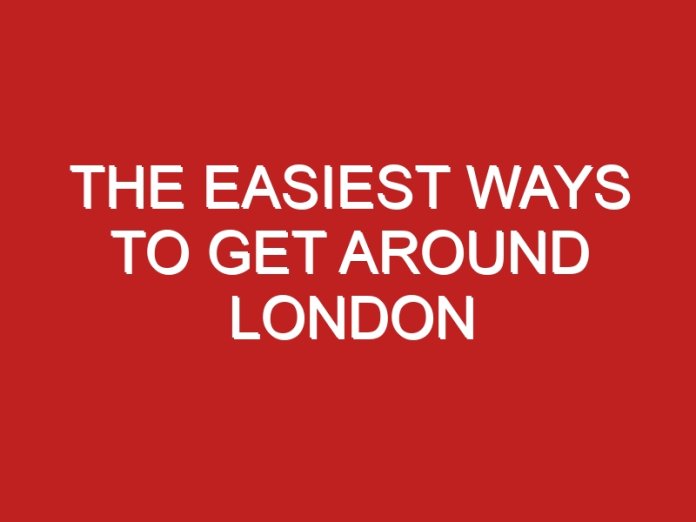 As one of the busiest cities in the United Kingdom, London is a crowded location with plenty of traffic, tourists, and commuters. Whether you are visiting sites such as the famous Tower Bridge or are simply having a walk around the different neighbourhoods like Mayfair, people in the city can take advantage of London's brilliant public transport network to get from place to place. Even if you are just visiting for one day, it is really worth getting an Oystercard if you are in London for more than one day and you don't already have a contactless card – as you can easily ride the Tube and buses all day to your heart's content without needing to buy a ticket.
The Tube
This economical, far reaching and efficient network of underground trains has been operating for well over a century and is synonymous with the city. Millions of people each day use the London Underground to get around the city both quickly and easily. It's always best to check the TfL tube map before you head out to make sure you know which tube stop you need and which tube line you need to be on. The London Underground rail network, or 'the tube' is a great way to travel to and from central London and will be an integral part of most people's stay in the UK capital.
The Underground is divided into 9 zones: central London is covered by zone 1.
There are 11 tube lines.
The Tube fare depends on how far you travel, time of day, how you pay.
Oyster or contactless payments are the cheapest ways to pay for single fares.
Tube services usually run from 5am until midnight, with Night Tube services on some lines on Friday and Saturday.
Taxi
Taking London's iconic black taxi is definitely an experience you don't want to miss! The cabs can be found on pretty much any street corner or taxi rank, you can even flag one down by waving and, if they're available, they should be able to stop and pick you up.
Only black cabs can be hailed in the street. If the yellow TAXI sign is on, the cab is available for hire.
Black cabs are metered and there is a minimum charge of £3.
Minicabs can be a cheaper alternative, ask prices beforehand as they are not on the meter.
Be sure to book with a licensed minicab with a Transport for London license disc; unbooked minicabs are illegal, unsafe and uninsured.
Bus
London's iconic double-decker buses are a convenient and cheap way to travel around the city, with plenty of sightseeing along the way. The classic red bus is something that people instantly think of when it comes to travel in the city. Although the fare is the cheapest, buses can get overcrowded and with frequent stops your journey may take longer. Therefore, to keep you occupied you could bring something to read, you could listen to music, or even try your luck and bet on some of the top online casinos, which will see your journey fly by.
London buses are all cashless, so you need an Oyster card, Travelcard, or contactless payment.
Bus fare is £1.50 and a day of bus-only travel will cost a maximum of £4.50
You can hop on unlimited buses or trams for free within one hour of touching in for your first journey.
Night buses run all night between the close of the Tube and the start of daytime bus services.
There are also many different London tours by bus.
Bicycle Rental
This way of transport is cheap, healthy and great for the environment. There have been huge improvements made to London's cycling network over the last few years with more cycle lanes and driver awareness campaigns. Transport for London has developed some leisure cycle routes which is a great way to see London at your own pace too.
Several companies hire out mountain bikes or hybrid bikes in good condition. Deposits of £100 to £200 are generally required.
There are also Santander Cycles that you can hire at various docking stations around the city for as little as £2. One of the fastest ways to find and hire a bike is through the Santander Cycles app that you can download on your mobile.
Folding bikes may be taken on without restriction on all Tube lines, river services, London's local trains, the Docklands light railway, and London's tramlink.
Make sure you stay safe and follow the general rules which apply when cycling in the city.
There are all manner of other options not even discussed here; self hire electric cars and ferries which are now also on the rise!