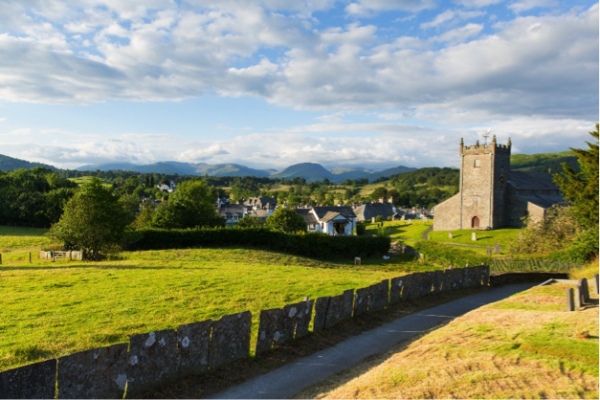 There's something special about taking a trip in a motorhome with your friends or family. Packing your bags, loading up in your motorhome and hitting the road on your own adventure. You can go wherever you want, with no transport to book, no tickets to buy, no delays or cancellations to worry about. The sense of freedom and excitement is hard to match!
If you're planning a motorhome holiday and don't know where to begin, why not try one of these amazing locations, all within the UK.
Keswick, Cumbria
Keswick is found in the heart of the gorgeous Lake District and has long been a favourite with families looking for an exciting holiday in the UK. Not only does Keswick feature some absolutely breath-taking views, it has a whole host of different attractions – something to keep everyone happy all holiday!
Abersoch, Gwynedd
If you wouldn't even consider taking a trip without packing your swimming trunks, bikini or wetsuit, then Abersoch could be the perfect destination for your next adventure. Originally a small fishing port, Abersoch has built a reputation for itself over the years, with water-sports enthusiasts returning year after year. Whether you want to surf, sail or jet-ski, you can do all this and so much more here.
York, Yorkshire
For some people, spending a week relaxing and doing as little as possible isn't very appealing. These people would much rather spend every waking minute doing something, trying to fit as much as possible into their trip. If this sounds familiar, York could be an ideal location for you, with a rich history and vibrant culture to keep you entertained!
Broadford, Skye
Broadford, found in the idyllic Isle of Skye in Scotland, is a nature lover's paradise. Whether you spend your days talking long walks appreciating the scenery, exploring a castle, or admiring the impressive wildlife on offer, you'll definitely come home with some great memories.
Edale, Derbyshire
The Peak District has always been firm favourite with ramblers of all abilities, from the casual beginner to the more adventurous, experienced expert. Edale is in the heart of the Peak District and offers trails for everyone, including the Kinder Scout plateau, which is the highest point in the National Park, reaching 2,088ft!
Premiere Motorhomes & Leisure is a name to trust upon for if the idea of experiencing motorhomes is striking your mind after reading this article. They offer a wide range of new and pre-owned motorhomes for sale.