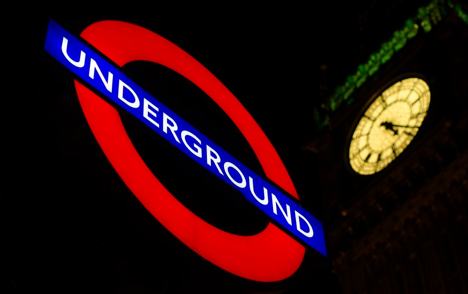 If you're thinking of transferring jobs to be based in London you may have considered buying your next home in an area that is great for getting around the city quickly and easily. London is a melting pot and hub of everything from financial services, technology, art, and fashion but which areas are the best to live in?
Made up of many boroughs and suburbs, London is for the most part well serviced by a range of transport links but some areas may present more challenges with regards to travelling. The most important thing is to be based as close to work as possible, so is living close to friends who will help keep homesickness at bay; but that decision is also affected by other factors such as the cost of property or rent.
Whether you consider yourself a fashionista, artist, hipster, or a techie, there's an area that's perfect for you. With that in mind, see below for our list of the best commuter hot spots in London:
South London
South of the river or North? When it comes to living in London the answer to that question is that both have ideal commuter hotspots, the main factors are your interests, budget, and personal preference. In South London some of the best commuter hot spots include areas such as Clapham, Battersea, Wandsworth, and Brixton.
These lively areas all feature affordable accommodation and good transport links into and around the city and are becoming more popular as old industrial units are gradually replaced by new homes. 
South East London: South East London features areas that are currently booming at the moment in Canary Wharf and the Docklands as new homes and businesses are built, while Greenwich offers a different vibe with its historical architecture and antique markets.
South West London: If more affordable accommodation is high on your list then head to the South West London boroughs of Earls Court and Southfields which are established working commuter areas. For a more suburban feel Fulham, Putney, and Wimbledon are good options.
North London
North London is home to some of the city's most popular areas, although some of them come at a steep price. Premier areas include Camden, Primrose Hill, Highgate, and Islington, as well as Archway and Hampstead, -beautiful suburbs with a village feel that are also within zone 2 of the London underground network.
Slightly more affordable accommodation can be found in areas such as Finsbury Park, Kentish Town, and West Hampstead, all of which have great links into the city centre and its surrounds.
North West: North West London is home to some of the trendier suburbs in the city like Notting Hill and Willesden that feature swanky restaurants, bustling markets and buzzing bars.
As a wildcard, it may be worth looking towards the outskirts of the North, specifically Watford. According to Property Buyers, the Open Property Group Watford is an up and coming area perfectly suited for young professionals.
With cheaper housing and great transport links, it makes for a great area to live in and only a 20 –odd mile commute.
West London
West London is fast becoming a popular haunt for Australians and Kiwis who work in London as the antipodeans take advantage of affordable accommodation and a pub culture that is the basis for a close community vibe. Hammersmith, Acton, and Shepherds Bush all have accessible transport links and are popular commuter hot spots in London.
For the best commuter hot spots in London, those listed above are some of the best neighbour hoods, suburbs, and boroughs for travelling professionals who work in the city. With an unmatched combination of upmarket and affordable accommodation, swanky establishments, and trendy spots, London indeed has a spot for everyone to call home