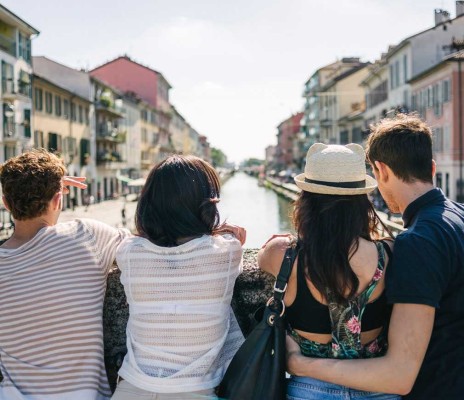 IMAGE SOURCE: trip4real.com
London is a big old place, full of history, different cultures, amazing bars and restaurants, loads and loads of people and even more things to do!
But what do you do when you have people come to visit and you want to take them out and show them proper London? We're not talking about the London Eye or Oxford Street, as you will want to show them the real London: the secret doorways and hidden passages, the real grub, and the places where all the locals go.
With so many places to visit we couldn't possibly list them all, but here is a good start to your alternative guide to London for your next visitors.
Primrose Hill
Primrose Hill is one of London's many beautiful green spaces, and it also happens to have one of the best views of the city's skyline. You can find it on the north side of Regent's Park and do make the effort to climb all the way to the top, as you won't be disappointed. Take a picnic and enjoy the view; you may even spot some of the rich and famous who like to spend their time here. If it's too cold for a picnic, there are lots of lovely cafes and restaurants in the surrounding area.
IMAGE SOURCE: londonnw3.webs.com
East Indian Company Soho
You can't do London properly without a good cup of tea! It's a British institution and so is the East Indian Company. Founded in 1600, it was one of the world's first publicly-traded companies. The company is no more, but a reincarnation of it has been opened in Soho. They serve all kinds of wonderful treats from around the world, including tea! If you don't fancy this tea shop, we've written a guide to five of the best tea shops in London.
The Hippodrome Casino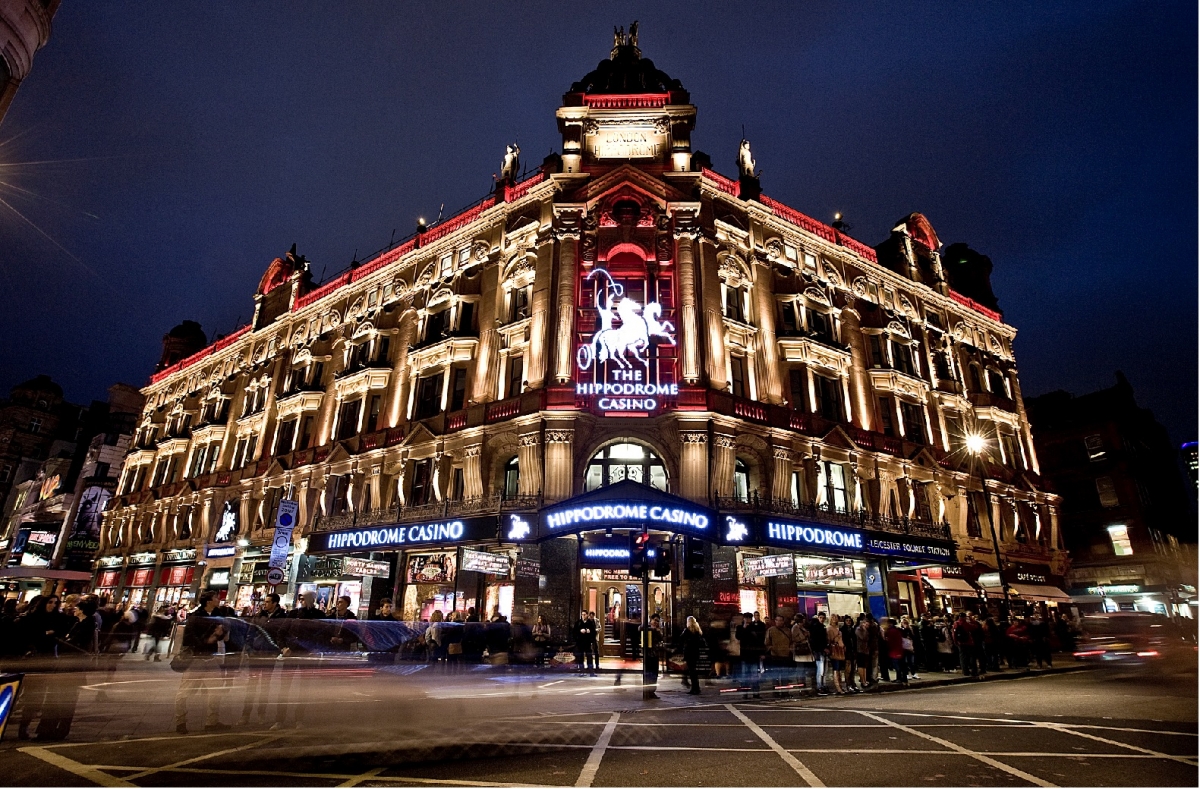 IMAGE SOURCE: casinolifemagazine.com
If you're looking for some fun evening entertainment that is also socked in London history, then the Hippodrome Casino should definitely be on your list of activities. Situated in the West End of London, the Hippodrome is the UK's biggest and busiest casino. It was first opened in the 1900s as a circus variety theatre with a 100,000 gallon tank which was home to polar bears and sea lions. The wildlife is no longer there, but with three gaming floors there's plenty for you to enjoy. Hit the slots and play some blackjack, both of which have historical ties to England, the rich history in casino games can be overwhelming, but not too much for any connoisseur to appreciate. Delve in so you can really impress your guests.
Camden Lock
Camden Lock is probably one of the most attractive places in London, and it's also got bags of English charm, so if your guests are from overseas they are sure to love this part of the city. Camden Lock market is full of London's finest artists, designers and independent sellers and you can spend hours wandering the stalls while taking in the atmosphere of a proper London market. Camden Lock is also famous for its music scene and you can find live music in many of the bars in the area, every day of the week.
IMAGE SOURCE: londonphotoroutes.com
The East End
If you want to be a proper cockney then you need to be born within the sounds of the Bow bells, but the next best thing is paying the place a visit. If you do take your guests to the east end of London make sure to head to Brick Lane and stop by the Beigel Bake Brick Lane Bakery. This is an authentic shop, where lovely ladies from the east end sell their authentic Jewish salt beef bagels (and Veggie alternatives). There is always a line but please don't give into the temptation of going to the alleged First and Best Beigel Shop – that is not the real deal.
Water Cruise
IMAGE SOURCE: wikimedia.org
The river Thames is a landmark in itself and there are loads of boat tours that you can take. However, we suggest you just take the regular river ferry from Waterloo down to Greenwich. You see a side of London most people have not seen. Little hint: If you board the ferry at Embankment Pier to Greenwich, you beat the massive line of tourists clocking up Waterloo Pier.   With a host of different tour types available you can be spoilt for choice.
Kew Gardens
A secret oasis right in the heart of London, this is an attraction that will really impress your visitors. Kew Gardens is a botanical garden that celebrates flora, conservation and the environment, and is the largest collection of living plants in the world. It was founded in the 1840s from the exotic garden at Kew Park, so you're literally walking through history. If you're feeling very brave then you can take your visitors for a walk through the trees on their canopy walkway.
IMAGE SOURCE: destination360.com
Visit the local Boozer
If you really want to get to know the locals in London then you should go to one of their local pubs. London is full of great watering holes – many of which have been serving the public for years – where you can enjoy a locally brewed beer. If you've got a literature buff with you, then you may want to take them to a pub which was frequented by one of their favourite authors.
So, the next time you have visitors coming to visit you in London, consider these alternative spots. Or an even better idea is to go and explore them yourself right now.