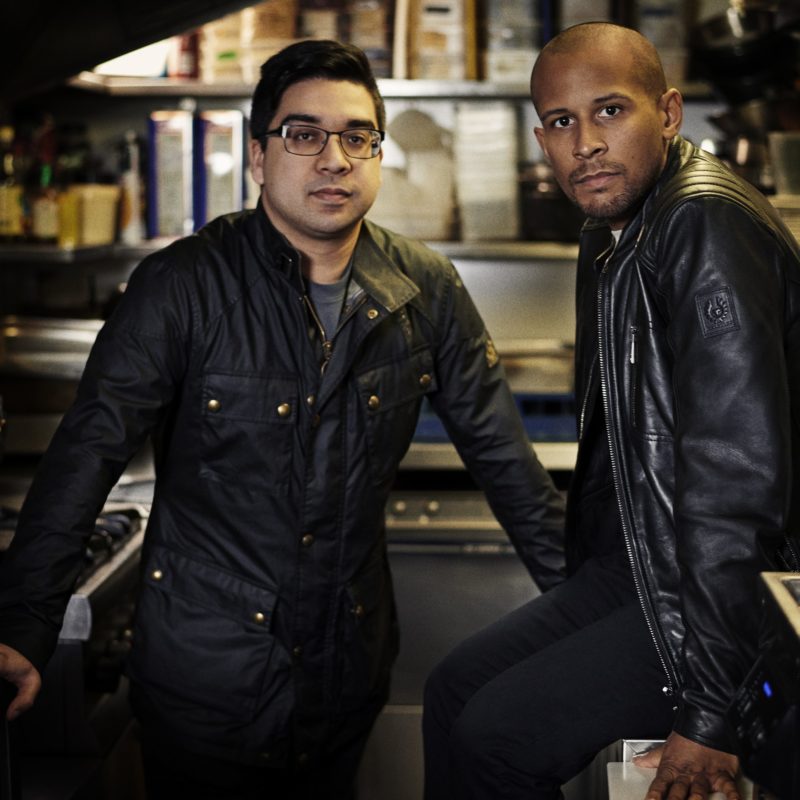 You might not think it possible to set a high-class restaurant in a shipping container – but these are interesting times for London's explosive dining scene. The restaurant in question, Brixton's Smoke and Salt, is the brainchild of Aaron Webster and Remi Williams.
What makes this story particularly interesting is the fact that both of these chefs formed an interest in cookery only after they'd gone to university. Webster did a business studies degree in Bournemouth, where, having realised that he lacked the ability to cook for himself, enrolled in a cookery course.
William's career took a similar trajectory, except that he travelled considerably further to begin his culinary education, moving from Nigeria to Boston, Massachusetts. He quickly found himself working at one of the city's most prestigious restaurants, Craigie on Main. Three years later, he was back in the UK, working at The Shed in Notting Hill. That's where he and Webster crossed paths for the first time.
In 2014, the pair decided that they were going to embark on a project together. Over the course of the summer, the first vestigial ideas for what would become Smoke and Salt were puzzled out. The restaurant places an emphasis on flavour through preservative techniques, like smoking, salting, fermenting and pickling.
In 2017, the project moved to Pop, a space in Brixton dedicated to turning disused land into a vibrant space for exciting new businesses. That's where you'll find their current home, in the aforementioned shipping container.
"There's lots of local focus," Webster explains in an interview with clothing company Belstaff. "We do an hour a week of community projects."
Working in such a unique space with such intense methods presents its own unique challenges. Among the first challenges concerned appropriate clothing.  Williams is quick to cite the merits of the Belstaff jackets and trousers the two wear: "We're dealing with coal, we're dealing with fire and we're dealing with smoke. We need something that's going to live up to the day-to-day rigours."
Webster is quick to agree. "[Belstaff gear is] hard-wearing and practical. For me style is timeless, and that's what we try to hit with our cooking."
The restaurant's menu relies on a tapas-style menu, with each small plate based around a different method of preservation. Sourdough, whipper butter and tahini crème all feature alongside smoked mackerel, roasted rhubarb and crunchy capers. And it's all presented in a way that'll please committed instagrammers. Given the unprecedented variety of dining experiences on offer in the capital, it takes something special to really stand out. With their combination of contemporary and prehistoric cooking techniques, the team at Smoke and Salt have done precisely that.