Every year millions of tourists flock to the capital to experience all that it has to offer – whether you are with friends or family there is nothing more exciting than taking a coach tour and visiting new places and attractions. Using an experienced coach hire company like Westbus means you can get into and out of the city in comfort and style…so what are some of the best places to visit?
Here are some of our favourite "alternative to the norm" attractions:

Location: Aldgate East 
Take a tour around the streets of London and see if you can piece together this age old puzzle of who Jack The Ripper actually was! Tours are held on a daily basis and last for an hour and three quarters – at a cost of just £10 per person it represents good value to!
Paxton Chocolate Making Workshop
Once a month the good people at Paxton hold a Chocolate Making Workshop where you can learn how to make and decorate truffles! With a look at flavouring, pipe work and decorating you'll be able to learn new skills and best of all – taste testing! The workshop costs £35 per person but is well worth it!
Finsbury Park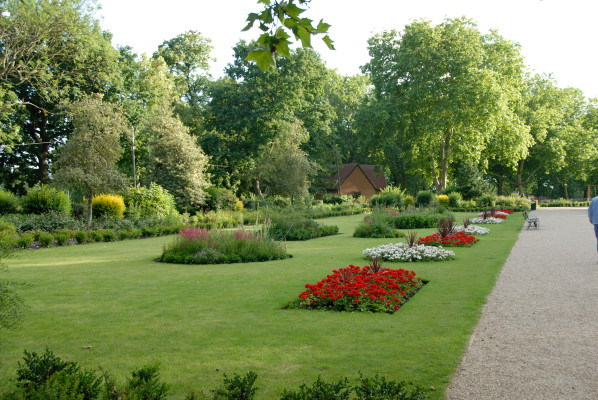 Source: https://en.wikipedia.org/wiki/Finsbury_Park
Location: Harringay
Did you think you would find a four and a half mile nature reserve in the middle of London? This great little hideaway is located in a corner of Finsbury Park and best of all…it's free!

Location: Camden Town
So here's the thing – you're locked in a room with a few friends and you have to solve puzzles to work your way out. Think Crystal Maze. But without Richard O'Brien. Sounds awesome right? Tickets cost between £17 and £22 per person but make sure you book in advance!

Location: Southbank
If you haven't already done so then take a trip to Shakespeare's Globe Theatre – standing tickets start at just £5 which makes it great value for watching a play! 
Hunterian Museum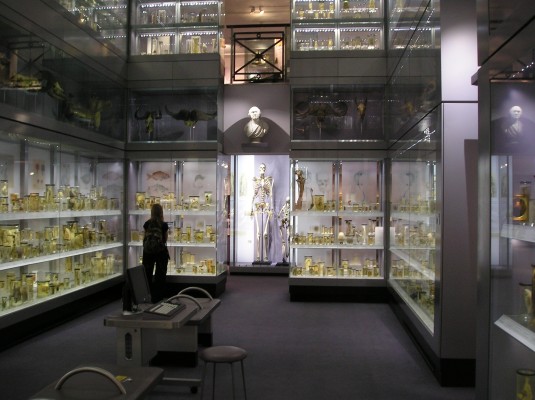 Source: https://en.wikipedia.org/wiki/Royal_College_of_Surgeons_of_England 
Location: Central London
Home of the weird and the wonderful this really is the alternative tourist attraction in London – there are over 3,500 items on display in this museum. Tucked away within the Royal College of Surgeons this a great little place to visit.