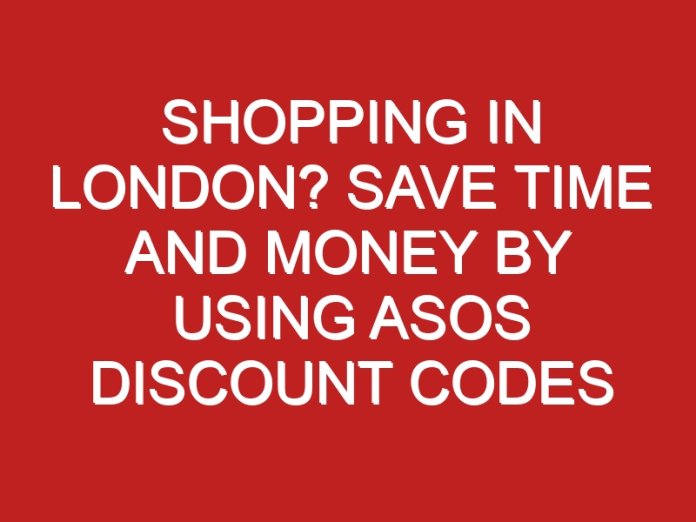 If you've ever had the pleasure of being in London around Christmastime, you know that the experience can be described as 'a mixed bag'. On one hand, the streets and the stores are gorgeously decorated, making the Christmas atmosphere come to life with a sea of lights, trees and other Christmas-themed items. However, the weather and the amount of people that walk the streets and do window shopping or actual shopping is even bigger around Christmas than it usually is. Waiting in endless queues is terribly annoying and time-consuming and that takes all the fun out of Christmas shopping, or any shopping for that matter. That being said, Christmas without gifts or fancy clothing seems almost unreal. Speaking of the latter, looking good at Christmas dinner has become part of the tradition. Well, what if you haven't updated your wardrobe in a while and want to get some new elegant clothes either for Christmas or for New Year's Eve? Is waiting in queues the only option? No, it isn't! There is a much better alternative.
More and more people choose shopping online as the way to purchase Christmas gifts
Actually, the perks go way beyond saved time. Online shopping has an amazing feature that regular shopping just can't compete with. It's called discount codes and depending on the amount of shopping you do; you can save up to hundreds of pounds! Christmas is a time when looking good is simply a must, as is the New Year's Eve party. Good clothing usually costs quite a lot, but if you shop at ASOS, you can find some awesome outfits without spending too much, especially if you use ASOS discount codes. You can find them here: https://buykers.com/uk/coupons/asos.
What Are These ASOS Discount Codes?
ASOS is one of the biggest fashion retailers in the world and it has managed to achieve this status without opening a single brick and mortar store. The website contains plenty of clothes and accessories to choose from, so if you are looking for a classy outfit or a gift, there is quite the selection to choose from there. Of course, the brand would not be nearly as popular as it is had it not been for the attractive price range. Aside from ASOS discount codes, there are other great deals to be found. One of them is a flash sale. Every now and then, a select group of items goes on sale for a short period of time. It doesn't last longer than a few hours, but the discounts are quite extensive.
ASOS Discount Codes Save You Time and Money
London is a magical city. Whether it's Christmas, Easter, or any other day of the year, the English capital has so much to offer that spending hours in stores is simply a waste of time. Now that online shopping is so easy to do, there is simply no reason to do any Christmas shopping sprees with all the wonderful places to see and experience. Sure, some people simply love traditional shopping too much to just not do it, but if you are interested in art, architecture or history, online shopping is a great substitute for traditional shopping. It saves you time. Time that can be spent better, to discover some of the countless places that make London so incredibly wonderful. When it comes to shopping for clothes, ASOS is one of the best options, especially if you factor in the discount codes.