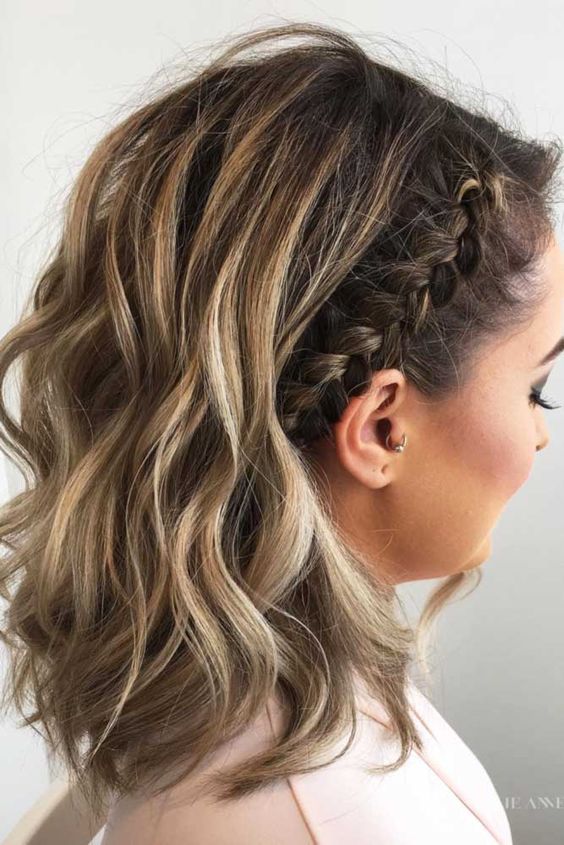 Short haircuts for women have been in existed since the time immemorial, and the best thing is that they never go off fashion. Stylish women refer them since they are not only cheap to maintain but are easy to wear. Besides, any person with any hair type and skin colour can rock them.
Our article covers some of the best and beautiful short hairstyles for women that you are more likely to see with most red-carpet regulars. Continue reading below to get a peek of how amazing these short haircuts for women can be.
Short Bob with Statement Curl.
Short haircuts for women vary in appearance, existing in forms as different as faces they wear them. For this haircut, in particular, the manes are straightened with an uplift at the base, and highlight curl is included along the front side.
Angled Cut.
Short, choppy manes are made to look even more dramatic with an asymmetrical bob. Whether you are looking to rock a more edgy look or you simply need to enhance fullness and volume to otherwise lifeless manes, this is an awesome short haircut for women to consider.
Shaded and Messy.
A choppy, messy haircut is even more amazing when you artistically apply colour on it. Opt for some caramel or blonde dye in the front manes, framing and shading some light in your face. Do not apply light hair colors at the back but leave it dark to get some fullness and fun.
Deep and Dramatic Bangs.
Bangs are essential inclusion to any hairstyle. But, lady, be warned; bangs can break or make your hairstyle. So, if you choose bangs, regardless of the length of your hair, opt for front fringe for a gorgeous hairstyle. Side-part your manes in the front and sweep the thick bangs across your face. Style spikes for the hair at the back and then include some dramatic shade throughout your hair for an amazing and modern look.
Sleek A-Line Cut.
When we talk about short haircuts for women, the list cannot be concluded without having an A-line haircut. It is most requested haircut by women in salons. A -line haircuts gives your otherwise lifeless hair some breath and provides you with a modern style. However, you need to make it as straight as possible for a modern and fresh look.
Simple Beauty.
This is what defines short haircut for women. Yes, they are simple beauties, and this is an excellent haircut to illustrate that. This hairstyle involves only some simple layers and subtle angle with a lot of fullness. It is a fantastic short haircut to start with.
Serious and To the Point.
This hairstyle doesn't entertain nonsense. It is the best haircut for business ladies or hip mothers. The hair is subtly layered and light colour applied to it for an excellent face-framing style. However, what makes this haircut a darling for many women is its ridiculously low maintenance. All you need it shower, straighten it and go.
Glamour and Grey.
Grey, also called granny hair, is one of the most popular hairstyles for young women. To get this fun and flattering style, you should start by bleaching your hair, and then toning it with purple toner to get rid of the yellowness and complete the style by colouring it with blonde shade or grey. For a natural look, wash your hair and then finger comb it and then allow it to dry.
Shine to The Max.
Short hair is usually considered healthier, and as such usually exudes a lot of glow. So, when you are bored with long hair, switch to short hair and enjoy what it has to offer you. You just need some quality shampoo and conditioner to maximise the shimmer.
Angled Waves.
If your manes are medium textured, it will be a daunting task to curl it or straighten. So, to save time and hustle, opt for an angled bob that is easy to manage. All you need is wash your hair and finger comb it and allow it to dry to get a fantastic haircut.