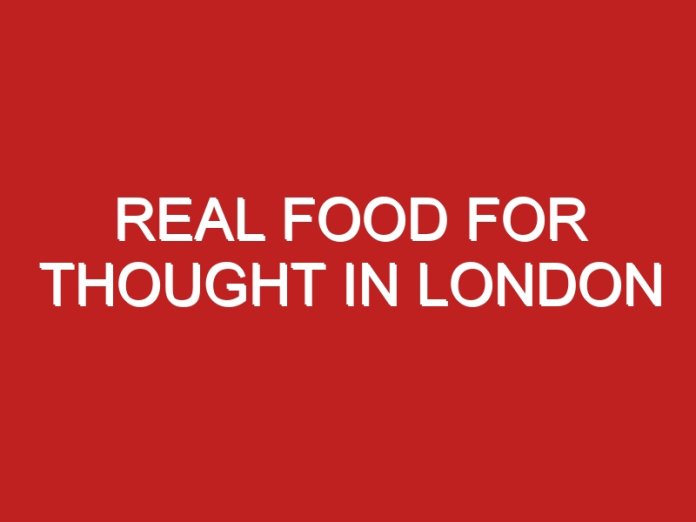 Whether you're fairly familiar with the streets of our capital, you're a first-time buyer in London or you've just moved into shared ownership in Hackney, we can bet you won't know about these zany and off beat eateries hidden amongst the maze of the metropolis. So, if you're not in the mood to cook tonight and feel like you could do with a touch of inspiration, then head down to one of these unique gastronomical extravaganzas for an experience like no other.
Bubba Gump Shrimp Co
If you're looking for a bit of movie magic while tucking into your dinner, then Bubba Gump should definitely be on the menu tonight. Serving everything from grilled steaks to tasty shrimp you can slurp on a milkshake and feel immersed in the world of Forrest Gump and his roots in Alabama. Inspired completely by the movie, Bubba Gump Shrimp Co. brings together the charm of the well-known film and some delicious cooking from a far off part of the world.
Dans le Noir
Bored of the usual restaurant experience? Dans Le Noir is sure to take you on an astronomical gastronomical endeavour with all its customers dining in the dark. In this unique restaurant you will be seated, choose your food and tuck in all in complete pitch darkness with just a colour coded menu to help you pick. Not only does this provide a completely new way to enjoy a cuisine but a completely new way to socialise too.
Rainforest Café
We all know that the urban Jungle can sometimes get a little overwhelming, so why not try a spot of lunch in a slightly more deciduous environment/ The Rainforest Café is teeming with tropical fish, the soothing sound of waterfalls and a multitude of leafy decorations. A great place to take the kids and in an ideal location not far from the West End, the Rainforest Café is a real hidden treasure amongst the concrete background of the capital.
The Clink Restaurant
Hopefully you haven't tried prison food for any reason but we are sure the cuisine at The Clink is anything but. Situated in London's oldest prison and infused with haunting history, this fine dining experience is one like no other. The majority of the food is in fact sourced from prison farms all over the country and all your meals will cooked by the prisoners themselves as they train for careers in hospitality on the outside world following their release.
So don't settle for chicken for tea tonight- try something different! With a variety of exquisite eateries out there you are sure to be blown away by the sheer creativity and innovation that many of London's quirky culinary spots have adopted. Nowhere is more dynamic than the streets of London so whether you're looking for properties for sale in Islington, you've lived here all your life or you're simply looking for a weekend break, take a step out of your comfort zone and embark on an exciting eating endeavour.