Purling London: Our Very Own Luxury Games Maker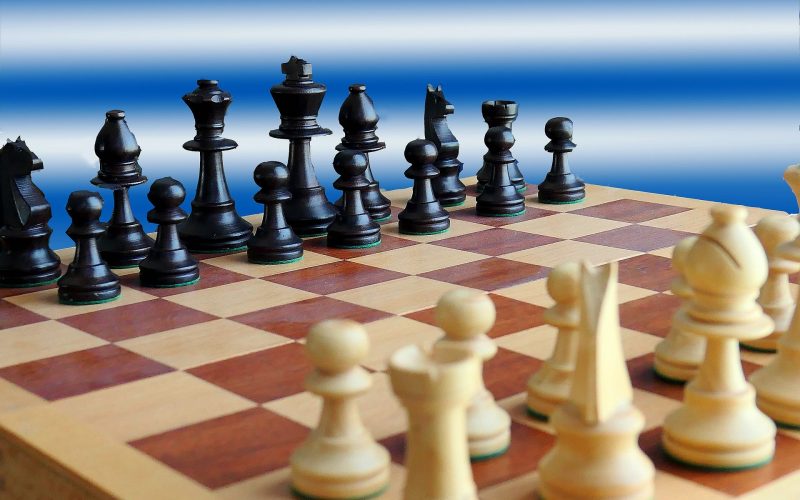 Source: Pixabay
Tucked away in an unassuming building on Kensall Road in Notting Hill is one of London's most interesting and unique businesses. Creating bespoke chess sets, playing cards, darts and a variety of other games, Purling London is bringing interest and excitement to products that have gone mostly unchanged since their original conception.
Starting out in 2012, Purling's founder, Simon Purkiss created the company's first bespoke chess set. The board was illuminated to make playing at night easier, and the pieces were no longer the standard black and white; Purkiss had decided to revamp the colour scheme to match the interior design of his home. Seeing a gap in the market, Purling grew from there, collaborating with a host of contemporary artists including Mr Doodle and Sophie Matisse. Matisse's design has recently been featured in British Airways' High Life in-flight magazine alongside David Tennant and Michael Sheen as part of the promotion of Amazon Prime's Good Omens.
Chess sets aren't all that Purling London creates though. Playing cards are another popular area, and their designs are ripe for customising. Picture cards (King, Queen, Jack, Ace) make excellent canvases for artists to add their own flair by altering the original designs or completely starting from scratch.
Source: Pexels
Purling's cards include silver-gilded edges and are finished to an extremely high standard. Luxury playing cards have seen an increased demand alongside the increasing popularity of classic casino games such as Poker, Blackjack and Baccarat. Online casinos have seen a boom in popularity in recent years, and players have taken their desire to play blackjack games for real money and grown that interest to include playing the games in real life too. It's not hard to see why, when players are treated to many different versions of games like Blackjack including classic and premium variants online, that they'd want to add an extra element of interest to their real-life games too.
It's not just budding card players that have taken an interest in Purling London's cards though. Back in 2016, they were included at the Maison et Objet show in Paris. The House of Games exhibition prominently featured Purling's amazing playing cards built up in a towering house of cards display. The show also featured another of Purling's products – a brightly coloured chess set designed in collaboration with artist, Inkie which drew interest from around the world at the show's future trends exhibition. By being featured in this exhibition, Purling London demonstrated their vision of revitalising the games industry. They have added new interest to classic games such as Backgammon and Checkers by putting their own unique stamp on the pieces and the boards, making them desirable objects to own, whether to play with or to display as fine art pieces.
So whether you're after a luxury treat for yourself, or a unique gift for somebody else, whether you're a Blackjack fanatic, a Chess virtuoso, or a lover of art, consider checking out Purling London for their exquisite and interesting design takes on old classics.