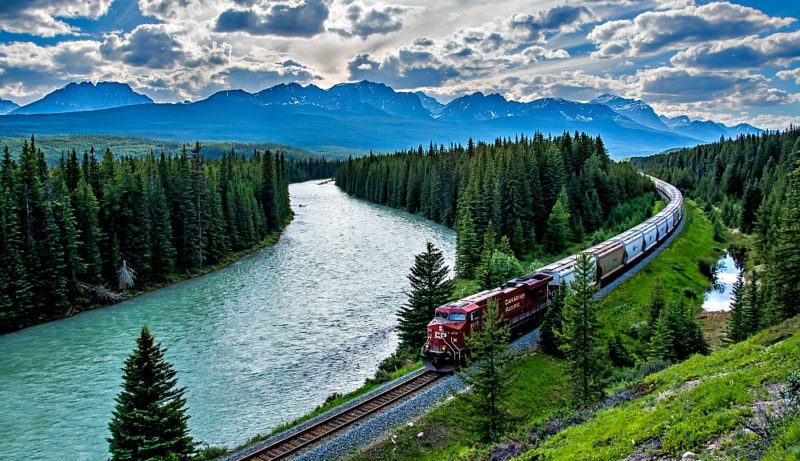 If you're headed to Canada on a business trip then there are a few important details you should know before you depart from Heathrow. From visa requirements, to what types of plug adaptors to take, we have all of the information that you need to ensure your trip goes well, without any avoidable problems.
Visa requirements
If you haven't travelled to Canada before, then you might not be aware of the Canada visa requirements. In the same way that the US operates the ESTA application for security control on their borders, business travellers to Canada will need to complete an eTA Canada application. You can get more information about authorisation to travel to Canada for business at E-ETA.org.
The eTA will allow you to enter Canada for multiple business trips, providing your visit is for no longer than six months at a time. Your passport should have at least six months left from the start of your trip.
Currency 
The local currency is Canadian dollars but in some tourist areas American dollars may be accepted. The exchange rate is currently 1 Canadian dollar = 0.59 pound sterling (June 2019).
Driving in Canada
If you are planning on driving whilst you are in Canada, you will need to obtain an international drivers' license. Drivers in Canada drive on the right side of the road, so you will need to be aware that it is different to in the UK.
Carrying electronics
Always make sure that you have charge on your electronic items like your phone, laptop etc. as if security are unable to power your device on, they will not allow you to travel with it.
Plug adaptors
The plugs in Canada are not the same as the UK, so you will require an adaptor that will plug into the flat 2 pin plug sockets in Canada. However, many hotels will be able to provide this for you, or will have USB ports that you can charge your phone from.
Tipping etiquette 
In Canada tipping is not mandatory but as many service staff are on a low level of pay, it is considered an expectation to leave a tip of around 15-20%.
Taxi drivers are generally tipped somewhere between 10-20% for a fare.
It would be acceptable to leave the maid at the hotel somewhere between $2-$5 per day.
Tourist attractions 
If you have time to spare around your work commitments then there are some amazing places to visit in Canada. If you are staying in the financial capital Toronto then you should definitely give the CN Tower a visit, where there is a rotating restaurant over 500 metres high. If you like sports then the ice hockey is a must if you can find a game when you are there.
If you have a bit more time on your hands, a trip to Toronto Islands by ferry is a fun thing to do, with four beaches to visit here. The Distillery District is a nice part of the city, with cobblestone streets, art galleries, live music and lots of hip restaurants to try.