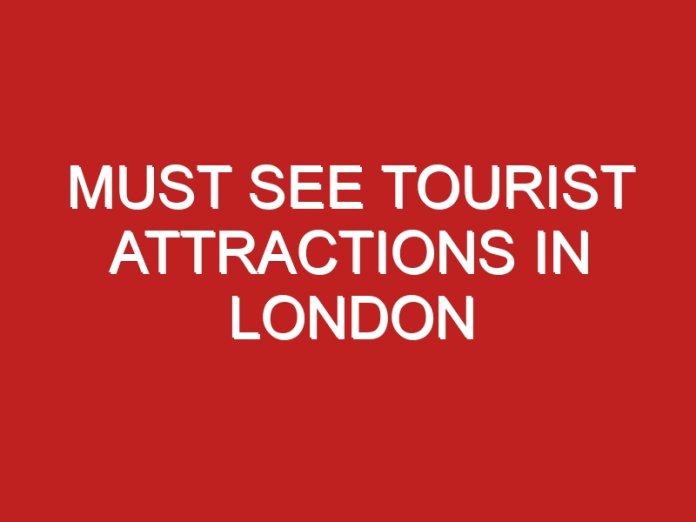 London makes for an ideal city break. England's capital is a huge, sprawling city with an eclectic mix of cultures and attractions – there's all sorts to do and it'd take years to try everything! Below, we explore the must see tourist attractions in London.
London Eye
The London Eye gives you a perfect view of central London. It's one of the premier attractions in London and is a must visit.
The Shard
The Shard is the tallest building in the UK and also offers wonderful panoramas from The View – a three storey viewing platform to give you the most pristine picture of London.
Buckingham Palace
Buckingham Palace is one of the most famous residences in the world. The palace is a stunning architectural triumph and certainly makes for a grand sight. Ideally, you can time your visit for the world-famous changing of the guard which usually starts at 10:45 in the morning.
The Tower of London
The Tower of London carries over 900 years of London's history. From the crown jewels, to the mystery of the princes in the tower, there's all sorts of dark history to explore in this infamous attraction.
British Museum
The British Museum contains artefacts from a dizzying range of civilisations from across the world traversing through history. From the Egyptians to the Greeks, there's all sorts to explore in the world-renowned museum.
Big Ben and the Houses of Parliament
The Houses of Parliament and Big Ben are hard to miss. These behemoths dominate London. You can get sensational views from the river, or visit on foot to get a closer look.
Westminster Abbey
Westminster Abbey is London's most famous church and it's a UNESCO World Heritage site too. A guided tour can give you a fascinating look into the history of the abbey.
Covent Garden
If you fancy food and drink, then Covent Garden could be a great choice. These historic streets offer all sorts of different bars and eateries. Plus, they put you within close proximity of London's iconic West End.
The Globe Theatre
When you think of London it's hard to avoid Shakespeare. The Globe Theatre faithfully recreates Shakespeare's famous theatre and puts on wonderful adaptations of his plays that do the great playwright justice.
Hampton Court Palace
Hampton Court Palace's garden makes a nice change of pace to the city, and offers you some refreshing time outside.
London certainly has a lot to offer. And you can make your stay even more relaxing when you book train tickets to London. Rather than going through the hassle of finding parking during your stay, you can enjoy the peace of mind that comes with a stress-free journey.