London is undoubtedly one of the world's most iconic cities. It's been painted in film, television, literature, and games far too many times to count. From Lara Croft's mansion in Hatfield — north of London — in Tomb Raider to Noel Edmonds and his famous TV show, Deal Or No Deal, which is now remastered in a slot game offered by Paddy Power, which also provides bonuses for new players. This article looks at some of the most legendary games to feature London, England, as their backdrop.
Tomb Raider 3
Tomb Raider needs little introduction as one of the biggest videogame franchises of all time. Tomb Raider, featuring Lara Croft as its highly intelligent and athletic British protagonist, was such a huge hit there was even a series of movies based on the games. In Tomb Raider 3, however, released in 1998 for PlayStation and Windows, users were able to play as Croft as she tackled puzzles, obstacles, and enemies in a variety of different legendary London locations such as St Paul's Cathedral, Aldwych station, the Natural History Museum and the City of London itself.  
The Getaway
The Getaway is another classic that will go down in the gaming history books. Based on gangster flicks such as Get Carter and Snatch, The Getaway was a completely original concept for a video game with the entirety of the plot taking place over the course of a single day in London. The player takes control of the game's two main characters, ex-convict Mark Hammond and Detective Constable Frank Carter. But what makes this game such a London classic is the ability to freely roam around a realistic London city centre which was praised by many for its extraordinary attention to detail.  
Sherlock Holmes
Arthur Conan Doyle's most iconic creation, the character of Sherlock Holmes, is one of the most famous fictional Londoners ever and his home address of 221B Baker Street, London, is arguably the most recognisable London address in fiction. But aside from the novels and films, there's also a wealth of videogames that are primarily set in London with players able to take control of Detective Holmes and Dr. Watson as they undertake a plethora of different dangerous cases across The Big Smoke of the late 19th century. 
Sim City 4
Sim City was a real game-changer (excuse the pun) when it first dropped onto the scene in 1989. In Sim City and its sequels, the main objective of the game was to build and control your own city. However, it's in Sim City 4 that there's a partially created terrain based on the London area allowing users to expand the City of London as they please.  
Assassin's Creed Syndicate
Most of us have played one of the Assassin's Creed games at some point or other. The hugely successful series takes place in a fictionalised version of real-world events as the Brotherhood of Assassins go up against the Templar Order. In Assassin's Creed Syndicate, the player takes control of twin assassins, Jacob and Evie Frye, as they navigate their way through a London on the cusp of revolution searching for a hidden artefact. When asked what they wanted to achieve with their London setting, creative director, Marc-Alexis Cote, said: "We're after a highly credible impression of London. We're not doing a simulation." This means that some parts of the city are 100% accurate… The game received favourable reviews with many critics praising the game's detailed depiction of London as one of its real high points.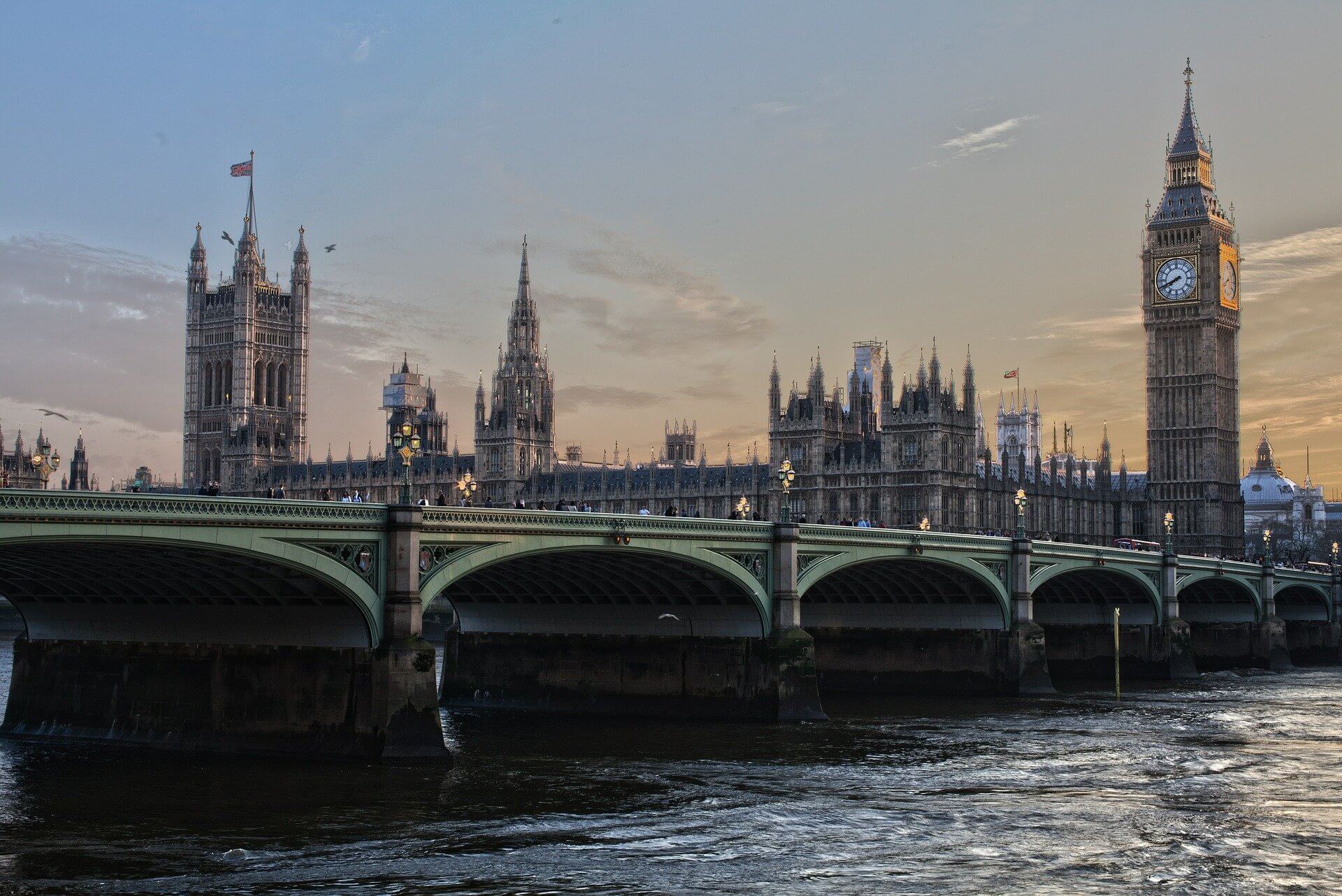 Watch Dogs: Legion
While Assassin's Creed Syndicate features a fictionalised London of the past, Watch Dogs: Legion features a dystopian London of the future. Set in a terrifying near future, Watch Dogs: Legion allows players to explore the City of London, Westminster, Wandsworth, Lambeth, Southwark, Camden, Islington, Hackney and Tower Hamlets on foot, in vehicles, and even on the Underground. The aim of the game is for the player, who takes the role of Aidan Pearce, a member of the hacker syndicate DedSec, to clear the group's name after being held responsible for a series of serious crimes. 
Tony Hawk's Pro Skater 4
Released on numerous platforms twenty years ago, Tony Hawk's Pro Skater 4 built on the success of its predecessors with better quality graphics and more skateboarding tricks in the player's arsenal. What made Pro Skater 4 different to the third instalment in the series was the introduction of a career mode similar to Free Skate mode found in the earlier games. In Pro Skater 4 the player is also allowed to play a level based on London, specifically Trafalgar Square, while on the PlayStation version there's an additional level called London Sewers. 
Uncharted 3
Nathan Drake returned to the Uncharted series in 2011 for the third instalment released exclusively on PS3. The game follows Drake and his mentor Victor Sullivan as they go in search of lost city of Iram of the Pillars. But as with all the Uncharted games, it's not that simple, as in their quest to find the legendary city, they must also battle against a mercenary group with close ties to Sullivan. The first levels in the game feature several London locations such as a pub, an abandoned warehouse overlooking St Paul's Cathedral and The Gherkin, the London Underground, and numerous fictional tube stations. Players are also able to venture through the city's backstreets as well as a series of tunnels under the city where you can find the secret library of T.E. Lawrence. 
The Italian Job
And finally, we have the original Italian Job game, based on the legendary London based movie of the same name. Initially released on PlayStation back in 2001, the game features a plot which is similar to that of the movie starring Michael Caine. However, players can also take part in a multiplayer mode where they can race through the streets of London and Turin in a classic Mini Cooper. 
So, there you have it. A plethora of games that feature London throughout the ages as a playable location. If that wasn't enough then do not fear as there are dozens of other games depicting The Big Smoke that didn't make this list. Games such as Streets of London, The Order: 1886, and more. One thing is certain, London's rich legacy in video games certainly isn't going anywhere.