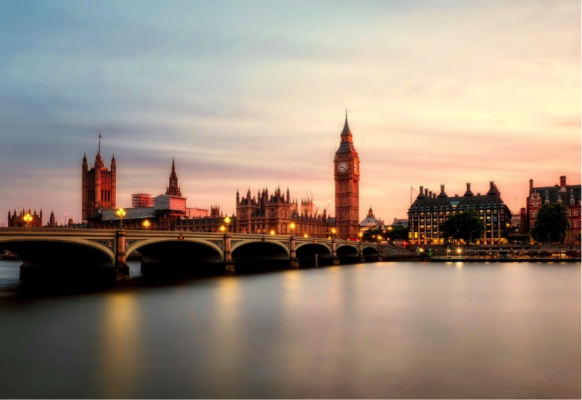 Here in London we're lucky to have such excellent transportation services – from the buses and the underground to Heathrow and Gatwick. One thing that often goes unnoticed however is that central London is just a stone's throw away from a major port. The Port of Tilbury is London's only deep-water, purpose-built cruise facility as well as a main port for exporting containers, grain and other bulk cargoes.
Tilbury's location makes it a convenient port to drive to before embarking on a holiday of a lifetime — no flight required. If you're looking to cruise from London there are more than a few destinations available, here's just a handful of the most memorable.
Morocco
Departing from Tilbury, cruise to the very top of North Africa and reach Morocco's shores. Morocco boasts warm temperatures year-round, alongside picturesque sandy beaches and the infamous Atlas Mountains. The main reason people decide to cruise to this exotic locale however are its vibrant souks and old-style charm. Breathe in the intoxicating smell of strong Moroccan spices as you walk through narrow streets lined with bustling markets. Fred. Oslen's Black Watch departs from Tilbury and reaches these beautiful shores on an 18-night round trip.
Iceland
Iceland is fast becoming a popular spot to cruise to, with the prospect of seeing the world-renowned Northern Lights being too much for anyone to pass up. After you've taken in the majesty of the skyline, Iceland itself has a lot to offer when it comes to port excursions too. A must-see is Reykjavik's Blue Lagoon – a geothermal spa with steamy volcanic waters and supposed healing properties. There are several different cruise lines that set sail from Tilbury to this Polar Region, with discount cruise retailers typically offering deals year-round. The Northern lights appear September to April and you can spot orca pods in February and March.
The Algarve
If you're interested in Mediterranean beaches, whitewashed fishing villages and a backdrop of low hanging cliffs, sailing to the Algarve is a natural choice. This region is the most popular spot to visit in Portugal, and its year-round warm weather doesn't hurt its odds. Waterparks, animal parks, golf courses, nearly 70 Blue Flag beaches and traditional food and drink are all par for the course here. The Algarve offers class, luxury and a beach holiday all rolled into one. Numerous cruise lines travel from Tilbury to the Algarve, including the winner of the British Travel Awards in 2016, Voyages to Antiquity.
Norway
Norway is home to a rich and dramatic history, stemming from Vikings who ruled the country between 800 and 1066 AD. Today you can tour the Viking Ship Museum which holds 9th-century preserved Viking ships. Apart from its interesting history, Norway is also known for its immense beauty and large geological formations, particularly the Fjords. The Geiranger Fjord is a UNESCO World Heritage Site home to waterfalls and stunning vistas around every turn.
A popular port for travellers across the UK, Tilbury is surprisingly versatile in its range of destinations. And with a number of leading cruise lines now setting sail from this bustling port, it's easier than ever to cruise the world without directly from the capital.